Touchless AV Gets Accelerated Thanks to COVID-19
Touchless and voice-activated AV was already being developed, but COVID-19 helped accelerate the cutting-edge technology.
Leave a Comment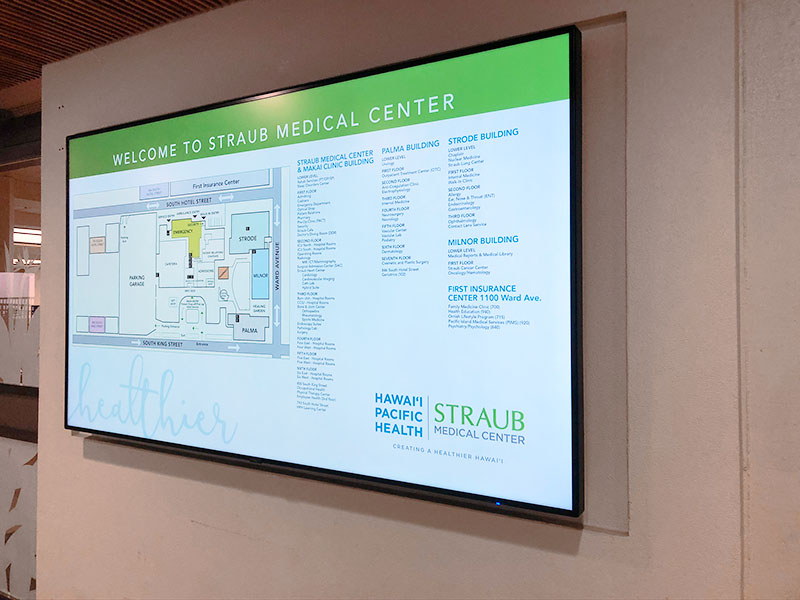 In a matter of just a few months, the world has already innovated and revolutionized the way we live in the new normal and COVID-19, and that includes the tech and audiovisual industry.
The industry has mobilized to meet the demands of its customers in a world where nobody wants to get too close and where sanitation wipes are a necessity at every door. That hesitation and unwillingness to touch commonly touched surfaces could have spelled disaster for pro AV and digital signage installers, but the industry innovated to bring touchless technology into the mainstream.
Using speech recognition technology from a Windows 10 IoT platform, digital signage company Visix recently released the second iteration of their touchless digital signage solution. The first iteration, according to president and CEO Sean Matthews, was based on AI technology from Google which proved to be too costly.
"So we're basically piggybacking on that speech recognition technology," Matthews says. "It's been around for a really long time for people who need that accessibility and it's been a very cool approach because all we did was … build in some structural command parameters in our playback engine and it's listening for those commands to enact other behaviors on screen, so it's a really cool approach."
According to Matthews, the Georgia-based company's touchless technology has been in the works for several years after some healthcare clients had been inquiring about voice-activated technology.
"There were some people in the healthcare market space that had been asking for this type of technology for really several years because they were always questioning the use of touchscreen displays in those environments – particularly with elderly patients." Matthews says. "We had done some work in some cancer wards in the past where they were asking for something other than physical touchscreens."
That is leading to increased business in markets like healthcare. Previously, that wasn't a particularly large market for Visix, Matthews says.
"In fact, we primarily conduct most of our business in corporate campus and college campus environment. So, yeah we're definitely seeing a lot more activity in this space than we would normally see."
The coronavirus is bringing about many new technologies during the pandemic, but our awareness of social distancing, sanitation and health will be heightened long after a safe and effective vaccine is found. That means digital signage, wayfinding, kiosks and other hands-on AV used in the workplace could benefit from voice-activation for a long time.
Interactive panels for office hotelling and scheduling conference rooms and different workspaces – frequent points of contact – are another example of where voice-activated solutions will make a return to the workplace both safe and productive.
Voice-activation just improves the interactivity of the already interactive installations, says Matthews.
An obvious use case for voice-activation is in the entertainment markets like museums, visitor centers, theme parks and tourist attractions. California-based integrator Mad Systems is on top of it and already offers touchless technology to help visitors return to their favorite places.
In a recent company webinar and blog post, the company explained the its touchless options and how they work using the company's QuickSilver platform.
They range from facial recognition that allows a person to move an on-screen cursor with their face, an innovative way to use QR codes, sensors and more.
Business Development Manager Brandy Alvarado even spoke about touchless AV technology that could recognize a customers' license plate while in line at a drive-thru to help personalize their digital, contactless experience.
"At the end of the day, making the customer experience seamless unique and effortless is the way of the future," Alvarado says.
If you enjoyed this article and want to receive more valuable industry content like this, click here to sign up for our digital newsletters!