Sennheiser Adds Dante Integration to Digital 9000 Microphone System
Sennheiser's new Dante card enables its top-of-the-line EM 9046 receiver to operate within Dante-based networks.
Sennheiser is famous for its headphones, microphones and other audio products, and through its latest product release the company is keeping pace with the evolving commercial audio market.
The Skinny: Sennheiser's newly announced Dante card is designed to allow system designers to integrate the company's Digital 9000 microphone system into Dante-based networks.
The Specs: Dante is one of the fastest growing technology platforms in A/V industry, and through the use of the technology, installers can utilize their clients' existing IP networks to transmit HD audio within the parameters of standard Ethernet standards.
What Exactly is Dante?
The company adds the card installs easily—it inserts into the expansion slot of the EM 9046 eight-channel receiver, and once installed, it provides technicians with 16 audio inputs to send digital audio and command signals over Ethernet networks. Connections are made via two gigabit RJ-45 ports that can be used to establish redundant network circuits or be utilized for daisy chain set ups.
Sennheiser adds that the card is compatible with 24-bit signals at sample rates of 44.1, 88.2 and 96kHz, and it will update its Wireless Systems Manager software to include a monitoring function for the card.
Solutions: The Dante card can be used for a variety of applications that include broadcast and live sound.
Take Our Latest Quiz
Recommended For You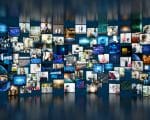 Organizations are seeing a boon when implementing AV over IP technology, and integrators are finding happy customers when installing AV over IP. In this webinar, you'll learn exactly why you need AV over IP.
The one-hour webinar will discuss the basics of fiber cable, as well as how its bandwidth capabilities support today's and tomorrow's AV formats, and guidelines for specifying and installing fiber products.