Avocor Unveils FUSE Remote Management Platform
Avocor's latest remote-monitoring tool allows IT/AV and facilities teams to deploy, configure and manage Avocor solutions at scale.
Leave a Comment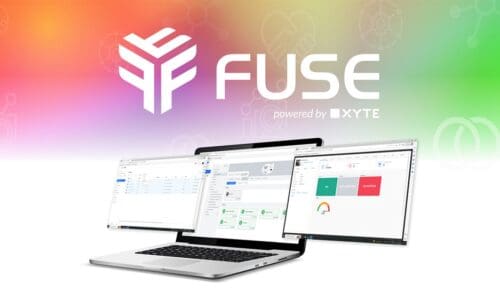 Collaboration solutions provider Avocor launched FUSE, a free, cloud-based software management platform. This platform enables IT/AV and facilities teams to remotely deploy, configure and manage Avocor solutions at scale, from anywhere in the world.
With FUSE, teams can improve efficiencies while reducing overheads at every stage from product configuration onwards. Moreover, it extends the useful life of devices, says the Wilsonville, Ore.-based company.
Benefits of FUSE
Built on Xyte's Technology-as-a-Service (TaaS) cloud platform, FUSE enables teams to configure their device estate. They can also organize products into spaces as they appear in the real world (location, spaces, etc.). This enables IT departments to manage the lifecycle of their Avocor devices efficiently.
FUSE also helps streamline management of multiple Avocor devices. Here, users can manage multiple Avocor products from anywhere through a single view.  As a result, it reduces local IT support overheads and improves efficiencies.
With FUSE, users can benefit from time-saving features. This includes internal and escalated remote support of Avocor devices, and instant firmware updates. It also facilitates automated ticket creation when devices stop reporting or fall outside of customizable parameters. This reassures AV/IT teams can be confident that firmware and software upgrades when desired and devices are operating optimally.
Additional Features
FUSE also collects key data regarding usage. With this, it provides CTOs information they need to make strategic decisions around future meeting-space requirements.
"FUSE has the power to revolutionize how AV/IT teams deploy, configure and manage their Avocor solutions," says Dana Corey, SVP of Avocor. "Remote management from anywhere in the world means users can quickly view the status of their Avocor displays and ensure updates are installed when needed, and quickly respond to any issues. Not only will this save teams time and resources; but it will also ensure end users are able to enjoy the best possible experience."
Omer Brookstein, Xyte co-founder and CEO, says, "We are extremely excited to partner with Avocor and enable them and their users to better manage, support and service their devices remotely."
He adds, "With the FUSE cloud, powered by Xyte, Avocor devices can be installed, configured, and supported more quickly and efficiently, providing Avocor users an unprecedented customer experience."
FUSE integrates with many cloud-based platforms, including Zoom, Microsoft Teams, Slack, Salesforce and Monday.com. Avocor uses can open a free FUSE account to start managing and monitoring their Avocor devices through the cloud.
If you enjoyed this article and want to receive more valuable industry content like this, click here to sign up for our digital newsletters!