Zoom Announces Plan to Acquire Kites GmbH
Zoom to acquire Karlsruhe IT Solutions; partnership will offer the company the ability to offer real-time language translation capabilities
Leave a Comment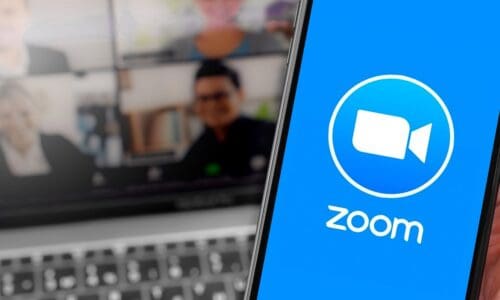 Zoom has announced that they've signed a definitive agreement to acquire Karlsruhe Information Technology Solutions, GmbH (Kites). Kites is a start-up company founded in 2015, in Karlsruhe, Germany, that is developing real-time Machine Translation solutions.
According to Zoom's blog, Kites was started by Dr. Sebastian Stüker and Dr. Alex Waibel, faculty members of the Karlsruhe Institute of Technology. They've been stiving to advance the latest developments in speech translation technology into applicable products to allow more multilingual communication. The platform was originally intended to aid dialogue for international academic teams, but later expanded for general translation framework.
Kites team of research scientists will assist Zoom's engineering team with advancing Machine Translation to provide multi-language translation capabilities to Zoom meetings. Zoom plans to keep the team of 12 in Germany and plans to build a machine-learning translation research and development center. Dr. Waibel will become a Zoom Research Fellow where he will advise on Zoom's Machine Translation research and development.
"Kites emerged with the mission of breaking down language barriers and making seamless cross-language interaction a reality of everyday life, and we have long admired Zoom for its ability to easily connect people across the world. We know Zoom is the best partner for Kites to help advance our mission and we are excited to see what comes next under Zoom's incredible innovation engine," says Dr. Waibel and Dr. Stüker, in the Zoom blog post.
Zoom already has a number of third partly tools that enable multilingual communication, but Kites has greater capabilities with predictive AI that carries leading translation accuracy. Translated text appears in real time before speakers' complete sentences and self-corrects if more accurate interpretation is subsequently recognized after further explanation.
According to VentureBeat, Kites claims the software's recognition has an error rate of 5% with a one second delay behind a speaker.
"We are continuously looking for new ways to deliver happiness to our users and improve meeting productivity, and MT solutions will be key in enhancing our platform for Zoom customers across the globe," says Velchamy Sankarlingam, President of Product and Engineering at Zoom, in a VentureBeat article.
"With our aligned missions to make collaboration frictionless – regardless of language, geographic location, or other barriers – we are confident Kites' impressive team will fit right in with Zoom," he says.