Carr's The Hub Outfitted with URC Total Control
Ilan Zachar, CTO of Carr, utilized URC Total Control to allow for integration across hundreds of its brands with its Accelerator or Flex software.
Leave a Comment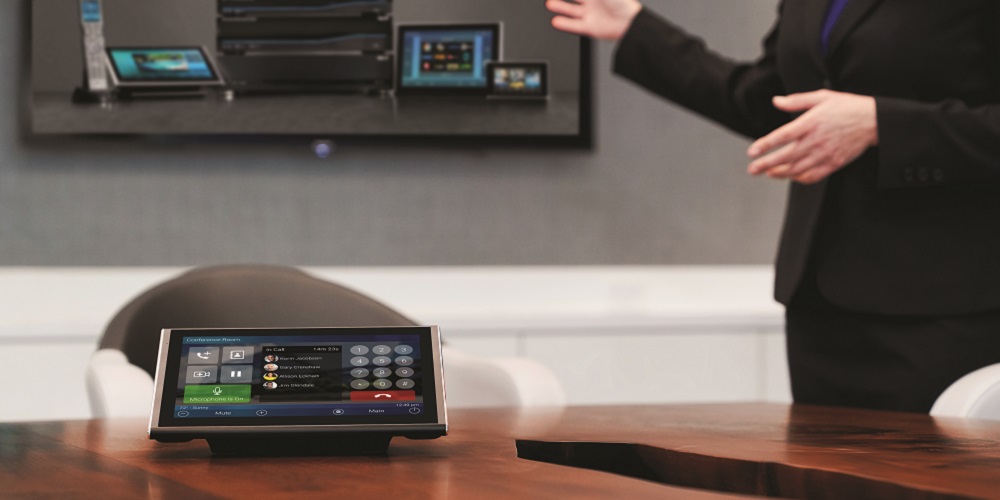 Photos & Slideshow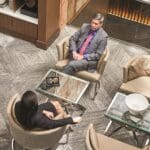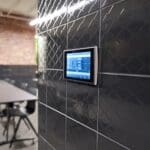 ---
Ilan Zachar, CTO of Carr, a leading owner, operator, developer and acquirer of high-quality commercial properties in the Washington, D.C.; Boston; and Austin, Texas markets, met a touring group just outside a nondescript set of doors a few floors above The Hub's lobby. After exchanging greetings, Zachar led them into his new, 4,200-square-foot tech lab, complete with hints of Silicon Valley, commercial innovation and an experiential mantra. The first stop on the tour was dedicated to the metaverse, with data tools that help users experience the vast variety of spaces within the Carr portfolio.
Here, a complete 3D-4K experience provided 360-degree views as a tour guide walked through the property. When property managers visit the lab, they are met with the latest in digital signage, marketing messages, data and functioning hardware — from speakers to monitors, and from graphic signage to touchless switches.
Lab: Conference Rooms
Conference rooms have been a constant in commercial spaces. At this point, Zachar discussed the importance of partnerships that solve problems — mainly, the vital role that integrators and manufacturers play. "As much as I challenge my team, I challenge John Carroll from Nards Entertainment, URC and the rest of my trusted technology partners," Zachar stated. He continued, "Integrators and manufacturers must demonstrate the same problem-solving attitude that help elevate experiences and allow us to lead."
Templating systems is an important strategy to ensure similar experiences across Carr properties. In fact, Zachar and his team design technology that allows occupants to work at any building throughout their portfolio with the same access and protocol. According to Zachar, this drives value and efficiency. Using URC's Total Control allows integration across hundreds of brands with its Accelerator or Flex software.
Lab: Return to Work Data
Zachar discussed the data and analytics platform that he created to inform occupancy rates. With his standard energy, Zachar described the power of data to create actionable solutions. The story is simple: People have returned to the office. Over the past four years, Zachar and his team have scrubbed and analyzed access control data (using building access points) as a means of defining occupancy.
Based on current access data, The Hub's "return-to-office rate" has reached 97% on a monthly basis and 74% on a weekly basis. To contextualize that information, these data points are consistent with pre-pandemic levels. Zachar quickly implemented this data-tracking solution across the Carr portfolio.
Lab: Sustainability
Zachar and his team have created PoE or low-voltage system solutions for lighting and audio that work easily and with less material. Working with vendor partners, Zachar demonstrated strips of lights that use Cat6 wire to convert LED lights from 110V to low voltage. With a simple plug of a cable, PoE lit the LED strips. By minimizing the amount of standard wire, this initiative translated into significant savings of precious minerals like copper and made this initiative an innovative part of Carr's sustainability program.
The visit with Zachar was packed with new initiatives and applications so important to the client. Carr and Zachar have built a foundation to take commercial and residential spaces into the next phase. Installers like Carroll and manufacturers like URC have provided important support to help drive Zachar's vision of a bright future for the commercial integration industry.
Click on "View Slideshow" for additional images of the installation.
If you enjoyed this article and want to receive more valuable industry content like this, click here to sign up for our digital newsletters!