NovaStar Announces MCTRL 4K Controller to Support HDR10
NovaStar MCTRL 4K controller meets evolving needs of AV integrators and rental market pros in age of bigger HDR10 screens and smaller pixel pitch.
Leave a Comment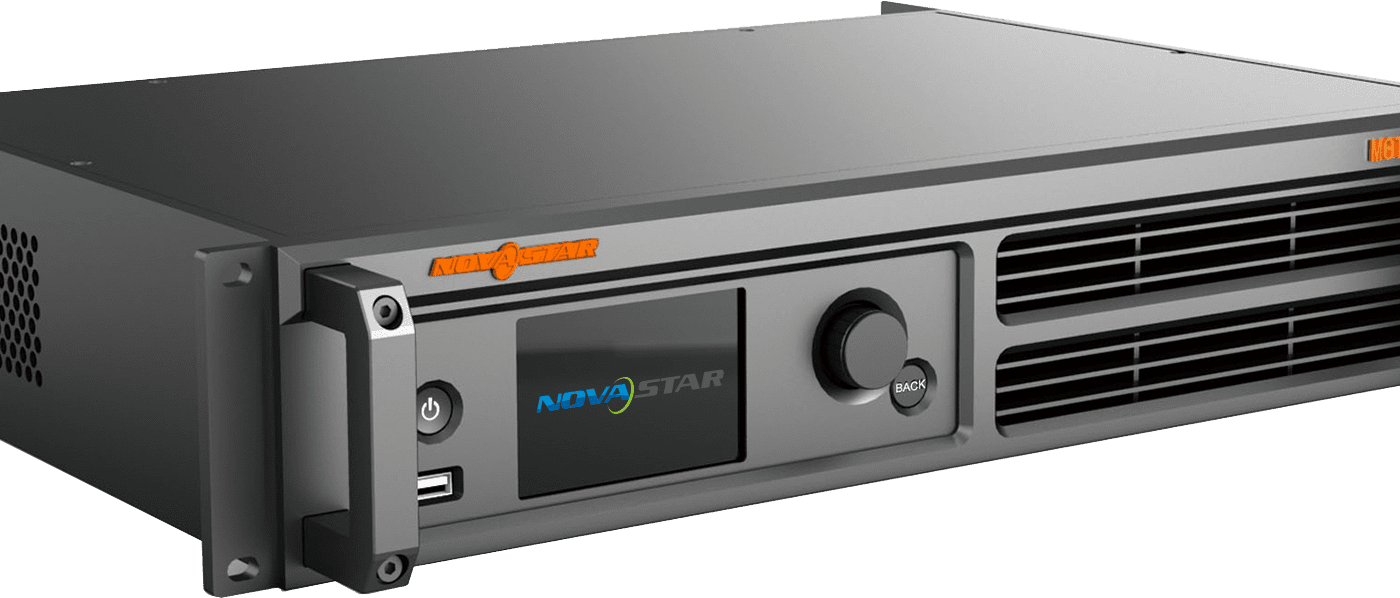 As screens get bigger and pixel pitch becomes smaller, standard controllers no longer fit the evolving needs of high-end AV system integrators and the rental market. NovaStar has designed the MCTRL 4K controller to meet the requirements for these markets, allowing designers to realize their most creative designs in full 4K or even HDR.
The MCTRL 4K is a controller that fully supports Real 4K and HDR10, according to the NovaStar press release. It supports resolution up to 4K x 2K @60Hz, and a maximum width up to 8K.
It features 16 Neutrik Ethercon ports and four optical ports. Available inputs include 1x DPI 1.2, 1x HDMI2.0, and 2x Dual-Link DVI and allows for remote control via webpage and supports ArtNet.
The MCTRL 4K also features two proprietary NovaStar-developed technologies that "greatly improve image quality," according to the announcement.
The first of these proprietary technologies is called 18bit+, an image processing technology that "drastically improves grayscale in conditions with low brightness," according to the NovaStar press release.
This is achieved by optimizing the focus of the existing processing power, using it where it's needed most in these conditions. In low brightness conditions, this can effectively improve grayscale from 12bits to 18bits, an increase of four times.
The second proprietary technology on the MCTRL 4K is an image processing technology called ClearView. This algorithm is based on the characteristics of human vision, and monitors and adjusts the image in real time, on a pixel-by-pixel basis.
Contrast, sharpness, picture size and many more conditions are all factored in to this algorithm, dramatically improving overall clarity.
The MCTRL 4K, when paired with NovaStar's Armor Series receiving cards, can provide an amazing 4K ultra-high-definition image. When used with the A8s or A10s receiving cards, it can also provide HDR & HDR10 functionality.
The most widely embraced application for the MCTRL 4K controller is NovaStar's Phobos Series. This combines the MCTRL 4K controller with an Armor Series receiving card, which is then easily managed with the user-friendly SmartLCT software.
These three products together make up Phobos, and it's used often for high-end or rental applications.
Whether you are ready to make use of its HDR functionality or not, the MCTRL 4K "remains the most powerful and stable 4K UHD controller available for high-end and rental applications," according to the NovaStar press release.
"Additionally, you have the comfort of knowing that it already supports HDR. This ensures that when you feel providing an HDR-quality experience becomes necessary, you don't need to purchase another controller, making the MCTRL 4K delightfully future-proof."
Click here for more information about the NovaStar MCTRL 4K controller.