Philips New Customer Line Management Signage
Philips Display's new customer line management signage solution ensures safe distancing protocols in areas with lots of foot traffic.
Leave a Comment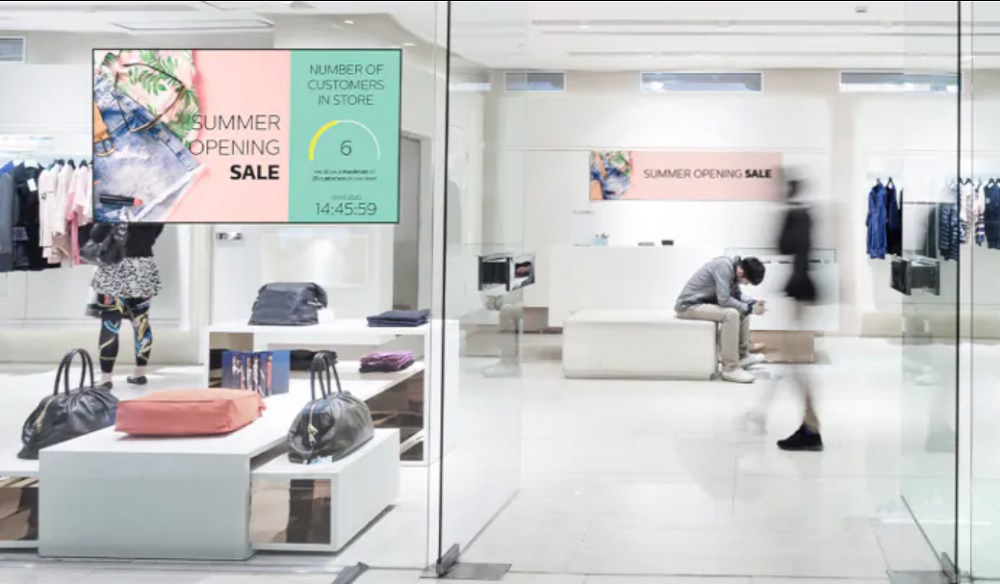 Philips Professional Display Solutions announces the release of a new customer line management signage solutions.
As social distancing becomes an increasingly important way of life for people and businesses during the current climate, the need for tools to easily and efficiently monitor and manage foot traffic in public settings like grocery stores, retail stores and convenience stores, has become paramount to ensuring the safety of both customers and staff.
Designed to fit settings with one or several points of entry, the solutions will provide store employees and customers with visibility into the number of people entering and exiting a building, as well as introducing effective and efficient line management systems, informing and engaging customers at the same time.
Related: AV Product Packages That Help Integrators Solve COVID-19-Related Problems
The displays can be programmed to provide customers and staff with clear information around store capacity, alerting customers to whether it's safe to enter the store by installing cameras at building entrances.
These cameras will feed information on expected wait times, as well as engaging, promotional messaging onto the displays.
Customer line management signage solution also features:
Ability to broadcast updates using audio and a traffic light system (red, yellow and green), ensuring complete inclusivity
Integration with automatic doors, enabling them to open and close based on capacity – potentially freeing up staff from managing lines
Access to the flexible and secure Android SoC, which enables partners and developers to add and integrate their own API/software features, bringing more choice and benefits to customers quickly and efficiently
Utilization of Philips Professional Display Solutions' exclusive control and management software, CMND, which allows for single and multiple displays to easily create and share information and provide customers with complete control locally and remotely
"Helping our customers is and has always been our top priority, but this is even more important due to the current environment. It is because of that mission and through our partnerships with some of the world's top organizations that we have been able to bring a solution to market within weeks that was not originally in our pipeline," King said.
"Further, these displays can be utilized across a variety of industries and essential businesses and partners have the ability to easily integrate their solutions thanks to our use of the Android operating system."
Learn more about the products on the company's website.