SNA Displays Videowall Brings Aquarium to Life
SNA Displays created a wall-to-wall, floor-to-ceiling LED videowall to simulate a real-time rainforest experience for Dallas World Aquarium.
Leave a Comment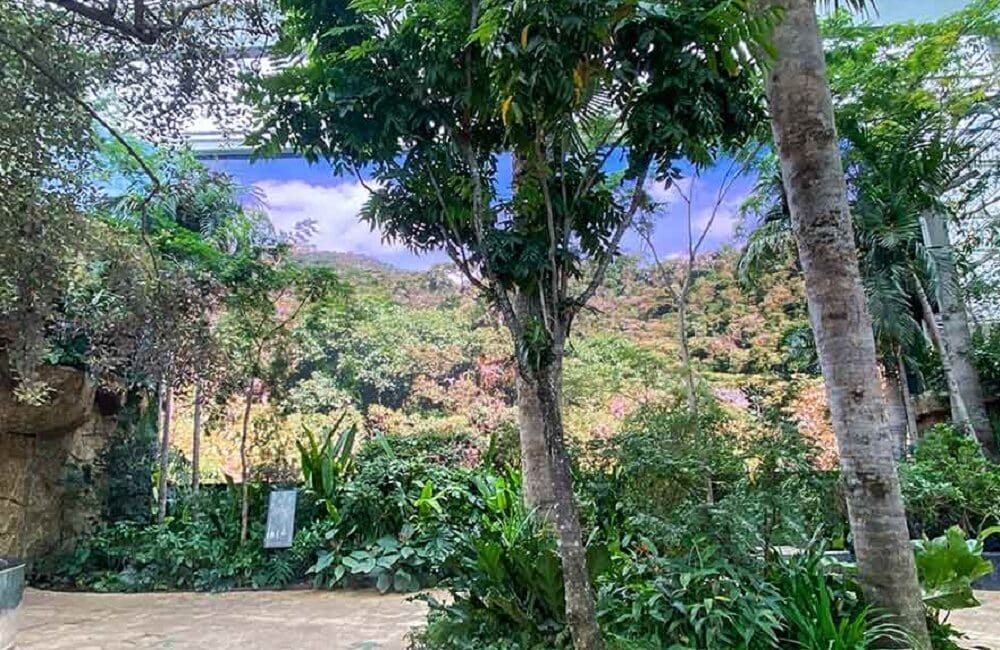 Dallas World Aquarium (DWA), comprising two city blocks in the heart of downtown Dallas, is an interactive jungle and aquarium that welcomes thousands of families, students, and researchers to its facility each year.
Recently, the DWA completed construction on its newest exhibit, the Cloud Forest Trek where it collaborated with SNA Displays to create a wall-to-wall, floor-to-ceiling LED video screen that simulates a real-time rainforest experience, transitioning from day to night.
Designing an Immersive Experience
"I wanted our guests to get lost in the rainforest," says Daryl Richardson, the Aquarium's founder. "The videowall brings to life the exotic beauty of the rainforest and, paired with the natural elements in the Cloud Forest Trek, creates a truly panoramic experience."
SNA Displays, in partnership with audiovisual integrator Ford AV, installed the large format videowall to create curated, high-resolution footage of the South America rainforest where the Aquarium has ongoing conservation efforts.
The third-floor rainforest attraction, featuring a guest-favorite three-toed sloth from Costa Rica, and the Southern Pudu (the world's smallest deer species), also highlights numerous threatened frog species from the Andean cloud forests in Colombia, Ecuador, and Peru.
Features of the Videowall
According to a statement by SNA Displays, the cutting-edge technology stands nearly 25 feet high and 52 feet wide, and comes from SNA Displays' BOLD™ Interior series of LED display products.
Furthermore, featuring a pixel pitch of 4 mm, the video display has a resolution of 1890 by 3960 pixels and comprises just under 7.5 million total pixels for approximately 1,290 square feet of digital canvas.
Impact of the Videowall
Highlighting the SNA Displays videowall's success, Nicole Rotyliano, project manager for SNA Displays adds, "I can honestly say this is the first time I've been involved in integrating our display technology within jungle foliage."
"This LED technology blends seamlessly with the rainforest environment and really provides visitors with an immersive visual experience. With the ability to show realistic scenic backdrops for the animal habitats, the depth of field provided to visitors is absolutely stunning," concluded Rotyliano.
If you enjoyed this article and want to receive more valuable industry content like this, click here to sign up for our digital newsletters!