KV2 Provides Clarity and Discrete Audio at Treehouse London
Treehouse London, a whimsical hotel in London, installed KV2 loudspeakers to provide guests with a quality sound experience.
Leave a Comment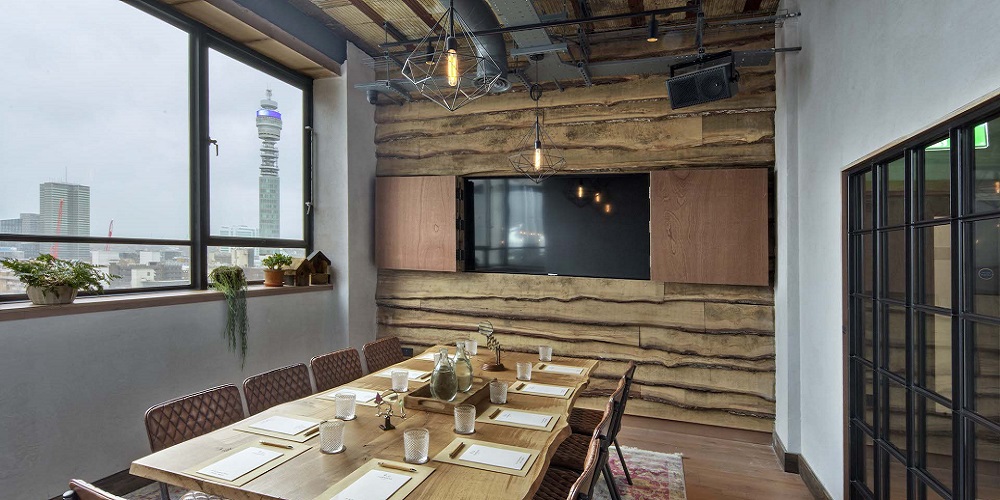 Photos & Slideshow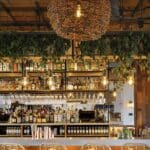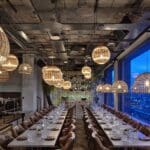 ---
Treehouse London occupies the site of the former Saint Georges hotel on Langham Place, in U.K. According to a statement, it boasts some of the best views of any London hotel. The London also offers one of the capital's most surprising and joyful hospitality experiences. Initially inaugurated in 2019, the hotel closed its doors again during the pandemic. Eighteen months later, Treehouse London welcomed guests once more to experience its unique brand of hospitality. Specialist AV integrators Promotion Time NE designed and specified the AV systems across the bar and restaurant areas that occupy the entirety of the 15th and 16th floors. For this, Czech Republic-based company KV2 supplied the loudspeakers and other AV products to Treehouse London.
Choosing KV2 for Treehouse London
Brian Graham, owner and MD of Promotion Time NE, explains that they were tasked with providing a sound system that delivered audio as a background music system for daytime use. At the same time, it needed to perform equally well as a night time system when the DJ arrived to 'party up' the atmosphere. "As part of the decision process we visited other similar KV2 installations with Treehouse London's MD Ayo Akinsete and his team so they could listen to the products we were proposing," says Graham.
He continues, "Usually, most of our client demonstrations tend to focus on how hard the products can be driven whilst still maintaining impeccable audio integrity — in other words, how loud can you go — but Ayo and his team were just as focused on the low level background music experience. Rather than, 'turn it up, turn it up,' Ayo was keen to hear the system at its quietest, putting himself in the place of guest during a breakfast serving, for example."
"This is where the KV2 product range excels," proclaims Graham. "The efficiency and detail delivered by KV2 loudspeakers means that they sound warm and defined at low levels – you can hear every note with exceptional clarity – and they lose absolutely nothing as the volume increases. You can still hear all of the detail which makes for an exceptionally comfortable listening experience, even at high levels. The demonstrations quickly assured the Treehouse team that KV2 was the right solution for their project."
Prior to making the decision to go with KV2, Treehouse had actually received an alternative specification from a competing international brand whose products are already in other Treehouse sites elsewhere. "When I saw the design, it was immediately clear that by switching to KV2 we could both reduce the number of boxes required to cover the space and yet significantly increase intelligibility as a result of using fewer sources," notes Graham. "It was a bit of a no-brainer, really."
Setting up the Audio System
Treehouse's 15th-floor Madera restaurant is a fusion between elevated Mexican cuisine and experiential dining. Active during the day, it's primed to hit another gear at night. As the sun goes down, so do the lights, but the volume goes up as the energy level rises.
For this, Graham selected a combination of KV2's signature active EX Series. This includes three compact EX6s and 12 more powerful yet still extremely compact EX10s. These are supplemented by a pair of compact, EX1.5 subwoofers and six ESD 1.10 passive subwoofers powered by a pair of ESP2000 amplifiers. A second restaurant area features four EX6s, five EX10s, six ESD1.10 subwoofers and an ESP2000 amplifer.
Outfitting Treehouse London's Outdoor Terrace
Up another floor and guests find themselves in the Nest. According to the hotel, this is a beautiful rooftop bar filled with foliage and natural materials wreathed by a sumptuous wraparound outdoor terrace. The atmosphere is fun and relaxing during the day and energizing at night. Graham thus opted for six EX10s supplemented by a pair of EX1.2s and a further pair of EX1.5 subwoofers that will help the DJ keep energy levels high well into the night. The outdoor terrace has a fully weatherproofed ESD system based on 14 ESD5 high quality output, low profile loudspeakers. Per a statement, pair of ESP2000s drives this system.
Graham and his team also installed additional EX6s in the reception areas and function rooms on both floors.
Success of KV2 Installation
Graham then notes the success of the KV2 installations at the Treehouse London hotel. "The combination of EX and ESD products delivered the clarity, output and definition required in a pleasingly compact and discreet format," he observes. "Part of the brief was that the system have as little visual impact as possible, so most of it is flown – even the subs – and largely hidden amongst the leafy décor. The client is thrilled with the results, and we hope to be able to roll out the concept on future sites."
Click on "View Slideshow" on upper-right corner for more images of the installation.