Turning Retail Stores into Experience Centers
Integrators are helping bring tech and personalization to the forefront of the shopping experience.
Leave a Comment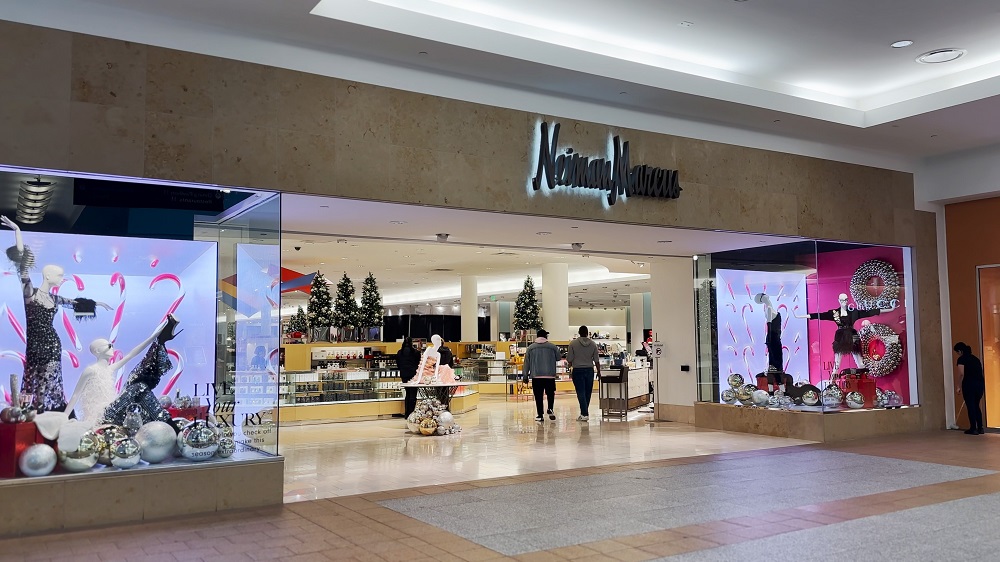 Photos & Slideshow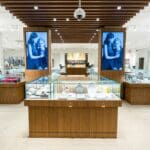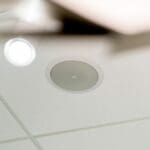 ---
With shopping shifting more online during the pandemic, retailers with physical storefronts are now confronting a difficult challenge — namely, how to stay in front of customers and attract them into physical stores once again. Integrators can help by bringing technology and personalization to the forefront of the in-person shopping experience. As a result, companies no longer see technology as a "nice to have" or as a simple differentiator; instead, retailers see technology a way to compete for and win customer loyalty. 
The savviest retailers are acutely aware of the fact that, these days, shoppers must have a reason to leave their homes and go to a physical store. This has changed the face of retail, with businesses now looking to deliver value-added experiences — even entertainment. The added value could be getting a product immediately, getting help understanding a product or receiving assistance to find a product to meet the buyer's needs. The cherry on top, according to Scott Schoeneberger, managing partner at Wixom, Mich.-based integration firm Bluewater Technologies, is when the retailer adds in an entertainment factor. That, he says, will get people out and about again. 
Indeed, retail stores are now becoming entertainment spaces, offering a combination of sensorial storytelling experiences. Immersive lighting, audio systems and video technologies, such as projection mapping, come together to tell a story. On the topic of lighting, retail spaces have historically been notorious for using fluorescent lighting that added little to the shopping experience. Now, however, retailers are shifting more toward ambient mood lighting or colors, opening up the opportunity to change from all white to different colors. Static prints that once hung on the wall have been replaced with large canvases for projected images. 
"[Projection mapping] is a novel way to draw people's attention," Schoeneberger declares, calling it out of the ordinary for day-to-day shoppers. "It will cause most people to stop, look and go, 'Oh my god, what is that? That's amazing!'" 
Is Content Still King?
Digital signage is a fantastic tool for retail environments, Schoeneberger says. However, he laments, it's rare to see what he considers a good non-experiential digital signage deployment in those spaces. Sometimes, the content is not compelling enough for people to stop and take notice, he mentions. Playlists can be too long or too short. It invites the question of whether content is still king when it comes to signage applications.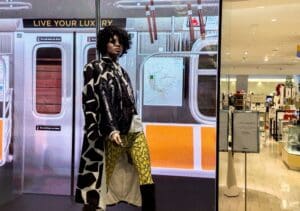 Daniel Black, CEO and founder of Dallas-based visual-storytelling specialist Glass-Media, rejects that notion. "I think it's more of a holistic picture," he says, citing as an example the ability to project onto a mannequin. "I can change the color of a mannequin's clothes between red, white, yellow and blue," he explains. "And almost 100% of people walking by the window would be looking at that mannequin. The playlist, or the content, is just switching the colors. It's nothing special." At Glass-Media, Black and his team are specifically focused on blending content with physical products to tell a compelling story. 
Digital Storefronts
If integrators want to leverage the power of the retail category, they must be able to tell a unique and compelling brand story right at the storefront, Black opines. Projection screens or digital displays in the storefront window can even be used to bridge the gap between online and physical commerce. One example might be a brick-and-mortar DSW location whose storefront has digital displays promoting a Black Friday sale across platforms. "Being able to leverage that omni-channel approach and connect the storefront to the website or mobile is really important," Black says, adding that it makes the experience more relevant. 
Speaking of storefronts, vinyl window graphics are certainly going out of style, with many retailers prioritizing sustainable, easy-to-update signage. Plus, as Black points out, "You can't read paper posters at night, even if the lights are on within the store, because the posters aren't backlit unless they're in a light box." He adds that many retailers don't realize how much visibility they lose at nighttime. "All those promotions, wall and window graphics," Black adds, "no one can see them." 
In-Store Gamification
When it comes to in-store shopping, engagement is the name of the game. Bluewater's Schoeneberger states, "We're seeing lots of different interactive surfaces, along with programming to provide unique experiences." That engagement could even extend to using a mobile device to change the lighting or music in a retail environment. In fact, with Glass-Media's Mobile Remote technology, it becomes possible, by scanning a QR code on a screen, to use your mobile phone as a remote control. "Without any apps to download, you can have a personalized, one-on-one experience with a digital signage activation," Black says. With that, he underscores the imperative for integrators to combine digital tools and physical merchandise in a way that creates compelling, unique experiences for shoppers. 
Stores are clearly keen to work more digital technologies into their customer experiences, but that entails using more bandwidth, which introduces new challenges. "Protecting bandwidth is very important to retailers," Black says. "That's why they're not 'gung-ho' about infusing new technologies and then figuring out how to streamline the bandwidth to ensure that it's not…slowing down their point-of-sale system, or the reliability and stability of their existing network, or even their Wi-Fi guest network. When people join the guest network, if it's slow, it's a bad customer experience."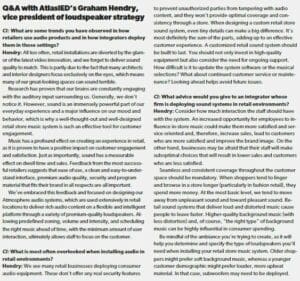 Pushing Through to Finish
One of the biggest challenges in the retail space is pushing projects through to the finish line, Schoeneberger acknowledges. With many stakeholders in the retail space — from executives, to merchandising specialists who focused on the store layout, to planning and marketing teams — it can get a bit tricky. "You'll have a great idea or concepts you present [and the client] will be initially excited about it, but it gets pared down to something smaller, easier to deploy or a better price point," he says. "A plan for a large videowall might turn into an 85-inch display or a single display." 
Black underscores that point, saying, "Capital expenditure management drives retail performance. However, retailers often struggle to make the necessary investments in technology at scale due to budget constraints leading to incredibly tech forward flagship stores and not much else." Retailers, seeking to offset the initial outlay to integrate digital signage, are beginning to realize the potential of monetizing their in-store displays. Store partners and allied brands can utilize in-store digital signage networks to advertise to specific customer demographics and achieve sales lift. 
Related: Digital Advertising Is Helping To Activate Vacant Storefronts
Many retail clients can also fall victim to "shiny-object syndrome." Holographic displays, for example, are very cool, Schoeneberger readily acknowledges. But he cautions that they're not a good fit for every retail client. He stresses that the technology solutions that integrators deploy must be easy to use and accessible. 
On the topic of holography and digital humans, Black foresees these being very helpful for brands looking to leverage influencers and creators. Stores utilizing this technology could potentially have one influencer do a 15-minute live chat and then display it, via a live-sized digital human, in 100 stores in a week. 
Leveraging Existing Fixtures
Post-pandemic, many retail footprints are changing, with brick-and-mortar stores shrinking. Many clients are looking to keep expenditures in line and utilize existing deployments. "You have to infuse things into the fixture," Black says. "You can't [always] just rip up the fixture, especially from a budget standpoint." 
"We're really seeing a lot of opportunity on the customization side," Black declares, where retailers that lack the money to invest in new fixtures are choosing to retrofit existing fixtures. "I think that's the shift we're going to see in digital signage," he predicts. "Instead of just buying a TV with a black bezel, why not be able to powder coat it in Pepsi blue? Those are the types of customizations we're offering our customers, and they're gravitating toward it." 
Indeed, Black believes that customization is key across retail environments, with the days of turnkey, out-of-the-catalog solutions largely being over. "[Retailers] wouldn't want to buy what their neighbors are buying," he explains. "They want to be able to cross pollinate some of their ideas. They want to be empowered to control their own destiny [so] the ultimate product they get is something that they had some type of influence in." 
If you enjoyed this article and want to receive more valuable industry content like this, click here to sign up for our digital newsletters!