Solution Designers to Submit Proofs of Concept at IT Nation 2018 Tech Tank Contest
After MySlice won initial Tech Tank contest at Automation Nation, Connectwise will continue the program of launching innovative products at IT Nation 2018.
Leave a Comment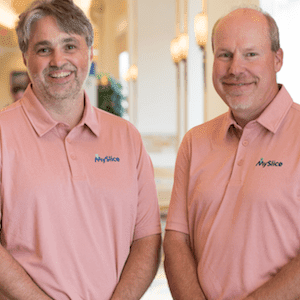 ConnectWise will bring Tech Tank to IT Nation 2018 in Orlando in November, looking for a company to join MySlice in developing innovative solutions they believe can shape the future of an evolving industry.
At Automation Nation in June, ConnectWise announced MySlice's proof of concept designed to automate the calculation and reporting of bonuses and commissions as the winning entry. MySlice earned a first-place cash award of up to $100,000 to transform its idea into a working integration with ConnectWise Manage.
Craig Fulton, chief product officer at ConnectWise, said the creativity and practicality of the 16 Tech Tank contest submissions more than exceeded his expectations.
"We reviewed smart, innovative proofs of concept that touched on almost every part of the IT tech team ecosystem, but the one from MySlice clearly stood out with the ConnectWise judges as well as with the voters at Automation Nation," Fulton said about the first Tech Tank contest.
"As most organizations know, a well-designed bonus program is one of the quickest ways to fix ongoing service problems such as missed SLAs and lingering open tickets. What MySlice is doing will help our partners solve the huge challenges that arise when trying to calculate those actual bonuses," said Fulton.
Tech Tank's second-place Tech Tank award was accepted at Automation Nation by Manoj Jonna on behalf of YayPay for its cloud-based accounts receivable automation solution.
YayPay accelerates collections by streamlining and even eliminating the massive manual effort often associated with following up on late invoices and reporting accounts receivable metrics.
Third-place honors went to Ronny Tunfjord, product manager and developer of MySelfServicePortal.com, a ConnectWise Automate and ConnectWise Manage integration that will empower end users to solve common problems and service requests with the power of automaton.
Tech Tank Helps New Products Emerge
Proofs of concept were evaluated on innovation, business potential, user experience, and best use of ConnectWise APIs and SDKs.
Entries were assessed by a team of ConnectWise judges, and the teams with the three highest scores were invited to present their concepts at Automation Nation 2018 where conference attendees then cast votes for their favorite of the three.
The winning entry and runners up were selected based on a combination of their initial ConnectWise judge scores and attendee votes.
"The response to our inaugural Tech Tank contest was so positive that we knew it could not be a one-time event," Fulton said.
The goal of helping innovative thinkers get the financial support they need to transform their ideas into working integrations that create a more connected ecosystem and benefit the entire ConnectWise community remains the same, he said.
The Tech Tank IT Nation 2018 contest will focus more on tools that fuel entrepreneurship and help IT tech teams grow their businesses.
Learn more about IT Nation 2018 here.