Gartner: Service Providers Should Target These Cloud Segments
IT spending on the cloud will surpass traditional IT in 2025, resulting in new cloud opportunities for service providers.
Leave a Comment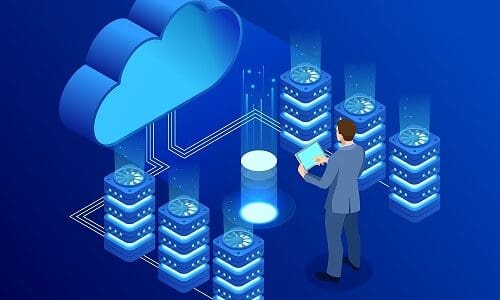 We all know IT is headed on a runaway train towards the cloud—especially over the last two years when the world needed the power of SaaS-based apps to maintain business continuity.
And according to new research from Gartner, cloud spending will overtake spending on traditional IT solutions in 2025. The research firm's "cloud shift" research focuses only on enterprise IT that can transition to cloud, including application software, infrastructure, business process services and system infrastructure.
In about three years, 51% of IT spending in those four categories will have shifted from traditional solutions to the public cloud, compared to 41% this year. A large part of cloud spending will be on application software, with about 66% of spending on that technology directed toward the cloud. That's up from 57.7% this year, according to Gartner.
This year, traditional on-premises offerings will make up 58.7% of the addressable revenue, but growth in traditional markets will be much lower than the cloud. The demand for integration capabilities, agile work processes and composable architecture will drive this continued shift to the cloud as organizations ramp up their digital transformations this year.
Gartner says that more than $1.3 trillion in enterprise IT is due for a transition to the cloud, and that grows to nearly $1.8 trillion in 2025. New cloud technologies like distributed cloud will continue to disrupt IT markets and blur the lines between traditional and cloud offerings.
The firm advises technology service providers to target segments where the shift is occurring most aggressively and seek new high-growth cloud opportunities. That includes infrastructure-related segments, which have a lower level of cloud penetration and are expected to grow faster than enterprise applications and other segments.
Providers should also target specific personas, adoption profiles and use cases with go-to-market initiatives, Gartner says.
"The shift to the cloud has only accelerated over the past two years due to COVID-19, as organizations responded to a new business and social dynamic," said Michael Warrilow, research vice president at Gartner. "Technology and service providers that fail to adapt to the pace of cloud shift face increasing risk of becoming obsolete or, at best, being relegated to low-growth markets."
This article originally appeared on Commercial Integrators' sister-site MyTechDecisions.com.