The Key to Better IoT Solutions is the Mix of Platform and Hosting
The solution to better, more widespread adoption of IoT solutions has everything to do with the right mix of platform and hosting.
Leave a Comment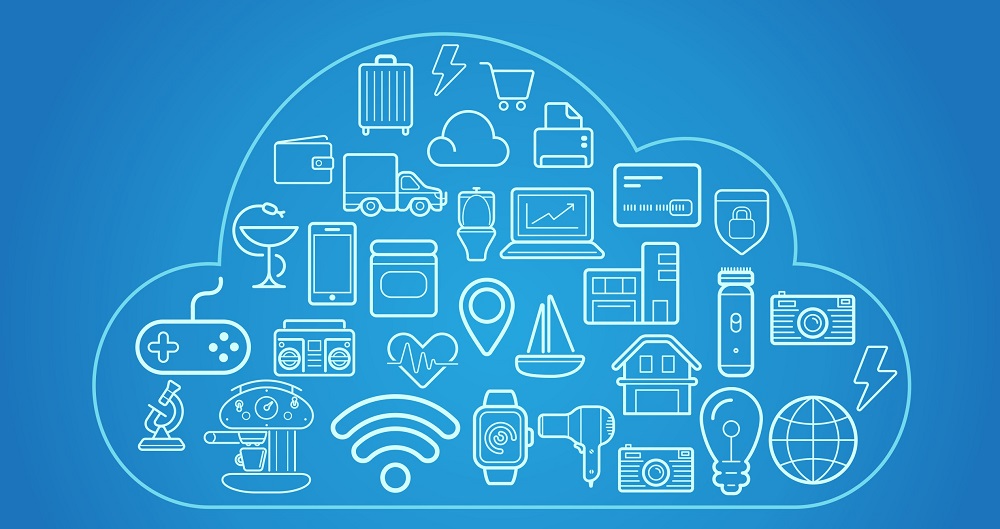 While the Internet of Things (IoT) is shaping up to become one of the major technology disruptors over the next several decades, there are still obstacles around security, data storage, connectivity, and overall cost of IoT solutions.
According to this 2017 McKinsey survey, 62 percent of corporate executives believe that IoT will have a "very high" and/or "transformative" impact on their industry.
There isn't any question that the ability to capture new streams of data, which can then be driven through highly sophisticated analytics platforms, will change the world as we know it.
This paradigm shift, and its potential, simply needs the right platform and hosting mix to kickstart the inevitable change.
Connectivity
In 2018, there were an estimated 17 billion devices connected to the Internet.
Yet, this number is expected to skyrocket to over 55 billion connected devices by 2025. Imagine the pressure on the current levels of on-premise and off-premise cloud hosting capabilities.
When more industries adopt edge computing, 5G will become mandatory.
And then, 5G can enhance edge computing. In fact, higher connectivity speeds would be necessary for specific technologies where computing needs to be performed in as close proximity to the device as possible.
Some of these types of technologies include:
Food safety and traceability
Healthcare
Manufacturing
Self-driving cars
Robots
Specific types of government services
Drones
Still, worldwide 5G implementation will take several years. Without a doubt, a feasible–and long-term–solution is needed immediately.
Capacity Demands
As noted above, IoT deployment requires devices to interact and monitor their environments. Currently, there are few providers who are adequately equipped to provide the right platform and hybrid hosting mix to store and secure the data.
Companies need to find effective methods for increasing their server capacity without overwhelming their resources and budgets. As a result, a solution of this sort needs to be multilevel, hybrid in nature, and available on-demand.
In every situation, the data collected from IoT deployments is only as reliable as the hosting platform. Nonetheless, there are huge benefits to a successful IoT deployment including:
New streams of income
Lower cost solutions
Happier customers
More efficient business processes
Current Issues with IoT Solutions
When IoT first gained a foothold in the disruptive technology vernacular, many companies were transitioning their on-premises hardware and software to the cloud. Given the state of necessary IoT deployments today, that may not have been the best decision. 
While on-premises software is quite reliable in terms of privacy, security, and performance–it is not as cost-effective in terms of resources and the associated hiring costs for managing the software and hardware.
On the other hand, enterprise companies–with massive amounts of data–can expect exorbitant costs to manage their information in the cloud.
While on-demand cloud services do make pricing more competitive, there are other costs which add up such as cloud data storage and the CPU.
If your company needs to manage 100 million sensors, the costs of doing so in the cloud will quickly add up.
A Hybrid Solution
To enable a cost-effective, successful, and efficient IoT deployment, companies should consider a hybrid environment of both on-premise and cloud solutions. This option ensures companies are not limited and can benefit from utilizing both types of environments.
For instance, Webee's end-to-end solution is designed to incorporate critical facets for on-premises models from local data management to edge computing and security.
Plus, the cloud hosting addition can facilitate device connectivity and databases throughout several on-premises environments.
Final Thought
Currently, the potential of IoT is underdeveloped. Still, there is quick and widespread adoption of IoT solutions.
The remarkable potential can already be felt. For successful deployments, businesses need a hybrid and multi-level solution.
As you can see, there is no time like the present to use the right mix of platforms ensuring the necessities of flexibility, connectivity, proven ROI, security, and efficient storage management.