AVI-SPL Acquires Tennessee-based Interactive Solutions
In the latest in a stream of strategic acquisitions, AVI-SPL has acquired Memphis, Tenn.-based Interactive Solutions, bolstering its presence and offerings in key markets.
Leave a Comment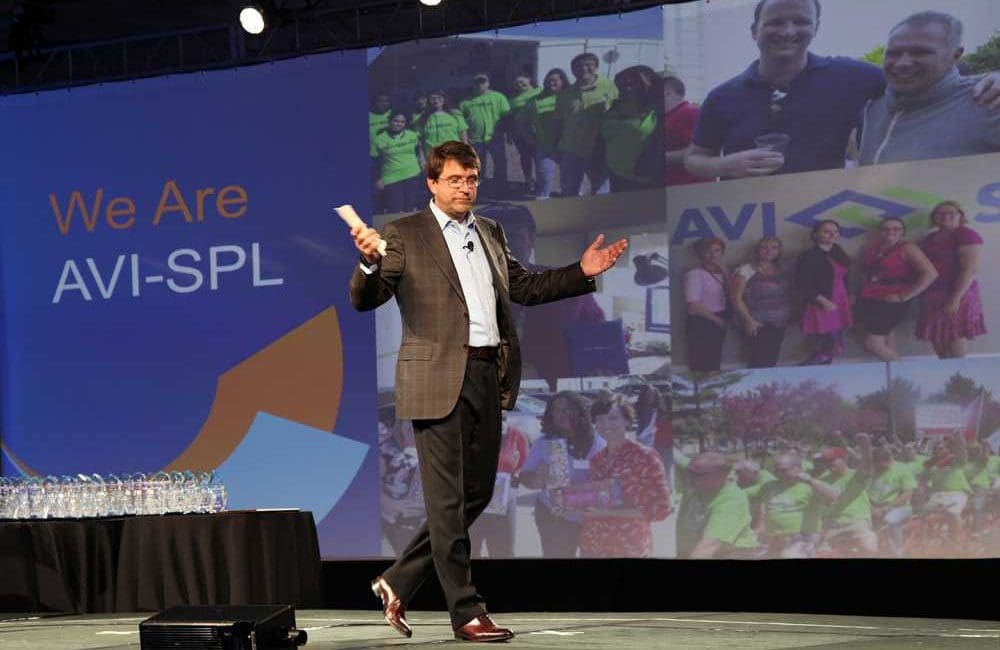 AVI-SPL, North America's largest AV integration firm, just got bigger with the acquisition of Memphis, Tenn.-based Interactive Solutions, Inc. (ISI).
It's the latest in a steady stream of acquisitions that have buoyed North America's revenue-leading AV integration firm that was already recognized on CI's 2018 list of fast-growing firms and prior to the acquisition reported projected 2018 revenue of $805 million.
Interactive Solutions is led by founder and CEO Jay Myers. The acquisition, which according to an AVI-SPL press release, is effective November 1, means Interactive Solutions employees have officially joined AVI-SPL.
AVI-SPL on Acquisition of Interactive Solutions (from press release):
ISI is headquartered in Memphis, with another office in Nashville, and began serving customers in 1996. Over the years, the ISI team has focused on the customer experience and a cultural commitment to supporting client business needs throughout a project, and beyond. This dedication produced tremendous growth and positioned them as a market leader as they worked with many of the top enterprises and organizations in Tennessee and the surrounding area.

Together, AVI-SPL and ISI are united in this commitment to customer satisfaction, consistent delivery, and the opportunity to provide clients with a wider array of services with greater reach.
What Interactive Solutions Customers Can Expect Post-Acquisition (from press release):
Expanded local and global support, with 42 offices across North America, Europe, Middle East – as well as channel partners in Asia Pac and Australia – for consistent worldwide delivery
The support of 2,300 dedicated, passionate, and talented employees worldwide
Trusted experience in digitally connected spaces that transform how people work, how organizations operate, and how brands create value
Exceptional expertise to design, build, manage, and provide white-glove support of AV and UC solutions
Award-winning managed services, including four Global Service Operations Centers providing 24/7 coverage, and AVI-SPL's industry-leading Symphony platform to remotely monitor and manage meeting spaces and devices
John Zettel on AVI-SPL's Acquisition Strategy:
Interactive Solutions: Latest in a Stream of AVI-SPL Acquisitions
It's well documented that AVI-SPL has been aggressive in its acquisition strategy over the past several years. Commercial Integrator had even speculated that AVI-SPL might become the AV integration industry's first $1 billion firm by the end of 2018. While that doesn't appear likely to happen at this point, the acquisition of Interactive Solutions on the heels of Sharp's Audio Visual and VideoLink in 2017 helps it inch closer to that milestone.
 That $1 billion benchmark, however, isn't what drives AVI-SPL's growth strategies, according to Zettel. He talked about the firm's acquisition strategy in a recent interview with CI.
"Basically, when we look at acquisitions, we look at how we could enhance the geography," he said. "So whether it's a new geography or whether it augments an existing geography where we think we can get more market share, that would be one factor that we would look at.
"The second would be in terms of the platform that we currently have, where can we bolster it or where can we add to it to be able to provide more solution sets to our customers?
"And again, that would all be determined on what we see the customers asking from us and where they're going as well so we really focus our efforts when it comes to acquisitions on geographies, platform and what customer needs are to determine it."
In terms of what the AV industry could expect from AVI-SPL at the time of that June 2018 interview, "The answer is continued acquisitions; that's about as broad as I can be," Zettel said.
The same likely remains true today. It's a matter of "when" and "who," not "if," when it comes to AVI-SPL's next acquisition.
Learn more about AVI-SPL's acquisition of Interactive Solutions here.