AVPro Edge Joins SDVoE Alliance
As a member, AVPro Edge will now integrate SDVoE technology for its latest innovation, the MXNet 10G AV-over-IP ecosystem.
Leave a Comment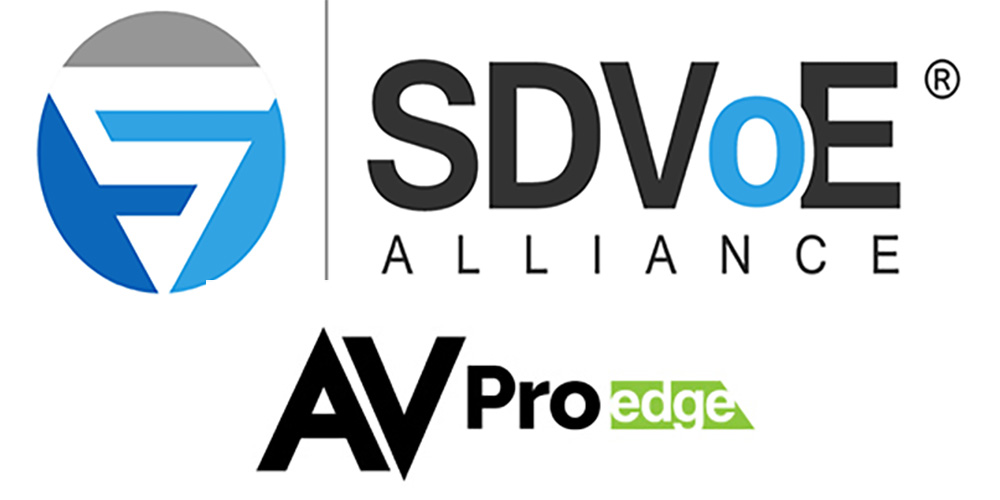 The SDVoE Alliance announced that AVPro Edge has joined the SDVoE Alliance as a contributing member. SDVoE Alliance is the Canada-based nonprofit consortium of technology providers collaborating to standardize the adoption of Ethernet to transport AV signals in professional AV environments.
Per a statement, AVPro Edge's latest innovation, the MXNet 10G AV-over-IP ecosystem, meets the design challenges for upscale commercial and residential applications head-on. Based on SDVoE technology, MXNet 10G uses a 10Gbps Ethernet network as a bridge between system endpoints and the software platform comprising audio, video, USB, KVM and control signals. SDVoE's ASIC-based technology consolidates a host of features and formerly individual component platforms into a readily-available form factor. It thus avoids supply-chain issues associated with designs based on FPGA architecture, currently in excessive global demand.
Advantages of AVPro Edge
"AVPro Edge has built a reputation of building stable, high-performance video distribution products that are designed to address today's integration challenges," says Justin Kennington, president of the SDVoE Alliance. "We are pleased to welcome AVPro Edge to the SDVoE Alliance. We believe the industry will find immense value in AVPro Edge's innovative solutions built upon SDVoE's technology."
Tom Devine, marketing director with AVPro Edge shared with SDVoE, "We want to be the manufacturer that integrators come to for ALL video distribution needs; that means we need to cover all the ways integrators are moving video signals. AV-over-IP is a segment of the industry that is growing; and while 1G solutions are available from AVPro Edge, we want to do everything we can to deliver the most optimized signal to the screen."
Also Read: SDVoE Academy Courses Qualify for AVIXA CTS & RU Credits
Devine adds, "To do that we looked to the Alliance as a technology partner. Using SDVoE, we can develop a stable technology to deliver [great] video quality distributed throughout a network switch. The bandwidth needed to deliver quality video is ever increasing, by using a technology that's 10x larger than traditional AV-over-IP methods allows us to pass the types of signals the end user wants to see, like 4K, HDR, Dolby Atmos and Dolby Vision."
He continues, "AVPro Edge will continue to develop products we know integrators need on site in the latest and greatest installations. By adding SDVoE products to AVPro Edge's stable, it allows us to provide solutions to an even wider audience."