Kanto Joins AV-iQ as Newest Manufacturer Sponsor
Among a number of manufacturer sponsors that reap the benefits of AV-iQ, Kanto is the newest vendor partner to join.
Leave a Comment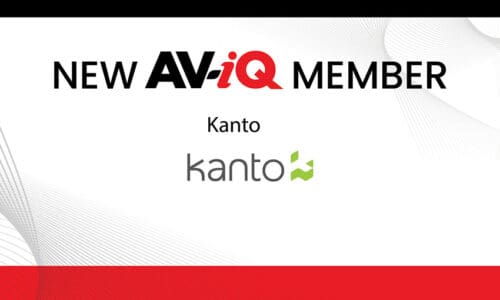 Kanto joined the AV-iQ platform as its newest manufacturer sponsor. Based in Langley, British Columbia, Canada, Kanto is an exciting brand with a mission to support its customers' digital lifestyles.
Kanto's founders had a vision to build quality products with style, and which offer an excellent value. Kanto spent many years designing and manufacturing OEM products for large consumer-electronics companies before creating a new brand of its own. The company now offers a wide selection of TV-mounting solutions for commercial and residential use. These include full-motion, tilting, mobile, desktop monitor and fixed flatpanel TV mounts.
AV-iQ is the most comprehensive database of commercial AV, production and video products. AV-iQ.com targets industry professional end users. What's more, the resource provides tools for them to research, compare and stay current on the latest information. Users can sign up for free at av-iq.com/myiq. Integrators interested in having their own digital catalog or data service from the AV-iQ database may contact sales@av-iq.com.
View Kanto's AV-iQ showroom at av-iq.com/avcat/ctl1642/index.cfm?manufacturer=kanto.
For previous coverage involving AV-iQ, check out Commercial Integrator's website archives.