Solutionz Launches OPTIXAV RMM Platform for AV Environments
The OptixAV RMM platform from Solutionz offers real-time visibility, automated self-healing, asset management and cybersecurity.
Leave a Comment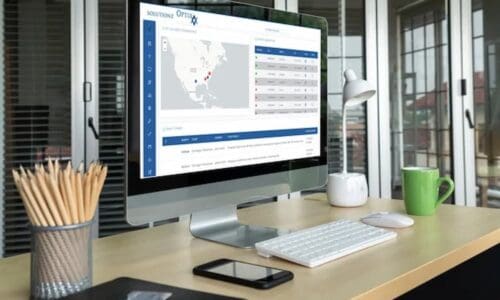 Solutionz, Inc., the Pacific Palisades, Calif.-based technology solutions provider released OptixAV, a remote monitoring and management (RMM) platform designed for audiovisual environments. Solutionz says with the OptixAV RMM platform, organizations can now enjoy a comprehensive, all-in-one solution that offers visibility, automated self-healing functionality and asset/inventory management, and reporting. It also features an added layer of cybersecurity.
OptixAV RMM 24x7x365 Monitoring 
OptixAV serves as a single pane of glass, providing real-time visibility across an entire AV environment. This allows organizations to gain valuable insights into their operations. Through integration with most ticketing systems, OptixAV streamlines the process and enhances efficiency, says Solutionz. The RMM platform is customizable and can be tailored to meet individual room and customer requirements.
One of the key benefits of OptixAV, Solutionz says, is its ability to proactively identify and resolve issues before they impact operations. With the platform's 24x7x365 monitoring and automated self-healing functionalities, organizations can reduce downtime by up to 92%. OptixAV empowers AV tech teams to scale efficiently; thus enabling them to manage geographically dispersed rooms effectively and with less staff.
"OptixAV is a game-changer for any organization that relies on seamless AV performance as a critical aspect of their day-to-day operations," says Bill Warnick, CEO of Solutionz Inc. He continues, "With OptixAV, we offer a fully customizable solution that optimizes room uptime, enhanced cybersecurity, and a system for streamlined AV management tasks. We are excited to empower organizations with tools that integrate with their current IT environments and deliver exceptional AV experiences."
Continuous Cybersecurity Monitoring & Response
To ensure the utmost security, OptixAV includes an additional layer of cybersecurity designed specifically for audiovisual environments. By securely connecting AV equipment to an orchestration engine, organizations can manage, monitor, maintain, test and repair their AV environments from a single web browser. With this, it provides peace of mind and protects valuable assets.
The platform supports any IP addressable equipment and integrates seamlessly with two-factor authentication tools such as Okta, ensuring a secure environment. Additionally, OptixAV boasts extensive asset/inventory management capabilities and enterprise-wide visibility of all audiovisual systems. It also has the ability to generate customized reports tailored to an organization's specific data points, says the company.
Shawn Fernandez, VP of sales development, Solutionz, says, "[OptixAV] offers customization, ensuring that automation aligns with your specific workflows. We prioritize continuous cybersecurity monitoring and response; offering peace of mind in an ever-evolving threat landscape."
He adds, "Furthermore, OptixAV supports old IP-based equipment, allowing organizations to leverage their existing investments. Finally, the integration with ticketing systems and multi-factor authentication tools like Okta demonstrates our commitment to delivering a seamless user experience."
If you enjoyed this article and want to receive more valuable industry content like this, click here to sign up for our digital newsletters!