Emerald Unveils M2X Technology Network
Emerald introduces new M2X brand with two new digital communities built on proprietary platform for technology marketers
Press Release
Leave a Comment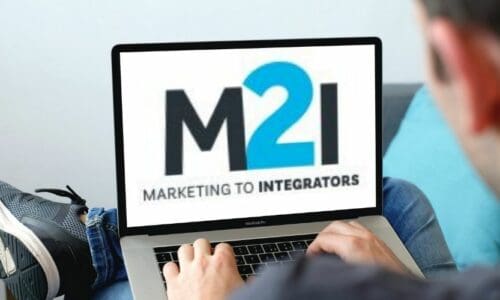 Emerald today announced the launch of the M2X Technology Network to provide targeted market research and insights to technology marketers. This initial offering under the M2X brand umbrella includes two new media sites called M2T: Marketing to Tech Pros and M2I: Marketing to Integrators.
Emerald media properties and events have addressed the technology and integration industry for more than thirty years. Now, for the first time, the company will also meet the information needs of technology manufacturers and software providers who sell into these markets.
"We have long-term relationships with marketers who sell to our technology and integration audiences, often lasting 5, 10, 15 or more years," said Marsha Ann Marsh, publisher of M2X. "We know that they have a lot of unanswered questions. They want to know what makes a technology buyer open an email, what information they are looking for when researching a product online, what types of events they are most likely to attend, etc. We can now gather these insights from our existing technology audiences and share them with manufacturers and software providers through the M2X Technology Network."
Each M2X community will feature monthly custom research reports that provide a unique marketing perspective on the habits and preferences of audience members across Emerald's technology media brands including CE Pro, Commercial Integrator, Security Sales & Integration, My TechDecisons, Campus Safety, RFID Journal and events such as CEDIA Expo, Total Tech Summit, Campus Safety Conference, InterDrone and RFID Journal Live. M2T and M2I will also highlight case studies of how other technology marketers approach challenges as well as timely coverage of industry and product news.
"I have worked as an integrator, held internal marketing and sales positions at manufacturing firms and now team with these companies as a consultant," said Alan C. Brawn, CTS, DSCE, and ISF, principal at Brawn Consulting. "There is an immense need in the industry for the kind of clear-cut insights and targeted perspectives that the M2X Technology Network provides. It's a game changer for these businesses so they can market their products more effectively and ultimately grow revenue."
About Emerald
Emerald is a leader in building dynamic, market-driven business-to-business platforms that integrate live events with a broad array of industry insights, digital tools, and data-focused solutions to create uniquely rich experiences. As true partners, we at Emerald strive to build our customers' businesses by creating opportunities that inspire, amaze, and deliver breakthrough results. With over 140 events each year, our teams are creators and connectors who are thoroughly immersed in the industries we serve and committed to supporting the communities in which we operate. For more information, please visit http://www.emeraldx.com
About M2X Technology
Network M2X Technology Network helps technology marketers address the needs of their entire channel including both the integrators who design, install and maintain systems as well as the IT professionals and other technology buyers who use the systems every day. As a complement to the Emerald universe of technology-related brands, M2T: Marketing to Tech Pros and M2I: Marketing to Integrators are uniquely positioned to deliver actionable market research and insights to help our audiences grow their businesses