AV News to Know October 15, 2021: New Products, Cool Projects and People in New Places
In this week's edition: a new driver designed for submersible LED products, new laser projectors, Hall Tech moves to Texas and much more.
Leave a Comment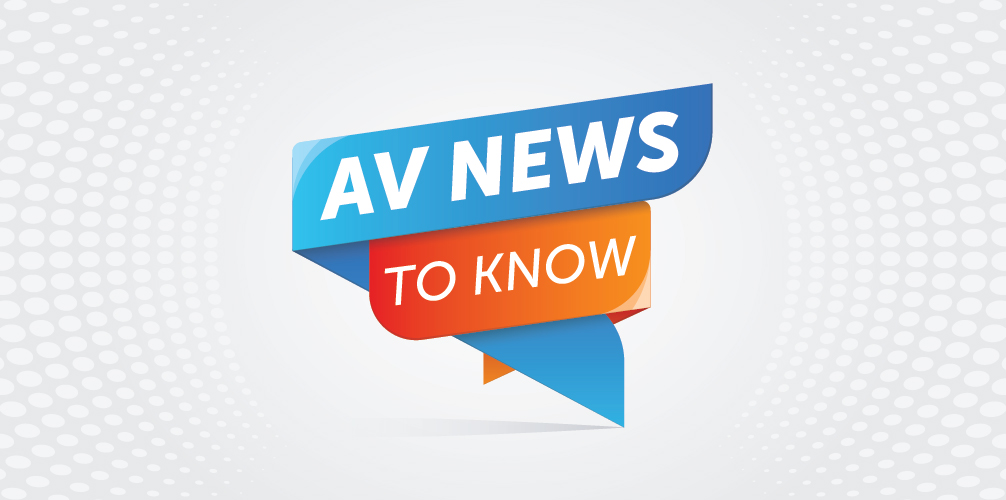 Here's a closer look at some of the AV news, products and projects you might have missed this week. We call it AV News to Know:
New AV Products
AJA Announces KONA 5, Io 4K Plus, and T-TAP Pro Support for Hardware Out in Microsoft Teams
Video interface technology manufacturer AJA Video Systems announced it has collaborated with Microsoft to ensure that a range of its audio and video I/O solutions support the new Hardware Out feature in Microsoft Teams. Using the new feature with an AJA KONA 5, Io 4K Plus, or T-TAP Pro, live production and AV professionals can easily output SDI and HDMI high quality audio and video streams of on-the-ground reporters, interviewees, or events in remote locations and seamlessly weave the footage into live productions at broadcast-quality.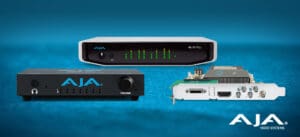 Microsoft Teams Hardware Out support for compatible AJA hardware is accessible within the Teams interface once enabled by an administrator. Users simply click on the permissions tab, turn on broadcast capabilities, then select "Hardware Out" for the connected AJA device to receive the video signal.
A host of timing, resolutions, and frame rates are available to choose from, and once the settings are established, the user can then feed the signal out through the AJA device via SDI and HDMI to ensure a broadcast-quality signal that can be fed to routers, recorders, or other production equipment.
"As production ramps back up, it's clear that distributed workflows are here to stay, and AJA is committed to making them as simple and accessible as possible for production professionals. Collaborating with Microsoft to ensure that our most popular I/O tools support this new Teams Hardware Out feature is an exciting extension of this," said AJA President Nick Rashby, in a statement. "The latest integration allows production professionals to transform nearly any webcam feed into a professional-grade audio and video signal to be brought into broadcast-grade productions."
Acclaim Lighting Introduces New Aqua Driver 400 To Precisely Control Submersible LED Fixtures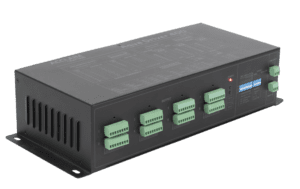 Solid-state lighting technology manufacturer Acclaim Lighting introduced Aqua Driver 400, a driver designed to control up to 400-watt single or multi-color submersible LED products. The new driver also enables manual colors to be set up when external control is not required.
With four channels per port, Aqua Driver 400 provides 350mA (economy and standard output) and 700mA (high output) constant current allowing each channel to dim via DMX. Its input voltage is auto-sensing from 100 – 277 VAC with a 24 VDC output. Aqua Driver 400 onboard dip switches allow for several grouping and operation modes, including static color selection and an internal preset program.
The 14.52" by 5.9" by 3.38" Aqua Driver 400 is housed in aluminum and performs in temperatures ranging from 0°F to 158 °F. The unit is IP20 rated for dry locations but can also be used outdoors inside a NEMA enclosure and comes with a limited five-year warranty.
Optoma's New ZX300 and ZW350 Projectors Shine Bright in K-12 Classrooms, Corporate Environments
Large display product manufacturer Optoma introduced its Optoma ZX300 and ZW350 – two new compact XGA and WXGA laser projectors designed for K-12 classrooms, corporate environments and small to medium-sized venues.
These entry-level projectors complement Optoma's line of affordable laser projectors for the corporate and education channels, including the Optoma ZH403, ZW403 and ZW400, contributing to the company's overall leadership in the ProAV market.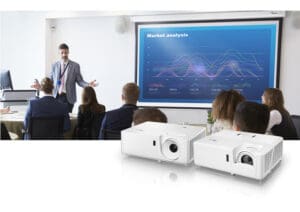 Following its predecessors, the Optoma ZX300 and ZW350 offer advanced brightness, stunning image quality, dependable operation, and a variety of built-in features to provide maximum flexibility and enhanced performance.
Featuring 3,500 lumens and a 300,000:1 contrast ratio, the Optoma ZX300 and ZW350 produce bright and sharp images with precise color. With a long-lasting, DuraCore laser light source, the projectors guarantee up to 30,000 hours of low-cost and virtually maintenance-free operation in Eco mode, providing integrators and end-users with a greater ROI compared to lamp-based solutions.
Equipped with 1.1x and 1.3x optical zoom, a 360-degree and portrait mode operation, auto keystone, as well as a compact and lightweight footprint, the Optoma ZX300 and ZW350 are a breeze to install and easily transportable from one classroom to the next.
Optoma ZX300 and ZW350 specifications:
Resolution: XGA (1024×768)/WXGA (1280×800)
Brightness: 3,500 lumens
Light Source: DuraCore laser
Light Source Life: Up to 30,000 hours (Eco Mode)
Contrast Ratio: 300,000:1
Optical Engine: IP6X certified optical engine
1x optical zoom/1.3x optical zoom
360-degree and portrait mode operation
The Optoma ZX300 and ZW350 also offer robust input options including HDMI and VGA, as well as RS-232 connectivity. Additionally, the ZW350 features an RJ45 port for control LAN via Crestron, Extron, PJ-Link or Telnet.
"Delivering up to WXGA resolution, high brightness, incredible installation flexibility, and dependable operation, the Optoma ZX300 and ZW350 deliver best-in-class performances at a market-leading price, lowering the barrier to entry for professional projection solutions," said Kishan Mistry, senior product manager at Optoma in a statement.
Audio Visual Projects
Electro-Voice & Dynacord Sound System Reduces Hardware, Increases Coverage at King of Kings Church
When King of Kings Lutheran Church in suburban Woodbury, MN decided to upgrade its sound system, their goal was to eliminate uneven coverage while improving clarity and fidelity for both contemporary and traditional worship services. They consulted Saint Paul-based Collins Electrical Construction, a regional firm that had recently installed their new lighting system. Being familiar with the facility, Collins project manager Shawn Withrow had a streamlined, high-performance solution in mind, with loudspeakers from Electro-Voice powered and processed by electronics from Dynacord.
"We do a wide range of commercial contracting, often working with Electro-Voice, and it has become my go-to brand for larger spaces like churches," says Withrow. "We were confident that it was really just a matter of finding the right system to fit the space. For King of Kings, that turned out to be EVA line arrays."
According to King of Kings Director of Worship Arts, Chris Vorrie, the decision on a new system happened several months prior to the pandemic, driven by a desire for greater clarity. "With our previous system, the ability to understand the words varied depending on where you were sitting," he explains. "We needed consistent, highly intelligible sound throughout the nave."
Shawn Withrow contacted regional sales manager Dave Notch to arrange a loudspeaker demo, incorporating the latest electronics from Dynacord. "The demo made King of Kings comfortable with the EVA system, and it's also why they decided to upgrade to flown dual-18" subwoofers."
Electro-Voice and Dynacord's in-house system design team assisted Collins Electrical Construction in finalizing the deployment details, using EASE mapping software in combination with Dynacord SONICUE Sound System Software to ensure full, even coverage throughout the sanctuary. Local company Twin Cities Sound was engaged to handle the physical hanging of the loudspeakers.
The right and left hangs in the primary system each consist of two EVA-2082S 90° horizontal dispersion cabinets atop a pair of 120° models, ensuring even coverage throughout the main seating area. EVA cabinets contain two fixed-splay loudspeaker modules, which means that each hang comprises a total of eight line-array elements. Splay angles are determined by the specific choice of models. The cabinets are mechanically connected with simple rigging plates, which are completely hidden by cosmetic panels that give EVA a clean and elegant look. The main EVA system benefits from newly-released DSP settings that further enhance acoustical performance and a newly implemented hybrid limiter scheme that maximizes system output.
To cover the side seating areas and choir loft, one Electro-Voice EVF-1122S is angled to each side, and two X12i-128 subwoofers are flown further out above the congregation. All the loudspeakers are finished in white. The system is powered by two Dynacord DSP power amplifiers; an IPX20:4 – a model capable of providing up to 20,000 watts via its four channels – handles the arrays and subs, and a single C2800FDi supplies the EVFs.
With services opening up again, the "less is more" value angle is clear to hear for the King of Kings team and their congregation: "We really love the sound of the new system," adds Chris Vorrie. "Musically, everything is enhanced and sounds so much better than before – and we actually eliminated multiple fill speakers in the process. Everything is consistent now, and both the spoken word and lyrics are much easier to understand, no matter where you sit."
Equipment list:
Electro-Voice
4x EVA-2082S/906 (90°H x 6°V) line-array module
4x EVA-2082S/126 (120°H x 6°V) line-array module
2x EVA-EG2 extended grid for EVA
2x EVF-1122S/94 (90°H x 40°V) two-way loudspeaker
2x X12i-128 dual-18" subwoofer
Dynacord
1x IPX20:4 (4x 5000 W) DSP power amplifier
1x C2800FDI (2x 1400 W) DSP power amplifier
People and Places
Atlona Promotes Adam Griffin to Director of Sales and Business Development
Atlona has promoted Northeast Regional Sales Manager Adam Griffin to a North American sales leadership position. Griffin assumes the director of sales and business development role vacated by Jamey Swigert, who recently became Atlona's executive director. Griffin will report to Swigert and lead all North American inside and channel sales activities for Atlona's commercial and residential AV markets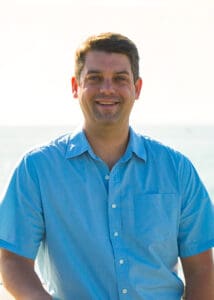 .
He will work closely with regional sales managers, distributors, and dealers in each territory, and oversee the sales engineering department that works closely with Atlona partners and end users to design systems. One key objective is bringing the Atlona and Panduit teams closer together for sales and business development initiatives.
"The advantage to drive both the AV and IT networking standard with our common customers is extremely powerful, and a clear competitive differentiator for Atlona and Panduit," said Griffin, in a statement. "We have reached a new level of cooperation between the two brands that drives business back and forth. I'm excited to have an opportunity to take this several steps further in a way that increases company revenue while creating new opportunities for our customers."
Griffin was one of Atlona's first commercial AV regional sales managers to join the company in 2014. He gradually built Atlona's channel partner network for the busy Northeast US territory, which spans from the Mid-Atlantic region through all of New England. Also responsible for residential AV sales for several years, Adam has worked across all markets, verticals, and channels for Atlona over seven successful years.
Griffin sees strong opportunities for Atlona in key commercial verticals (corporate, education, government) as well as the light commercial market, including hotels, restaurants, and retail. He points to Atlona's innovations for changing business and learning environments fueled by the pandemic as powerful tools from a sales perspective – notably, the company's Omega presentation and collaboration product line, and its new WAVE-101 wireless presentation system.
Hall Technologies Announces Move to Dallas, Texas
Technology manufacturer Hall Technologies announced it's moving its headquarters to Dallas, Texas as of December 1st. The move comes on the heels of the company's expansion over the last year to rebrand and reimagine the company.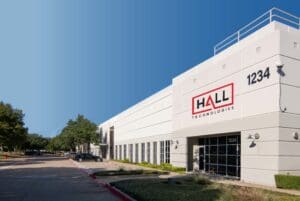 "Hall set an aggressive plan to rebrand and evolve the company. Part of that plan was moving our operations to Texas. Why Texas? Texas checked off all the boxes for us. One of the main reasons we selected Texas is because it's a distribution hub. For our US customers this means expedited shipping, and that our products will now be in our customers' hands within two days," said CEO, Jason Schwartz in a statement.
"That helps our clients keep projects on track, on budget, and on time. Our headquarters will also house our Hall Experience Center. We will all be living in a HIVE enabled environment where control is within reach and used throughout our office and the Experience Center for seamless collaboration. We can't wait to host you in our new office and show your firsthand the power and simplicity of our HIVE ecosystem," he says.
"Our new office will be open and inviting, just like our company culture. We've been setting the building blocks for this over the past year with numerous key players being added to the team, the rebranding, as well as new technology being launched. We've built a rock-solid foundation for tremendous growth and opportunity. I'm excited to see our trajectory," says Hal Truax, VP of sales and marketing for Hall Technologies.
If you enjoyed this article and want to receive more valuable industry content like this, click here to sign up for our digital newsletters!