University of Cincinnati Residence Halls Safer Thanks to ASSA ABLOY Wireless Locks
University of Cincinnati's new ASSA ABLOY wireless locks have helped to address the cost and safety issues associated with mechanical locks and key systems.
Leave a Comment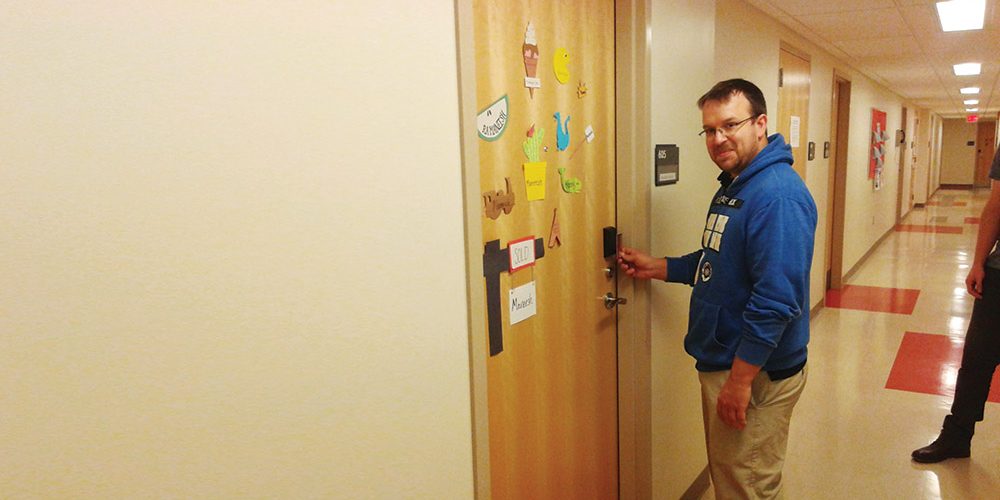 The University of Cincinnati (UC) offers its students a balance of educational excellence and real-world experience — now delivered in a setting that is safe and secure thanks to ASSA ABLOY wireless locks and other security updates.
The school recently began upgrading its residence hall facilities, including a shift from mechanical locks and keys to a new, WiFi wireless lock and access control system integration.
The newly renovated Scioto Hall — the first facility in a wireless locks upgrade program that will eventually encompass nine residence halls and close to 30 buildings — offers 12 floors of apartment-style, on-campus living for 456 UC students. The Scioto project involved 148 internal suite doors.
Locks Provide Simplified, Less Expensive Access Control System
Software applications developer for Campus Services Operations Tem House is the administrator involved with the lock system upgrade.
House explains that University of Cincinnati wanted to upgrade to a wireless lock system to simplify the process of providing access for students and staff, and to bring a higher level of security and accountability to the facility. Previously, the residence hall internal doors were equipped with mechanical lock and key systems.
"The facility's exterior doors have been part of our Blackboard Access system for about 12 years, but the individual suite doors remained mechanical lock and key," House says.
"Whenever somebody lost a key, the lock had to be re-cored and new keys reissued. Just the expense of that offsets the actual cost of the wireless locks in a short time."
According to House, in addition to the time and cost savings with wireless locks, the new system would allow administrators to better monitor and manage access, and provide audit trails and accountability in the case of an incident.
New ASSA ABLOY Locks Leverage Existing IT Infrastructure
The team installed 148 battery-operated Sargent IN120 WiFi locks at Scioto Hall. The IN120 WiFi locks allowed the University of Cincinnati to leverage its existing IT infrastructure to deliver advanced access control with the flexibility and security of multiCLASS SE technology from HID Global.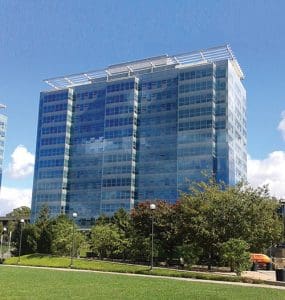 The system supports multiple credential technologies, offering easy migration to higher security credentials and mobile access or consolidation of mixed credentials.
"The system flexibility was important," House says. "We support our Bearcat Card, which is a Blackboard card system, as a one-card system. The one card encompasses all of a student's needs; they have their money, their meal plan and now access to the residence halls. It's well accepted, and our students love it."
Everything was completed on time and on schedule, and the same day the locks were installed — the lock and the network component — House and his team had all 148 doors online.
"We've run the wireless battery-operated locks for just over a year now and out of the 148 locks, only two are down to 70 percent battery life; the rest are higher. This is excellent performance," says House. "We have the locks configured for optimized battery life, and they're giving us the performance that we need."
A few days after the initial installation, one lock malfunctioned and was not responding. Sargent/HID parent company ASSA ABLOY and the contractor took care of the problem immediately.
"The ASSA ABLOY team was very proactive," House says. "Their support has been phenomenal."
Campus Partners with Vendor for Success
ASSA ABLOY credits this type of response with a strong partnership that has been developed from day one of the project.
"The University of Cincinnati is very hands-on, and they have been eager to learn every aspect of the lock," says Patrick Hill, ASSA ABLOY regional EAC campus manager.
"Their enthusiasm has been a huge benefit to the successful deployment of the locks, which we saw from day one through the entire project. When you find partners who want to be involved, who don't hesitate to contact you through all stages of the process, and who let you share in the success of a project, we consider that a huge win for our team."
Read Next: Why Your Education Clients Need Video Evaluation
House explains that with the Scioto Hall installation proven to be such a success, a second residence hall upgrade with 177 locks is currently underway, and a third facility involving an additional 338 locks will begin in the near future.
Eventually the university's entire residence system — with nine residence halls and 30 buildings — will all incorporate the Sargent IN120 wireless WiFi locks.
"It may take us four or five years to upgrade all the doors, but you don't mess with something that works," says House. "The installation and commissioning was very smooth, the locks' performance is great, and the support from our local contractor and ASSA ABLOY has been fantastic. If the rest of the installations go as smooth as this, we'll be in great shape."
This story premiered on our sister publication, Campus Safety.