The Highs, The Lows of AV News in 2017: Year in Review
Look back at the AV industry news that made a difference for integration firms in 2017. From acquisitions to retirements, it was a massive year for AV news.
Leave a Comment

Photos & Slideshow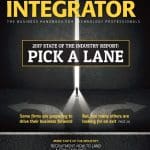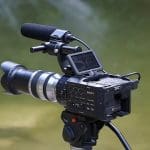 ---
September 2017 was an interesting month for AV news in that it dramatically changed in significant ways.
For one thing, those of us who work in this market would at least occasionally refer to it as the "InfoComm industry."
That will no longer make much sense, because on September 13, InfoComm International rebranded as AVIXA (Audiovisual and Integrated Experience Association).
"As of today, we're something more," AVIXA executive director and CEO David Labuskes told about 20 industry journalists that day.
"This is a name that marries the tradition of what we do with what we create."
"It's who we've been, who we are and who we hope to be."
So we now work in the "AVIXA industry."
AV Industry News Takes Turn for the Worse
The very next day after AVIXA surprised the industry with its rebranding news, less optimistic news sprung from Harman Professional Solutions.
The sprawling organization, which was acquired by Samsung less than a year ago, revealed that it is in the midst of dramatic restructuring and 650 employees would lose their jobs.
Again, everybody in the industry was affected. It's safe to say we all know somebody at Harman — either directly or peripherally.
Although, most of us probably realized something would happen after the acquisition by Samsung, few expected 650 people to lost their jobs.
It was understandable to wonder if what happened at Harman will hit closer to home in the near future.
2017: The Year That Swallowed Up Smaller Integration Firms
The other big AV news story of 2017 was reported over and over again.
It was a year of prolific consolidation with news breaking seemingly every couple of weeks of an integration firm's acquisition.
Related: Answer 8 Acquisition Questions to Rate Your AV Mergers and Acquisitions (M&A) Knowledge
This was most illustrative on October 3 and October 4 when the industry learned about back-to-back blockbuster acquisitions.
AVI-SPL, the industry's largest firm which was already forecasting 2017 revenues at $720 million, acquired Sharp's Audio Visual, one of Canada's largest integration firms and unified communication and collaboration providers which is on track for $53 million in 2017.
That news broke hours after Diversified, the industry's second largest integration firm, announced its acquisition of Ashburn, Va.-based MCW.
Click Through All of the Major 2017 AV Industry News
So 2017 was a headline-heavy year. Let's take a look at some of the AV news that defined the integration industry.
Click here to view the whole slideshow, or view the highlights month-by-month: