3 Ways Control Rooms Are Evolving
More customers want control rooms, and integrators need to pull in more data more seamlessly and pull more systems together to meet the demand.
Leave a Comment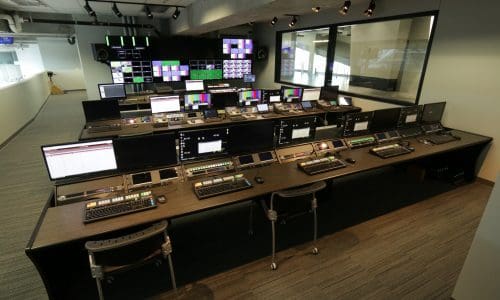 If you're an integration firm, you're in the command and control rooms business.
It didn't used to be that way. A few years ago, command and control room installations were only needed by select customers — government agencies and utilities, for example, and only certain integration firms were considered capable of supporting these mission-critical applications.
In 2017, however, things have changed. Customers across most verticals have some type of control room — small colleges, school departments, office buildings, stores, you name it.
An ever-present active-shooter and general disaster threat that has become a reality has necessitated more customers' security teams be ready to react—and that more integration firms be ready to provide the tools.
Meanwhile, there's simply more potential data available to analyze than ever before. Whether it be from a security standpoint or efficiency standpoint, command and control style rooms provide organizations with a venue in which to pull it all together.
That means that, although there are more opportunities for integration firms to deliver command and control rooms to customers, the stakes have been raised.
We asked three command and control room-focused professionals about how the market is evolving:
Era of the Good COP
"Demands are constantly changing in the world of command centers. We see the clients looking at new technology and asking us as the integrator to make it all work together. We have worked with our software engineers to create platforms that bring everything together into what we call a common operating picture (COP).
"There is so much technology on the market today and what the client wants is for it to all work seamlessly together. Creating this PSIM [physical security information management] environment is critical to make sure everything is available at a moment's notice." — Lee Mandel, Intralogic Solutions
Bring the Data
"With the proliferation of mobile technology, the ability to capture and disseminate real-time situational awareness has become the expectation.
The control room now serves as the centralized aggregation and distribution hub for all data as it pertains to the sustainment of critical assets. Leveraging mesh networks to allow for enterprise connectivity has become the norm, and software applications have taken the place of traditional audio and video connectivity technology." — Tyler Bonner, Diversified
No Interruptions Tolerated
"We've seen an increased demand for technologies and tools that allow customers to detect and act on outages, failures or any issue that compromises operations. With more appliances connecting to the network, it's important to be able to interact and display this information on the control room video wall easily and accurately.
"A key consideration when selecting control room equipment must be the quality and reliability of the components, as well as the level of support that will be provided by the vendor to front-line staff.
Read next: Here's How the Largest Cruise Ship on the Planet Controls Its Lighting
It's important to keep the following in mind when choosing solutions for control rooms:
"Is the equipment tested and proven to operate reliably and consistently over time in a 24/7 operation?"
"Are there built-in redundancy features to reduce down-time and performance interruptions?"
"How user-friendly is the equipment?"
"Does the architecture allow for fast response to failure correction?"
"What service and support can I expect from the manufacturer?"
"Is the system easily expandable?" — John Hallman, Christie
If you enjoyed this article and want to receive more valuable industry content like this, click here to sign up for our digital newsletters!