6 Ways the Large Venue Integration Market Is Evolving
The need to create personalized, interactive solutions for 60,000-plus attendees is just one way the large venue integration bar has been raised.
Leave a Comment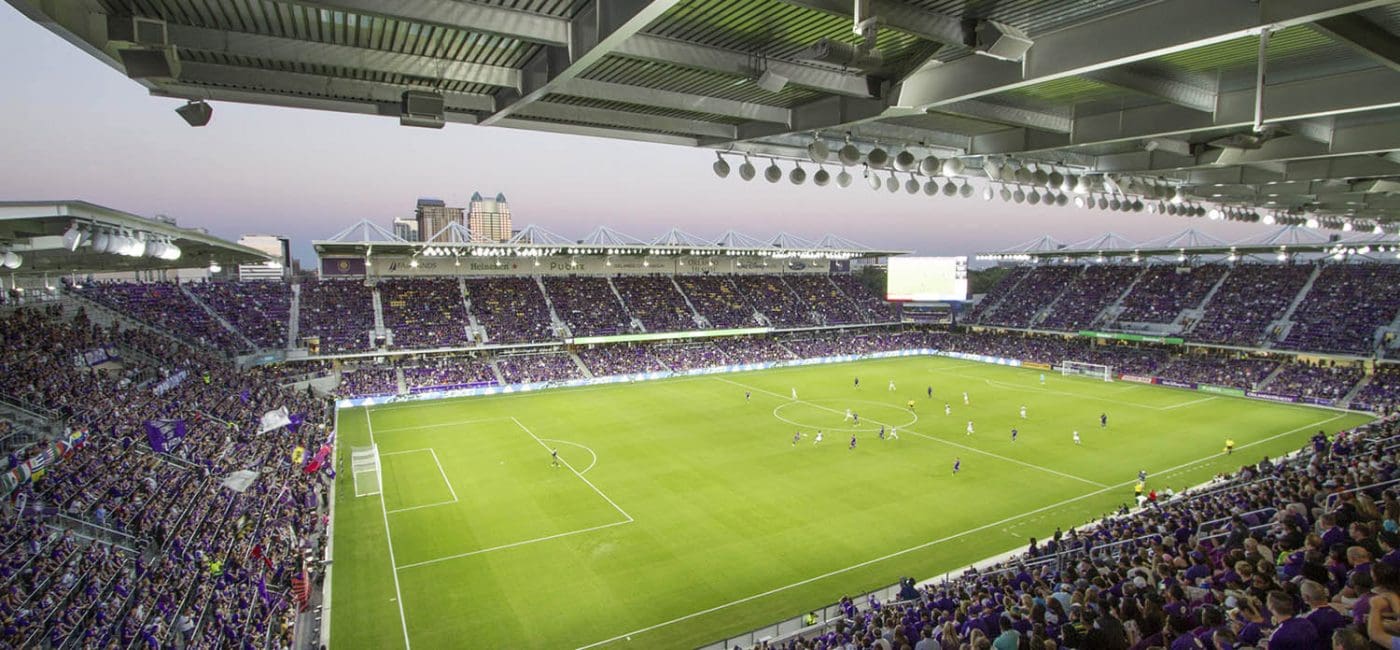 It seems like large venues, particularly sports stadiums, are always competing with one another.
No sooner than one team issues a press release about how theirs is the world's largest LED video board than another team is edging closer to one-upping them.
The irony is that those large venues aren't really competing with each other. They're competing with your phone and your comfortable home, both of which provide a great interactive game-watching experience. The manufacturers and integrators serving large venues have their work cut out for them. We asked for some insight on how the market is evolving.
Customers Demand Engagement
Large venues and their tenants/operators are going to need to find way to effectively deliver the second screen experience to attendees in a way that both adds to the live experience and engages them in additional content. This is happening on mobile devices and venue digital signage with both in-house content and external feeds from social media and broadcast providers. — Joshua Litwack, SunBriteTV
Demand for Personalization in Large Venues
One major push we are experiencing is the desire for technology to be interactive with the consumer. Traditional pre-programmed content can now coexist with interactive or reactive signage through the use of various technologies such as beacons, facial recognition, NFC, and WiFi scanning. These types of deployments can create a customized experience within a large venue, while enabling the property manager to collect measurable consumer data. — Chris Mascatello, ANC
Competing with Couches
With large format 4K ultra HD consumer TVs now costing less than $1,000 from your favorite big box stores, increased ticket prices, traffic/parking, weather, and high concession prices, large venues need to work smarter and harder to compete with the convenience of staying at home and watching the game in glorious ultra-high definition. Technology is used within venues to enhance fan experience and drive fan loyalty. Of course, this comes in many different forms, but for Ping HD, digital signage is the key driver; from digital menu boards to help drive increased per caps, reduce wait times by increasing order transaction times to get the fans back to their seats faster, in-seat ordering, wayfinding, interactive hall of fames, IPTV so the fans don't miss any action and social media for fan participation. – Kevin Goldsmith, PingHD
Scalability Outranks Size in Large Venues
We are seeing the size of the company providing AV technology is now less important to decision makers in large venues. Past success, scalability, and the flexibility to adapt to future needs is what counts more today. Large venues have been burned by inflexible, proprietary, difficult to upgrade, and expensive solutions.In addition, we are seeing large venues taking a more pragmatic approach to technology purchases, focusing more on total cost of ownership and how the solution will evolve over the next five or ten years. — Chris Scurto, ZeeVee
Avoid Costly Failures That Keep Your Project Management Team From Their Best Work With This Free Report
Video Bar Is Raised
Stadiums and sporting venues today are heavily reliant on a range of new technologies, with video playing a crucial part in providing a totally immersive fan experience. Access to live TV, news and sports channels everywhere from bars, restaurants and hospitality suites to connected hotels and conference facilities is now a fundamental expectation. To provide this level of immersion, stadiums are adopting sophisticated and reliable integrated IP video systems that can deliver content to any device instantly and reliably. Digital signage is also in greater demand to provide up to the minute visitor information, way finding and tailored advertising in different areas to keep visitors informed and safe, while maximizing revenues for the large venue. — Colin Farquhar, Exterity
…But It's Not Just about Video
The large venue market is now combining different technology applications across multiple locations throughout a building. Property owners and managers want featured technologies such as large format LED screens or LCD video walls to work in concert with small point-of-sale displays, special lighting features, digital menus and even suite/lobby televisions which opens up new entertainment and revenue driving opportunities. This is putting an emphasis on the back end technologies being deployed, such as comprehensive software and IPTV systems. — Chris Mascatello, ANC