Amazon Echo Frames Put Alexa Inside Your Eyeglasses–Exactly What Everyone Needs!
Amazon Echo Frames represent another example of our dependence on technology in every situation at all times. How much further can this possibly go?
Leave a Comment
If you thought it was annoying to see people walking toward you with their faces buried in their phones or wondered why people can't help but respond to texts when they're sitting around the table at a dinner with friends, you're going to absolutely hate Amazon Echo Frames.
Never fear, Alexa disciples! You'll never be without your digital assistant ever again, no matter where you go.
The Amazon Echo Frames work through four directional speakers built into each temple of the normal-looking glasses, "letting you talk to Alexa without the people around you hearing the responses," according to the announcement.
When paired with an Android smartphone (there's no iOS support at launch), the speakers and mics combo built into the Amazon Echo Frames will be able to perform functions like reading out notifications, playing music, making phone calls and turning smart lights on and off.
Amazon is also including what it calls a VIP Filter, which lets you customize the notifications from the contacts and the apps you care about most.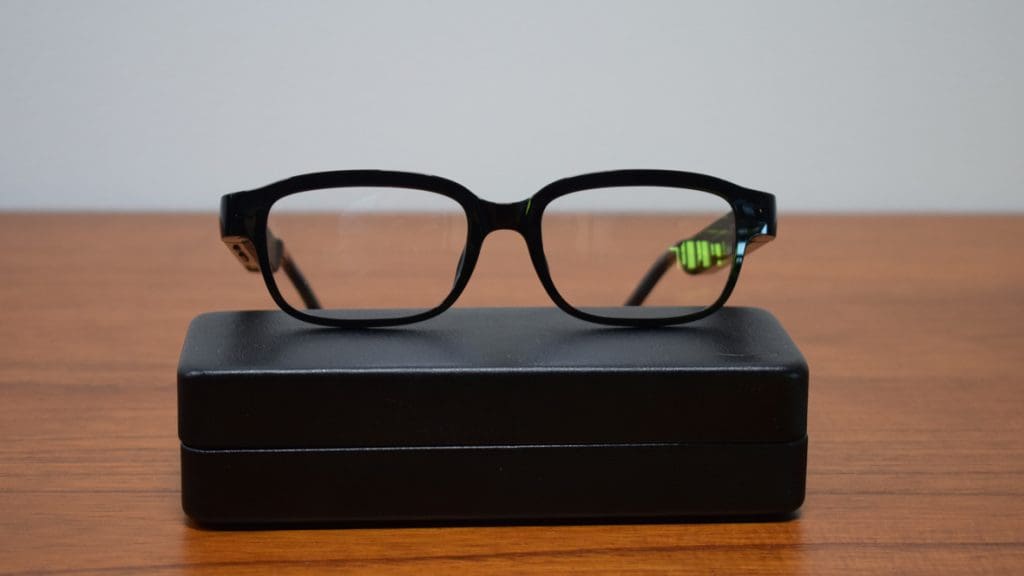 More Features of Amazon Echo Frames
The Amazon Echo Frames will also offer support for Google Assistant letting you double up on smart assistants to expands its uses letting you get directions and even schedule appointments.
There are no built-in cameras here—or a display fashioned into the lenses like North's smart glasses, Focals.
Amazon says you can visit most eyewear professionals to get a set of prescription lenses so the Amazon Echo Frames can replace your existing pair of specs.
The glasses themselves are made from carbon fiber and titanium. They're rated IPX4 for fending off sweat and are water- and splash-resistant.
Amazon Echo Frames "will be able to handle gesture controls from the touchpad for responding to messages and other notifications," just in case you were worried people weren't already spending too much time talking to and focused on their technology.
The Amazon Echo Frames will launch at an introductory price of be $179.99 before selling for $249.99 retail.
Of course Amazon Echo Frames aren't the first pair of smart glasses. Google famously started the trend with Google Glass. Bose unveiled its Frame audio AR sunglasses in 2018, while Huawei unveiled its Eyewear specs in March.
If you enjoyed this article and want to receive more valuable industry content like this, click here to sign up for our digital newsletters!