Atlanta Falcons, New England Patriots Leading NFL in Tech Savvy, Too
Super Bowl LI combatants, the New England Patriots and Atlanta Falcons, also boast ownership of cutting edge technology with a video board and more.
Leave a Comment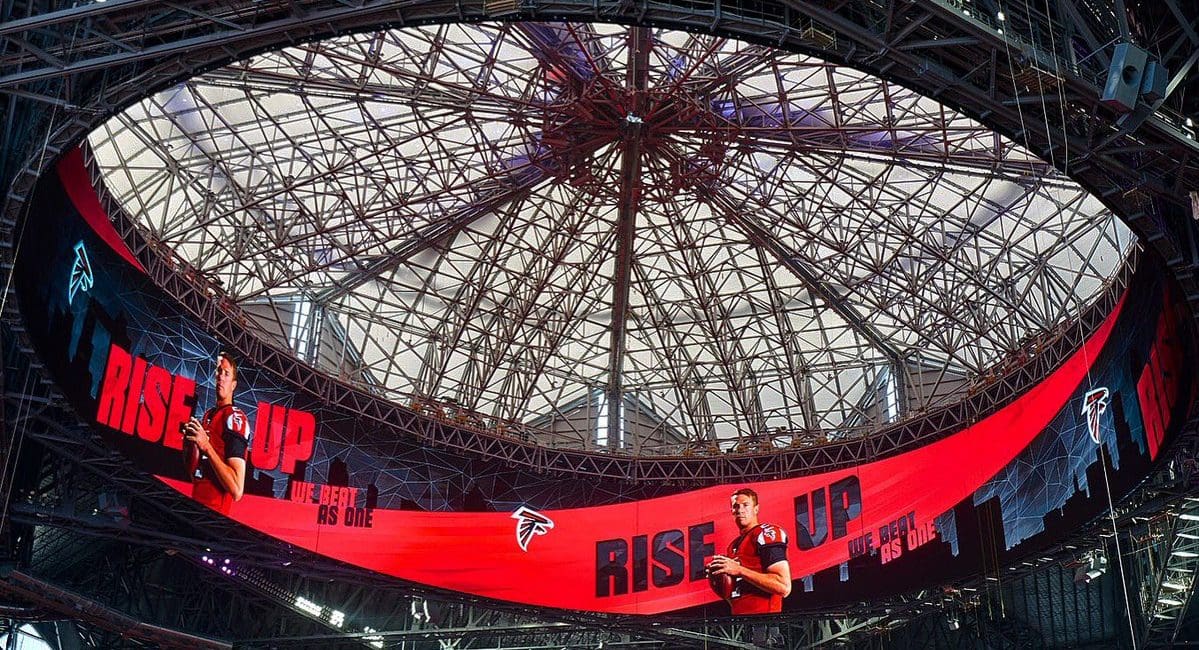 Photos & Slideshow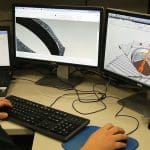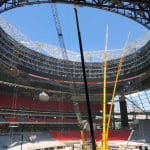 ---
Sure, the Atlanta Falcons were hoping the opening of the high-tech marvel that is their new home, Mercedes-Benz Stadium, would be punctuated with the players getting Super Bowl rings, but they'll have to settle for the most eye-popping video board in all of sports.
The Falcons, of course, blew a 28-3 lead to eventual Super Bowl LI champions, the New England Patriots, who became the first NFL team with in-stadium WiFi in 2012 and enhanced that network last year, with their fans setting a record during the AFC Championship against the Pittsburgh Steelers with 39,000 unique users of the network and a peak of 30,000 users. Fans exchanged about 5 terrabytes of data during that game, setting a record for any event.
So, as you can see, there's no true offseason for championship contenders and technology is becoming a huge part of the football experience, despite Patriots coach Bill Belichick's efforts to keep things a bit simpler.
"[Patriots president] Jonathan Kraft is always pushing us to be the on the cutting edge of whatever is next," Patriots COO Jim Nolan told attendees at the Extreme Networks Mobility Summit last month. The Patriots have 1,400 WiFi access points throughout Gillette Stadium.
Falcons' Halo Board
The Falcons certainly grabbed most of the headlines this offseason for their tech-forward approach to stadium building, highlighted by the halo-style video board that has a circumference of 62,000 square feet (58 feet tall by 1075 feet wide), making it "far and away the biggest video board in the NFL," and the largest in-stadium screen anywhere in the world, according to Daktronics senior project manager Tyler Jones.
The halo board is more than five stories tall and can show as many eight different TV feeds inside the halo. This wasn't Daktronics' first foray into halo-style displays, with an oval-shaped display called Oculus outside the Barclays Center in Brooklyn, but this was by far the most complex installation of its kind.
The halo video board is mounted to the fixed part of the retractable, movable roof of Mercedes-Benz Stadium, meaning it won't shift when the Falcons decide to open or close the roof depending on weather conditions. Even so, all the boards in the halo are outdoor-rated.
The display has two different radii, says Jones, and all cabinets within the halo have a curve to them. In total, the halo video board has 616 pieces and Daktronics had less than a month to install them all, meaning some periods of non-stop action as the deadline neared.
"Internally, a lot of people figured, 'no way,'" says Jones. "It's kind of unbelievable. It's something that's never been done before. But we had to make it a reality. This Is definitely going to raise the bar."
With that said, a halo board isn't for all teams. Jones notes it'd be almost impossible to put one in an open-air stadium without anywhere to mount it. The Los Angeles Rams have included a halo concept in plans for their new permanent stadium but haven't finalized the proposal yet, says Jones.
More Eye-Popping Tech for Falcons Fans
While the halo board is rightfully getting a lot of the attention in the Falcons' new nest, Jones is equally as proud of mega-column installations that provide what he calls "a window to the city" at the east end of the stadium.
The mega-column displays wrap around the primary support columns and actually measure larger than 17 other NFL teams' main video boards. Certainly, Jones is impressed with Daktronics' work on Mercedes-Benz Stadium, but he knows the company can't and won't get complacent because another team will want something even more spectacular.
"Every job presents its own challenges and that keeps you on your toes," he says. "As other teams get to see this, it's only going to push the boundaries for everyone else."
Falcons High-Tech Broadcast Center
CI's 2016 Integrator of the Year, Diversified, also played a major role in the creation of the most high-tech facility in sports, building an IP-based control room that is 4K-enabled, allows for high-frame rate video and a new graphics platform for that halo board.
"The way we're processing video here is completely unique," says Diversified president and COO Kevin Collins. "As we went through the design process, it became evident the halo board required unique products if it was going to get the results the Falcons wanted."
Project manager Mike Meglathery says Diversified was uniquely qualified to meet the Falcons' needs because "we're an engineering company first and foremost. The engineer in me said we had to go after this."
The undertaking was attractive to Diversified because it was large in scale and complex in nature, says Collins. The company is also drawn to projects that have short turnaround times, but this one only had certain periods when the schedule was compressed, he says.
"When we were engaged to do this project, the technology wasn't even invented to do what we wanted to do," says Meglathery. He worked with Diversified's manufacturer partners "to help them invent what we needed to do the job," he says.
Construction on the stadium lagged months behind and Diversified had to figure out the best way to combine "best of breed" technologies from a variety of manufacturers, even though that meant convincing them to allow their products to operate with others.
"Every vendor that got involved with this realized the opportunity to see those technologies working together," says Collins. "It's unique when you're doing a project that affects an entire industry."
And, while Diversified built an infrastructure that allows for 4K video throughout Mercedes-Benz Stadium, they saved the Falcons about $3 million by creating the production in 3GHD instead after showing them a similar setup at the home of the Jacksonville Jaguars and how little difference the average fan would see in it.
"The mission of this stadium is to be cutting-edge with everything," says Meglathery. "They put so much into every detail of this stadium."
Collins calls the control room "the biggest and most complex in sports globally," but says Falcons ownership will get a payback on its investment because the system is scalable and flexible and features a heavy upfront investment.
Read Next: 6 Ways the Large Venue Integration Market Is Evolving
"They've added immeasurably to the production value," he says.
And, because every good football stadium needs top-of-the-line audio distribution, the Falcons will feature a distributed Danley Jericho Horn and BC-218 subwoofer sound reinforcement system inside Mercedes-Benz Stadium.
Along for the Ride
Diversified engineers have been in Atlanta since the first week of April and will be there for all Falcons, Atlanta United and other events at Mercedes-Benz Stadium this year to help gameday staff get comfortable with the video board system, says Meglathery.
"I don't doubt we'll hit a hiccup or two," he says.
The first marquee matchup at Mercedes-Benz Stadium comes Sept. 2, when the Alabama Crimson Tide square off with the Florida State Seminoles in a matchup of college football powerhouses.
The Falcons host the Green Bay Packers Sept. 17 in their 2017 home opener.
The stadium welcomes the college football national championship to Atlanta in January 2018 and Super Bowl LIII to town in 2019. Learn more about Diversified here.