AtlasIED Opens Registration for Live Launch of New Pro Audio Platform
Attendees of the July 28 live stream will witness the introduction of the first in a series of products comprising AtlasIED's new pro audio platform.
Leave a Comment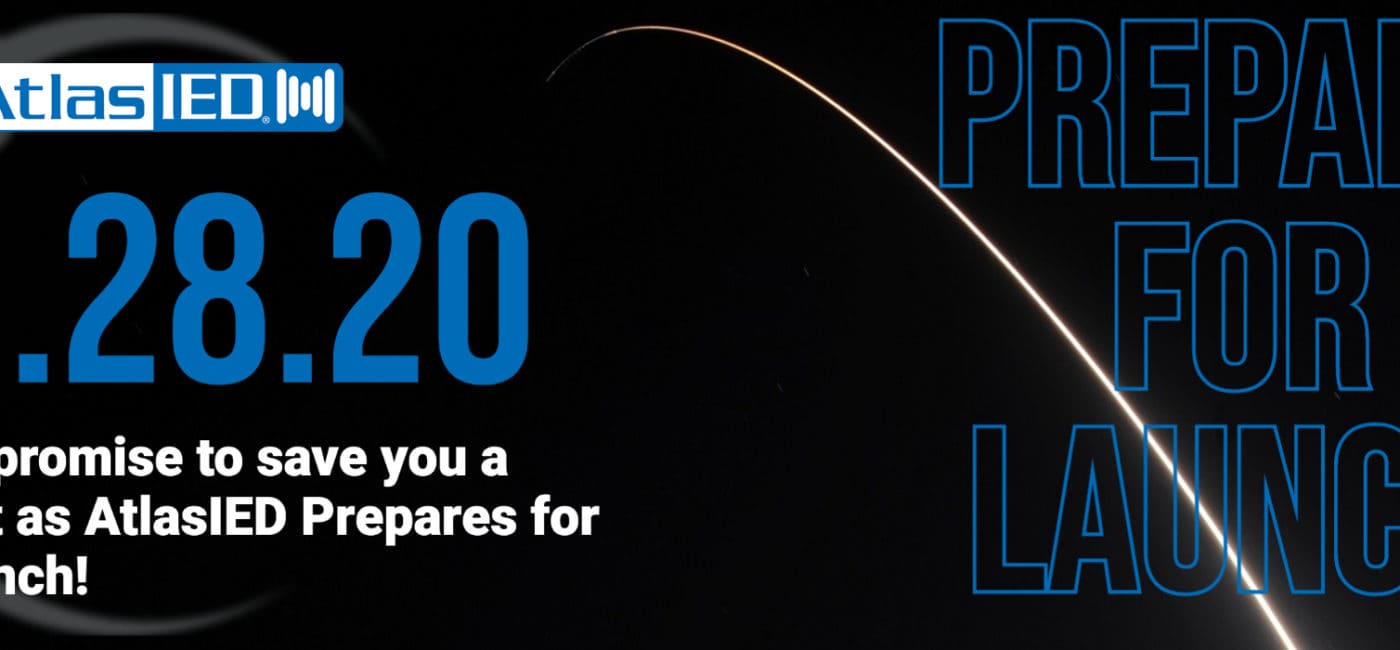 AtlasIED is offering the integration community the chance to witness the launch of its newest pro audio product live from the comfort and safety of their computers or mobile devices.
Streaming to registrants live, the 30-minute production will reveal a new technology platform and products to support it, all developed in-house by a specialized team of AtlasIED engineers, many hired specifically for this new endeavor.
The inaugural product has been in development for more than two years, with 480 man hours devoted to its design, engineering, and execution.
Initially planned to debut at InfoComm 2020, the team took advantage of the extra time available before launch "to include additional features that significantly enhance its performance," according to the AtlasIED announcement.
"This launch represents an important technological evolution for AtlasIED, so it only seemed fitting that we introduce our new platform to integrators in a unique setting where they can see and hear first-hand details about all the features and functionality built into the inaugural product and our plans for future roll-outs," said AtlasIED president John Ivey.
"We're incredibly excited to share with the world our vision for the future of audio and how our laser-focused development and engineering strategy ensures that the AtlasIED team will bring new, highly-beneficial, quality products to market for years to come," he said in the announcement.
More AtlasIED Innovation
In addition to attending the 30-minute live launch, guests of the July 28 event can register for smaller, more intimate live "virtual audio demo rooms" for additional details about the platform and product offerings.
Similar to the way AltasIED would have conducted its demo room at InfoComm 2020, the virtual demos will be manned by product managers three times a day for three days.
Attendees can register for the live-streamed product launch on July 28th at www.atlasied.com/specialevent/newproductlaunch and virtual demo rooms scheduled for July 29, 30 and 31 by visiting www.atlasied.com/SpecialEvent/NewProductDemoRoom.