Almo Pro A/V Flexes Audio Expertise Led By These Two Resident Audiophiles
With an emphasis on audio during the 2018 Almo E4 AV Tour and a new partner in Biamp, two Almo Pro A/V's business managers hammer home their audiophile cred.
Leave a Comment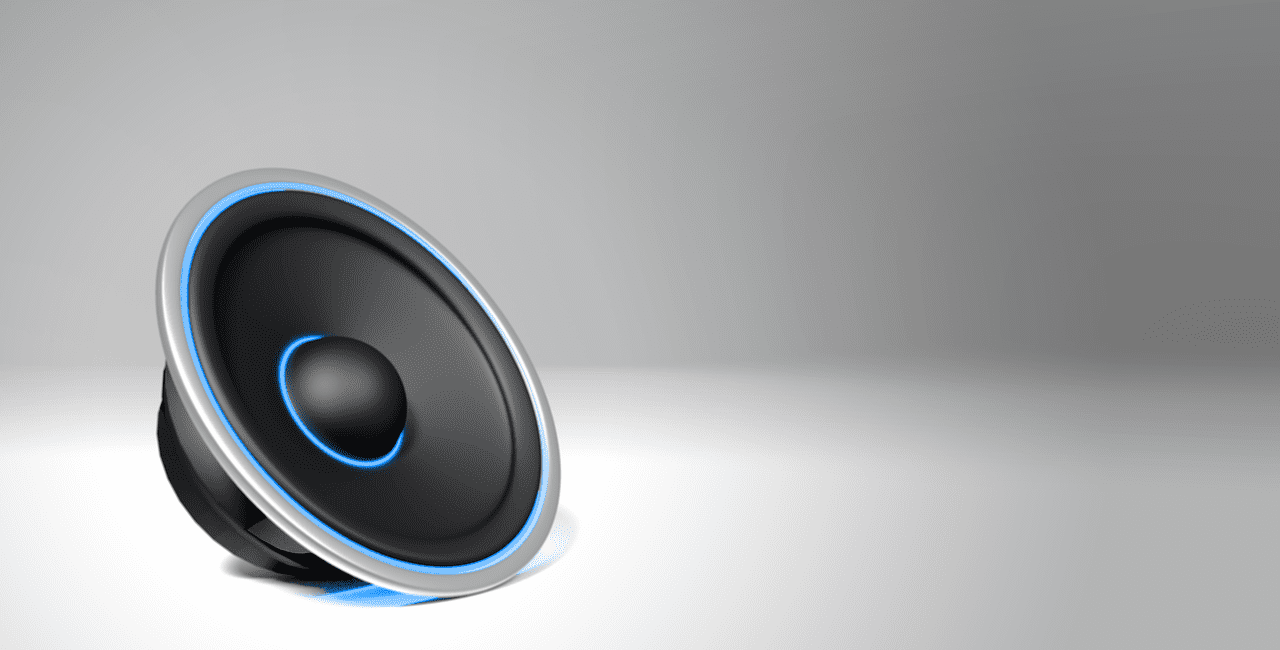 Even the folks at Almo Pro A/V will acknowledge that people often think of them as a distributor that specializes on the video side – displays, digital signage, video walls, video distribution. The "A" in Almo Pro A/V, however, does stand for "audio."
With the 2018 edition of Almo E4 AV Tour about to kick off there is a particular emphasis on audio. Almo Pro A/V recently became the first AV distributor to carry audio giant Biamp's solutions, specifically the popular Devio line, according to VP of marketing Melody Craigmyle.
"The Biamp relationship is very exciting," she says. "We're starting out with Devio in the U.S. [and] Latin America. We're going to have more products, because they saw that we had launched our global division at Infocomm this past year."
As demand for collaboration and audio solutions for huddle spaces has evolved, Biamp's Devio brand has gained momentum.
"We are selling so much collaboration hardware, like [Barco's] ClickShare, that it just made sense that we needed that small, huddle-space, plug-and-play audio solution to go in there as well," Craigmyle adds. "That's where Devio fits in, so it was perfect."
The thing is, though, that Almo Pro A/V prides itself on offering not just products but product category expertise to its dealers via its team of business managers. There are go-to digital signage experts, video display gurus, etc. The distributor realizes that it's less known for its audio expertise.
"I think our audio offerings are probably one of our best kept secrets," says Rob Ziv, director of business development.
"We have everything somebody would need to complete their system on the audio-side to go along with the video. We know that folks are not watching silent movies out there. In addition to having the offerings to be able to support all of the video through audio, we also have the in-house expertise to be able to support this as well."
Almo Pro A/V recently added to that audio support by bringing in Steve Alexander as new audio business development manager.
Alexander along with Ziv combine for some solid audiophile credibility. Both have rather unique audio backgrounds, and they agreed to talk audio with Commercial Integrator.
Alexander on how Nashville influenced his audio experience:
He studied at Belmont College (now Belmont University), which is located near Music Row.
So, in addition to going to school and working the typical college-waiter job, I went down to Music Row and started knocking on doors to see if I could just hang out and learn what I could learn. I managed to get a [job] making tape cassette copies for songwriters that would come down.

I worked for a small 24-track recording studio that was also a publishing house, because even though there's lots of other recording in Nashville, songwriting is really the butter on the bread in Nashville. It's a publisher-songwriting town.

So, I really got my start working in small 24-track studios doing full on publishing demos for folks. It's interesting, because the folks I got to work for both grew up in the industry. One partner was Steve Singleton; his father was Shelby Singleton who bought and brought Sun Records from Memphis back to Nashville and did a lot of work with Sun Records through the late 60s and early 70s.

His other two partners in crime were Del and Dane Bryant. Del just retired as president of BMI [Broadcast Music Inc.], the performance rights organization.
Ziv on percepton that he's a 'broadcast' guy:
As director of business development, Ziv certainly does provide broadcast expertise for Almo Pro A/V dealers, leveraging a unique background in that market [https://en.wikipedia.org/wiki/Ziv_Television_Programs], but there's more to broadcast than video.
The bulk of my background is more on the audio-side than the broadcast-side, surprisingly.

I actually started out doing studio design work back in the late 80s for a well-respected studio design firm in the Midwest. Then after becoming a big fish in a small pond, I moved to New York and started working for some major studios such as Power Station, Quad, and K.O. City Studios.

I was fortunate enough to be aligned with some major projects as they were going on. [At the recent Grammy Awards], it was great seeing a number of my old friends up on the stage still winning awards.

After working the studios in New York, I then went on to teach recording engineering. I was director of education for a recording school that also had programs in video, broadcast, electronics, and system integration.

I'd been fortunate enough to be able to continue teaching recording engineering as a guest lecturer at a number of schools and serving on the advisory boards for a number of schools, as well, when it comes to audio and recording engineering.
Alexander on continuing to dabble in recording after moving to Annapolis:
I had a studio for a good number of years. It was a nice little basement, 24-track recording studio using TASCAM and D838s all synced up together, but a funny thing happened. My wife and I had children and all of a sudden my cool little bachelor pad that was just enough room for me and my wife, when my twins came along, all of a sudden things got a little tight.

So, we moved and the recording studio did not make the move with me. I still kind of keep my finger in the pie and do a little bit of work around town with a couple of local studios here when I have the opportunity.

One of the nice things about Annapolis, for those who aren't familiar with the area, is that right across the bridge we have the Paul Reed's guitar factory on the other side of the Chesapeake Bay. It's about 15-minutes away from downtown Annapolis. I don't know if that pulls in folks, but Annapolis is blessed with an overabundance of really, really talented musicians. I don't even know if it's Annapolis. I think the D.C.-Baltimore area has got a lot of very talented folks here locally, and I've had the great opportunity to work with a good number of those in the Annapolis area when I was putting my studio together.

It was a lot of fun working on the local level with the folks. It's a little bit outside of the pressure of a major music market.
Ziv on Almo's audio resources:
I'd like people to know that when it comes to audio with Almo, there's more than meets the eye. We have a number of options that may not appear on our line card. We have resources in both Steve and myself and additional business development managers that are here to help our customers develop their business.

We're here to be able to roll up our sleeves, answer questions, assist with system design, and help you — our customers — put together the systems they need across a variety of situations and a variety of projects whether it is a basic conference room, a house of worship room, or perhaps a large auditorium or performance space.

We're certainly well-equipped both in skill and in equipment to be able to address those needs.
Alexander on emerging audio opportunities for integrators:
I think that the other big component reshaping the integration landscape is the whole unified communications concept, where audio and video are truly merging into just another piece of data on the network.

I also have a background in IT. I ran a great team of professional AV and video conferencing folks down at the World Bank in Washington, D.C.  I had an opportunity during my time there to really dig in and get a whole new level of understanding and appreciation for communications and being able to push audio across campus.

So, in addition to doing the traditional small huddle room, the auditorium, and the board room, we also have the capability to sit down and talk to folks about enterprise audio and audio across the campus.

Audio has changed. It's not hardwired XLR connectors anymore, of course you still have that, but the integrator of today has got to have a bit of a background in IT technology as well as audio and video because the convergence is here.

Anybody who is trying to ignore that is going to be on the short end of the integration stick, I fear.
Integrators can learn more about Almo Pro A/V's audio offerings during the 2018 Almo E4 AV Tour which kicks off in Washington, D.C. on March 6.