Concertgoers At Coachella and Stagecoach Heard Their Music Loud and Clear, Thanks to Focusrite RedNet
Providing the infrastructure behind the popular Coachella and Stagecoach music festival, Focusrite Rednet backbones recent live music events.
Leave a Comment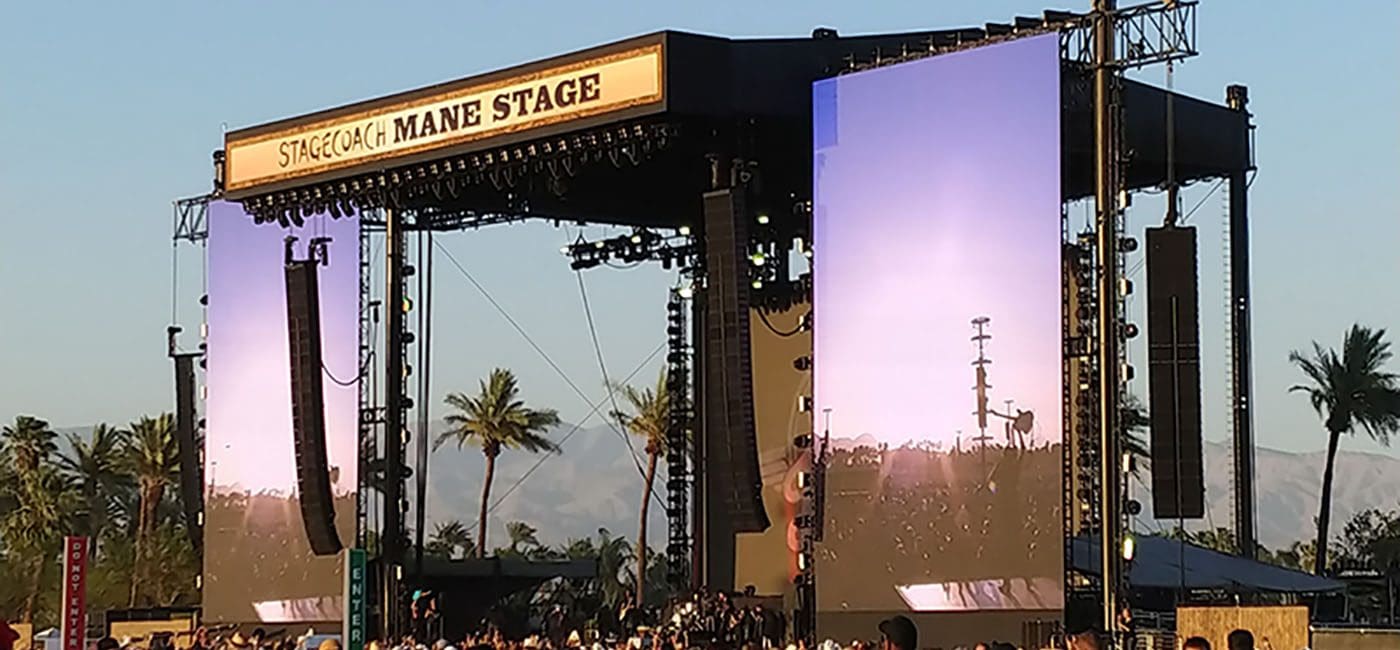 Delivering audio for more than a half million people to enjoy their favorite artists, Focusrite RedNet backboned the systems at Coachella and Stagecoach music festivals this spring.
A highlight of Focusrite's usage involved the unique manner in which Rat Sound implemented the RedNet MP8R eight-channel mic pre and A/D converters for each row of delay towers at both events.
Rat Sound's Approach to Focusrite Rednet
Rat Sound used 10 MP8R's to enable engineers to remotely change the positions of their measurement microphones and accurately gauge the sound pressure levels (SPLs) at each row of towers.
"We had to keep the SPL within the guidelines established for each festival, and usually that meant physically going out into the crowd with the microphones to measure the volume at each row, which was incredibly time consuming and exhausting," notes Bjarne Hemmingsen, audio systems engineer, Rat Sound.
"I had gotten pretty tired over the years of battling the crowd to get these measurements, so I looked at the MP8R and thought, 'wait a minute.'

"This was the first time we'd tried this, and it worked brilliantly, allowing us to adjust the mics as needed at each row of the delay towers, saving us time and a lot of effort. We've used RedNet at these and other shows, and they keep finding new ways to make our lives easier."
Focusrite says Coachella's main stage featured 15 delay towers with RedNet D16R 16-channel AES3 I/Os connected to L-Acoustics LA8 amplified controllers that were powered through the system's main matrix and QSC Q-SYS fiber network.
Related: Focusrite LED Video Walls and Dante Link Opry City Stage New York with Nashville
Twenty-seven Focusrite RedNet D16R units were used on the main stage at Stagecoach for the same functions as their use at Coachella.
In addition, both festivals utilized a RedNet D16R and a RedNet A16R 16-channel analog I/O interface in their respective front of house (FOH) positions.
Focusrite notes the use of these components allowed performers and their FOH engineers to use their preferred consoles to mix during performances.
Learn more here