Harman PA System Helps Students in Every Corner of the Blackwell School
JBL Eon One Pro Harman PA system is simple enough for students to operate, professional enough to top-notch school performances.
Leave a Comment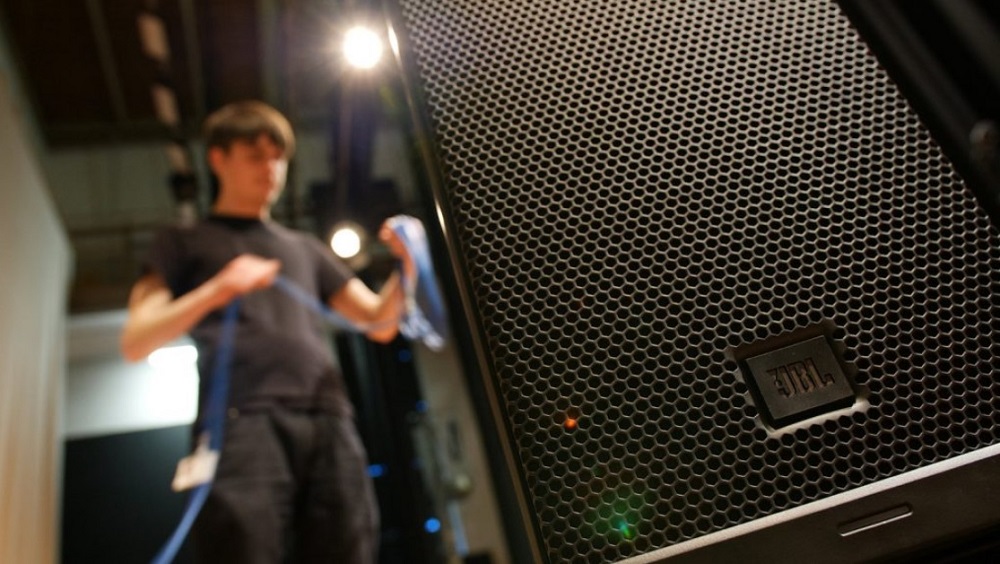 When a school is known for its performing arts program, you better believe that having high-quality AV available to the students is important. Blackwell School in England recently beefed up its tech acumen by purchasing a JBL Eon One Pro battery-powered portable Harman PA system.
Diverse Applications
Throughout the school year, students at Backwell School stage plays, concerts and musicals. They also participate in many clubs and events both during and after regular school hours.
With an enrollment of 1,700 students, the administration at Blackwell School knew the system would get a lot of use throughout the campus, in a variety of ways, in both large and small venues, which made the system's portability, versatility, and simplicity of setup particularly appealing.
Because the Eon One Pro is battery-powered students world even be able to use the system even in spaces without a power outlet. The system is able to provide six hours of playback at full volume on a single charge.
Plus, the entire system can be broken down into one piece for storage or transportation and easily carried with one hand. Students would be able to pack up and move the system to a completely different part of campus with no hassle.

Add these features to the Eon One Pro's ability to achieve professional sounding audio, and it was easy to see that the system would be a great investment for the education of the student body.
"Sound quality makes a huge difference to our drama performances, music performances, public speaking, and other events, so it's really important that we have a quality audio solution like the JBL Eon One Pro," says Jon Nunes, headteacher of Backwell School.
Related: Listen Up! These 12 Pro Audio Products from InfoComm 2018 Will Perk Your Customer's Ears
No matter where the event happens to be held or where visitors happen to be seated, the Eon One Pro optimizes sound dispersion so the audience can hear the performance from all angles—even from behind.
Fast Learning Curve
Given the wide variety of events for which the Harman PA system would be used, its built-in 7-channel mixer with an intuitive interface makes it easy for students to quickly set up and start rehearsing.
For example, for the school's ensemble groups, the instrumentalists can set up their equipment while the vocalists set up the JBL Eon One Pro and dial in a vocal mix using the on-board EQ and reverb.
"In the limited time we have to practice we want to maximize our rehearsal time," says Alex Pearson, support technician of Backwell School.
"The biggest benefit of using the JBL Eon One Pro is that the students can set it up themselves. The whole system is plug-and-play, students know exactly what everything does and how to set it up. Now, in addition to music, they're also learning about sound engineering."
Teacher's Pet
The staff at Backwell School also appreciates having such a simple, powerful, and versatile Harman PA system on hand.
"We can just pick up the Eon One Pro, take it down the hall, plug in a few microphones, and we're ready to go," says Drew Salida, music teacher at Backwell School.
From musicals to school presentations, attended by both large and small audiences, in classrooms, auditoriums and even on the lawn, the JBL Harman Eon One Pro provides the students and staff with an audio solution that's easy to set up and enjoy.
Learn more about the Harman PA system here