Hair Care Trainees Learn from Paul Mitchell Himself Thanks to MGKH and AVAD
Broadcast technology from AVAD — installed by My Guys Know How (MGKH) — allowed hair care trainees at Professional Salon Concepts to learn from the best
Leave a Comment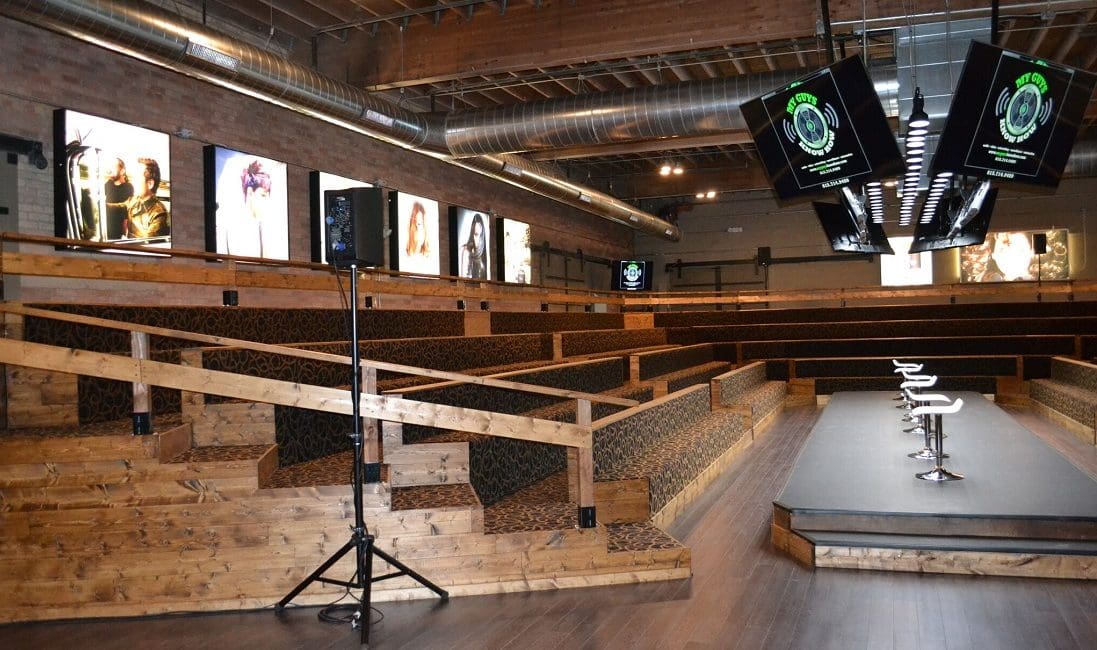 My Guys Know How (MGKH) is a custom installation team with an apt name — at least, according to one of their latest customers.
Professional Salon Concepts, a distributor for Paul Mitchell haircare company in Chicago, needed a sophisticated broadcast TV system for their stylist training program with 300 nationwide participants.
It's not every day that a haircare distributor needs a TV studio… but Professional Salon Concepts needed a feed to allow students to learn from master stylist Paul Mitchell himself.
Collaborating: The Biggest Challenge (Initially)
Following a needs assessment, the System Design team at AVAD worked closely with MGKH to develop an efficient design and installation plan for the school's 16,000-square-foot facility in downtown Chicago.
This project proved challenging as it was the first time MGKH allowed anyone to take the reins and design one of their projects, according to the company.
"AVAD's System Design team makes my job so much easier. Bottom line: We're partners and invested in each other's success," says AVAD dealer and MGKH founder and president, Bryan Talkie.
"It was scary to let go of the design piece but, as expected, AVAD was a completely trustworthy partner, which made the project easier and, honestly, more fun."
Related: Better Acoustic Design Isn't Just for Recording Studios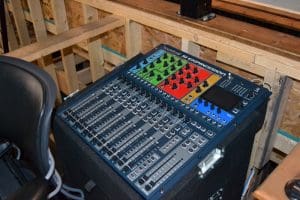 The Tech Specs
Here's what the 16,000 feet of space was filled with:
Harman Professional Solutions BSS BLU-100 for speaker processing, routing and scene control
Crown DCI amplifiers
JBL AE series speakers
Soundcraft SI Expression series digital console
According to My Guys Know How, they chose DCI amplifiers because they integrate with the BLU-100 over a BLU Link bus, as well as their RMS limiting capabilities.
For a simple user interface, MGKH created a custom panel with an RTI iPad App to control a few of the AKG wireless mics and sources.
Driving FOH for larger events is a Soundcraft SI Expression series digital console. The client said they liked the fact that they could use the VISI remote app in conjunction with the Expression for mixing.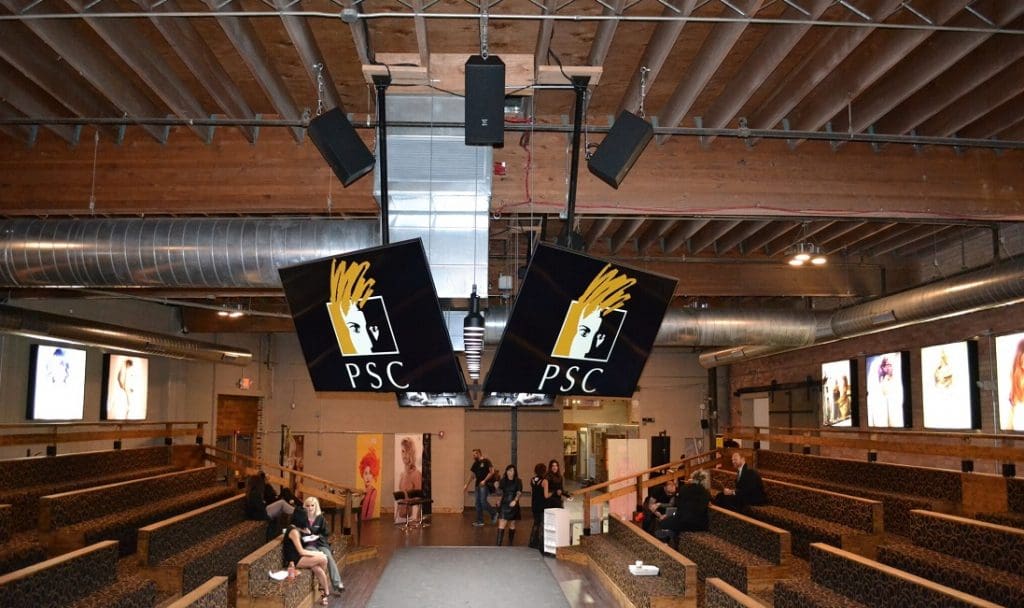 Audio Flexibility Requirements
The Paul Mitchell project had some unique audio requirements where flexibility was key, according to My Guys Know How.
The client wanted a FOH digital mixer for larger events, but also wanted a simple user interface for smaller events where only a couple microphones with volume control were required.
MGKH achieved this by with the lineup of Harman Professional Solutions.
Impact on Professional Salon Concepts
Phillip Parrish, Manager of Pro AV for AVAD, says "Bryan nailed it when he said we're invested in each other's' success because AVAD is wholly committed to the success of our dealers. AVAD also helped modify the on-site system, remotely programming elements to address technical challenges and maximize performance."
The AVAD collaboration has also paved the way for some new prospects for MGKH.
"I took a chance, entrusting my system design to someone else–a monumental turning point for me," Talkie said. "But now I feel like I can confidently quote other jobs this way. We already are talking to other Paul Mitchell sites around the country and we've had the chance to bid, win and install other projects designed by AVAD."