Shure Launches Shure Audio Institute Integrated Systems Certification Program
New Shure Audio Institute offering helps Shure customers learn better ways to install and use the products in all sorts of applications around the world.
Leave a Comment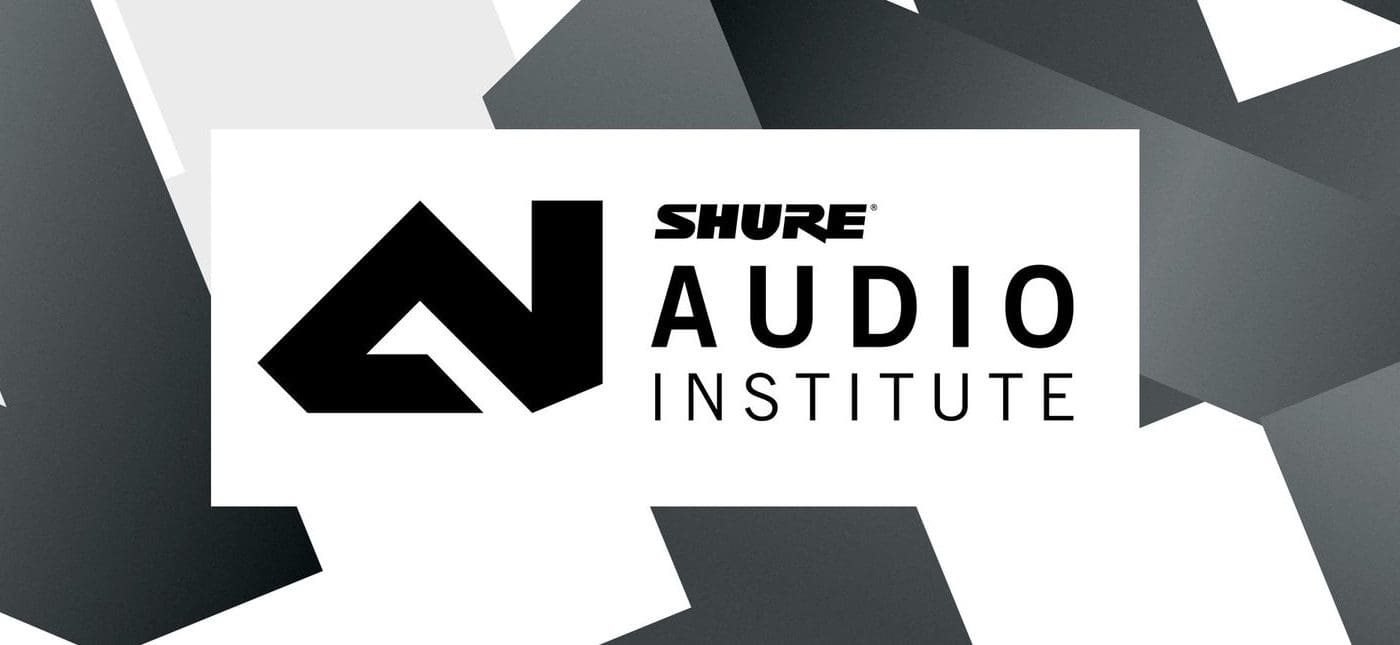 Shure has launched of the Shure Audio Institute (SAI) integrated systems certification program, an initiative that company officials say "will ensure that customers are equipped with a solid understanding of general audio topics, plus the practical skillsets required to navigate this rapidly evolving sector."
The free program is aimed at new and existing Shure customers and is open to anyone looking to gain sales and technical knowledge in Shure products and solutions.
The Shure Audio Institute program "supports the implementation of Shure products globally through training, education, and certification," according to the company announcement.
It also "ensures that Shure distribution centers and channel partners have the up-to-date knowledge required to buy, resell and technically support Shure products in the integrated systems market, elevating capabilities and the confidence of end users."
Shure Audio Institute courses are now available and can be accessed via local Shure websites. Online courses are currently available in English; all courses will be adapted for multilingual use in the near future.
Shure Audio Institute Part of Effort to Educate
In related news, Shure also continues to invest in audio education with the launch of a new training facility in its U.K. offices at The I.O Centre in Waltham Abbey.
The Shure UK office "covers all aspects of audio education for industry professionals in a specially designed contemporary space for collaborative teaching and conferencing," according to the company announcement.
High-end equipment is fitted throughout, including Shure Microflex Advance MXA910 ceiling microphone arrays, IntelliMix P300 audio conferencing processors and ANIUSB-MATRIX for use in video conferencing applications, with a third-party DSP platform for voice lift.
Shure Audio Institute has adopted a bring-your-own-device (BYOD) approach where students can arrive at the space and simply plug in their laptops via USB, granting them immediate access to the AV system in the room.
Shure UK is offering places to pro audio and AV professionals on a variety of seminar and workshop-based educational courses, run throughout the year.
"The primary purpose of our training is to help the technicians using our systems set them up correctly and to ensure end users are getting the best possible experience from the equipment they've invested in," said Andrew Francis, manager of applications at Shure UK, said in the company press release.
"We welcome any visitors to come in and talk to us about our technology. We can now deliver the best possible training and technical support to all our customers, as well as designing and building a unique space to be able to demonstrate how end users can create their own workspaces and use the technology within them effectively," he said.