Audio-Technica Distributing RF Venue Wireless System Accessories in North America
RF Venue patented antennas, RF signal distribution systems, and spectrum analysis tools are now available to Audio-Technica dealers.
Leave a Comment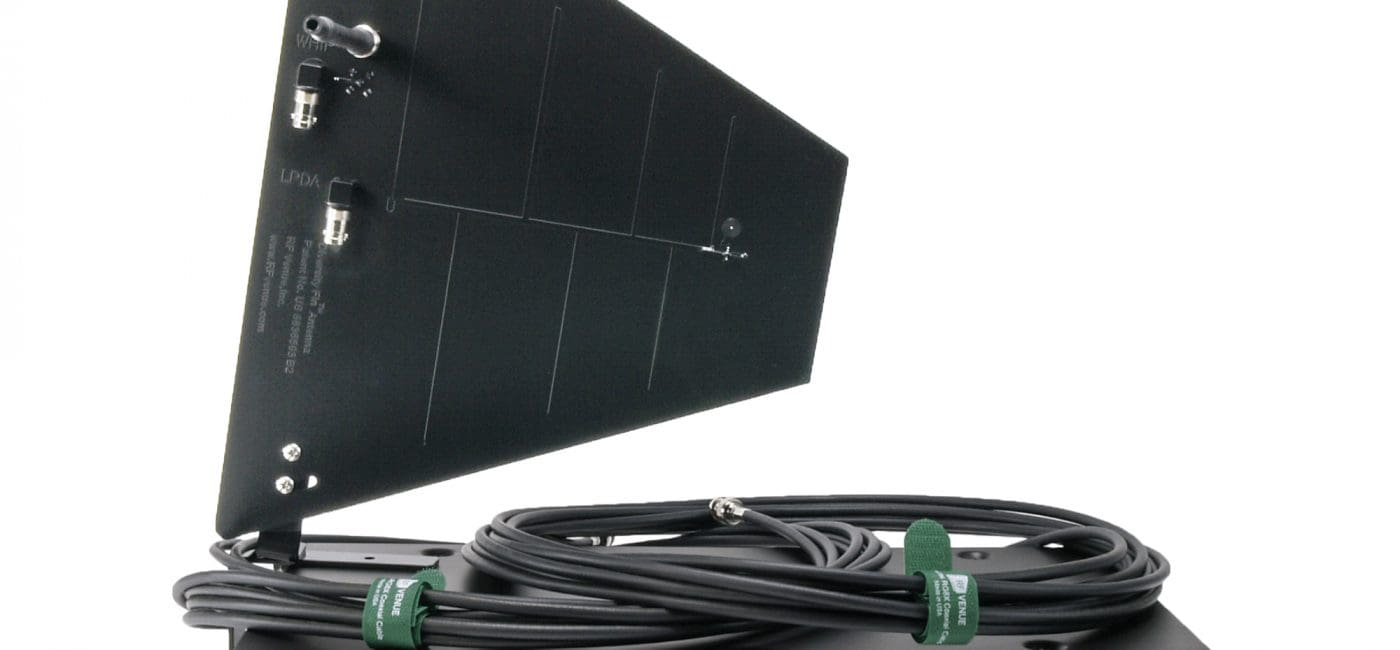 Audio-Technica has entered into an agreement with RF Venue that allows RF Venue's patented antennas, RF signal distribution systems and spectrum analysis tools to be available to Audio-Technica dealers in North America.
As part of this agreement, RF Venue's Diversity Fin Antenna and DISTRO4 antenna distributor will become the primary accessories offered for Audio-Technica's 3000 and 5000 series wireless systems.
All products will retain the RF Venue brand and current RF Venue dealers can continue to source products from RF Venue directly.
"We are excited to bring RF Venue products directly to Audio-Technica customers in North America," said RF Venue president Chris Regan in the joint announcement.
"The Diversity Fin antenna, DISTRO4, and other RF accessories are the perfect match for the new 3000 and 5000 series wireless microphone systems from Audio-Technica.
"This agreement allows us to service and grow our existing authorized Audio-Technica dealers as well as introduce RF Venue products to Audio-Technica customers," he says.
"RF Venue's accessories complement Audio-Technica's wireless systems very well," said Audio-Technica U.S. president and CEO Phil Cajka. "The growth of their product line aligns with our current and future products, and we look forward to this mutual beneficial agreement."
Recent Audio-Technica Products
Audio-Technica recently introduced four new microphone-headphone bundles catered to content creators, including podcasters, videographers, live-streamers, YouTubers and beyond.
These bundles "provide turnkey microphone/headphone solutions for all aspects of content creation," according to the Audio-Technica press release.
Two bundles feature USB outputs to directly connect with computers, while two feature XLR outputs for more flexibility to connect with professional mixers or digital interfaces.
All Audio-Technica bundles feature a microphone with mount, ATH-M20x professional monitor headphones and a new custom boom arm with desk mount. The boom arms are pre-threaded with the appropriate USB or XLR microphone cable compatible with the included microphone.
"All four of these bundles offer a high level of value, with microphone models that have proven to be a hit with all manner of content creators in recent years," says Gary Boss, Audio-Technica marketing director for professional markets, in the company press release.