Listen Technologies to Create Inclusive Guest Experiences Everywhere with Disney MagicALL
Disney MagicALL promotes inclusion and accessibility and provides synchronized experiences for all guests at Disney parks and elsewhere.
Leave a Comment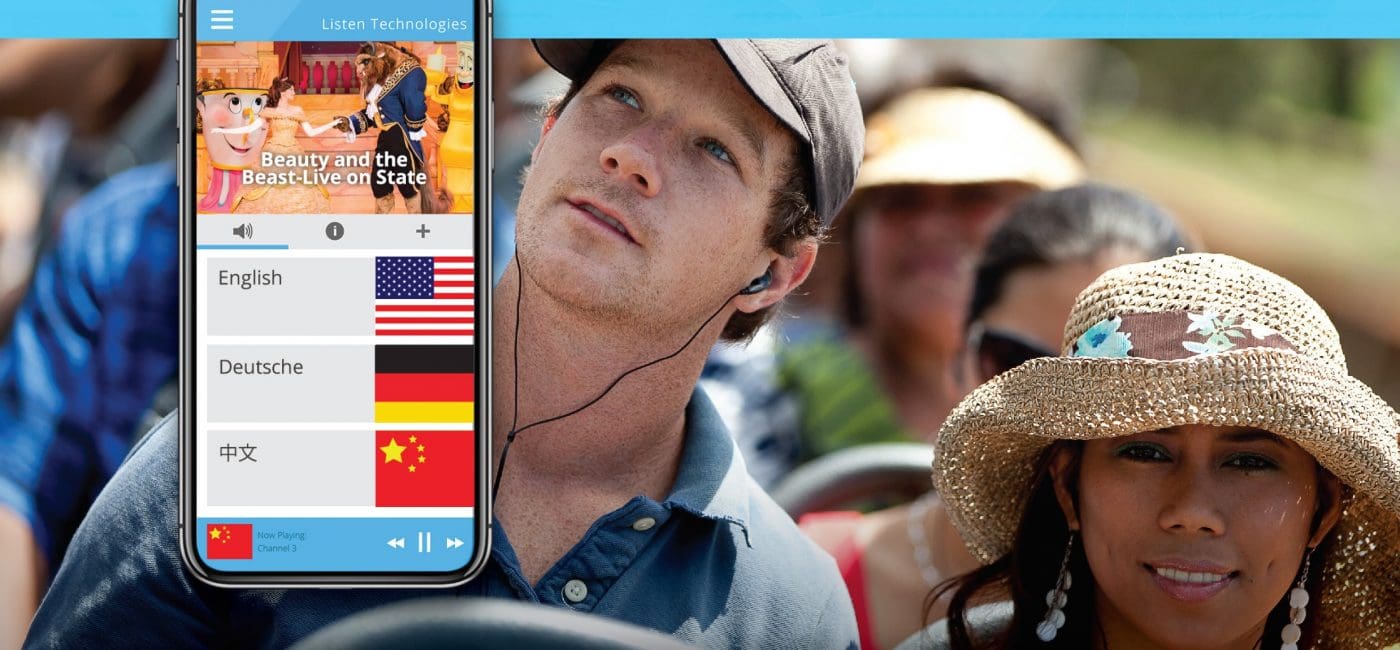 Listen Technologies is collaborating with Disney Parks, Experiences and Products to develop "advanced technology that provides a more inclusive experience for guests," according to a company announcement this week.
Listen Technologies will develop assistive technologies and tour solutions utilizing the Disney MagicALL suite of Disney SyncLink Technologies.
MagicALL is an accessibility platform featuring a suite of proprietary technologies, intellectual property and patents that enable all guests to experience the magic of Disney, according to the Listen Technologies announcement.
MagicALL is for guests with hearing loss, who are deaf or blind, or guests who speak a different language. Disney licenses MagicALL to other organizations so they can use this technology to enable magical guest experiences everywhere.
In collaboration with Disney, Listen Technologies solutions "will pave the way to bring products to market that dramatically improve experiences and increase inclusion for users whether they are in a theme park, a performing arts center, on a tour or other destination," the announcement says.
The Power of Disney MagicALL
In 2018, Listen Technologies entered into a technology agreement with Walt Disney Parks and Resorts to use Disney SyncLink, a synchronization technology that delivers customized content and information.
Together, the technology and solutions "will deliver the right information at the right time and place to the right person, seamlessly," according to the Listen Technologies announcement.
"Imagine entering an immersive ride, exhibit or performance and being able to listen in real-time to synchronized audio in your native language or hear clearly despite having hearing loss," said Listen Technologies president Maile Keone in the company announcement.
"Disney and Listen Technologies are making this possible. Our solutions, combined with Disney's SyncLink Technology, will provide inclusive experiences for guests with hearing, visual or translation needs," she said.
"Disney is synonymous with delivering magical experiences to guests so Listen Technologies is thrilled to team with Disney on its MagicALL initiative and bring greater accessibility, inclusion and engagement to all people," said Listen Technologies CEO Russ Gentner.
Listen Technologies will extend the inclusive, Disney MagicALL experience to concert halls, museums, houses of worship, stadiums, walking tours, and more, providing the technology to allow all types of venues to offer immersive experiences.
"We have a commitment to share our accessibility know-how and technology with companies around the world to help enhance experiences for everyone," said Greg Hale, chief safety officer and VP for Disney Parks, Experiences and Products, in the announcement.
"We are pleased to license Disney SyncLink Technology to Listen Technologies to further develop seamless synchronized Disney MagicALL experiences for guests with hearing, visual or language needs," he said.