MontBleu Resort Casino & Spa Delivers World-Class Guest Experiences
XXXX Audio Systems selects JBL loudspeakers, Crown amplifiers and BSS processors and controllers for facility-wide networked audio.
Leave a Comment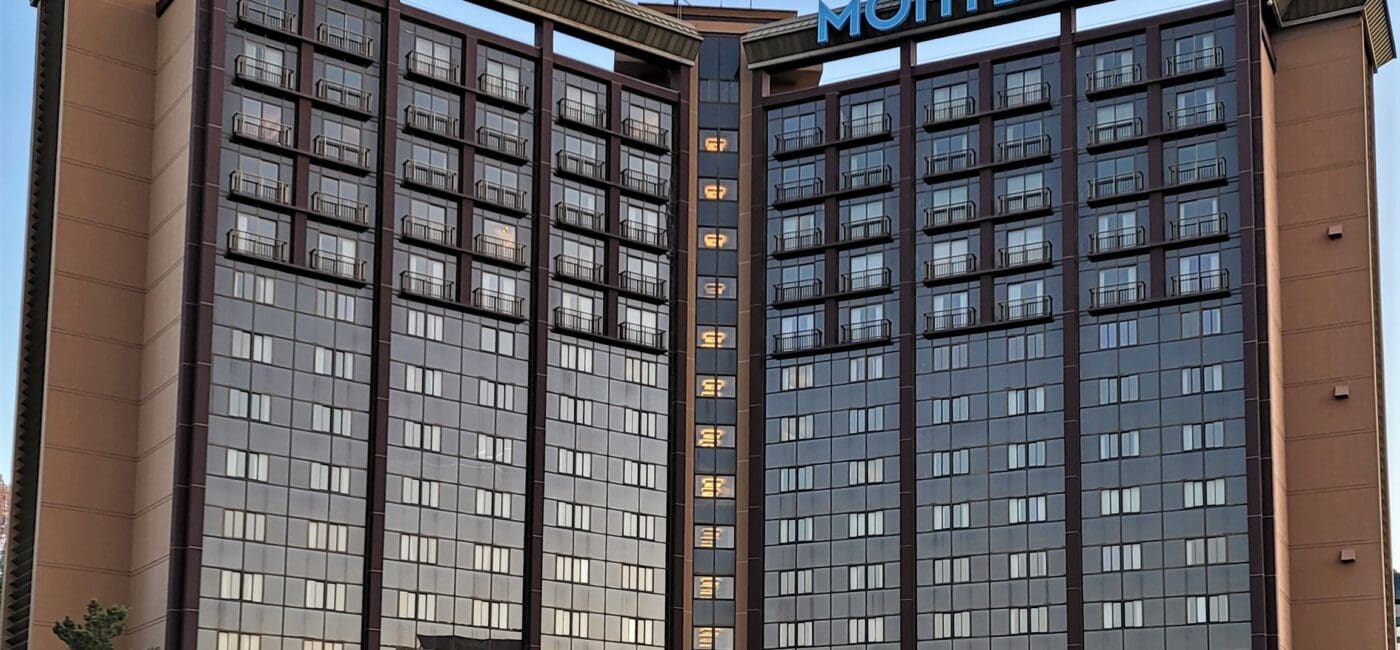 XXXX Audio Systems recently outfitted MontBleu Resort Casino & Spa with a HARMAN networked audio system to ensure world-class guest experiences.
MontBleu Resort Casino & Spa is a casino hotel in Stateline, Nevada, owned by Bally's Corporation. Originally constructed in 1978 and known as Caesars Tahoe until 2006, MontBleu includes a 48,456 square-foot casino and 438-room hotel along with multiple restaurants and shops.
In order to ensure "world-class guest experiences with top-notch sound quality" throughout all areas of the casino, MontBleu needed to upgrade its aging audio system.
Related: Meyer Sound Elevates Rooftop Dining at Waldorf Astoria Beverly Hills
MontBleu hired XXXX Audio Systems to replace its existing sound system with a HARMAN networked audio system consisting of JBL Professional, Crown and BSS solutions.
"Our overall goal was to create a vibrant sound experience for our guests from the minute they arrive to the time they're playing their favorite slot machine or table game," said Marimille Dacia, director of marketing, for entertainment and retail at MontBleu Resort Casino & Spa.
"The sound quality provided by the new HARMAN system is outstanding. The difference between it and the previous system is night and day. I noticed the drastic improvement immediately. The new system is also very user-friendly—you don't have to be an audio professional to make adjustments," said Dacia.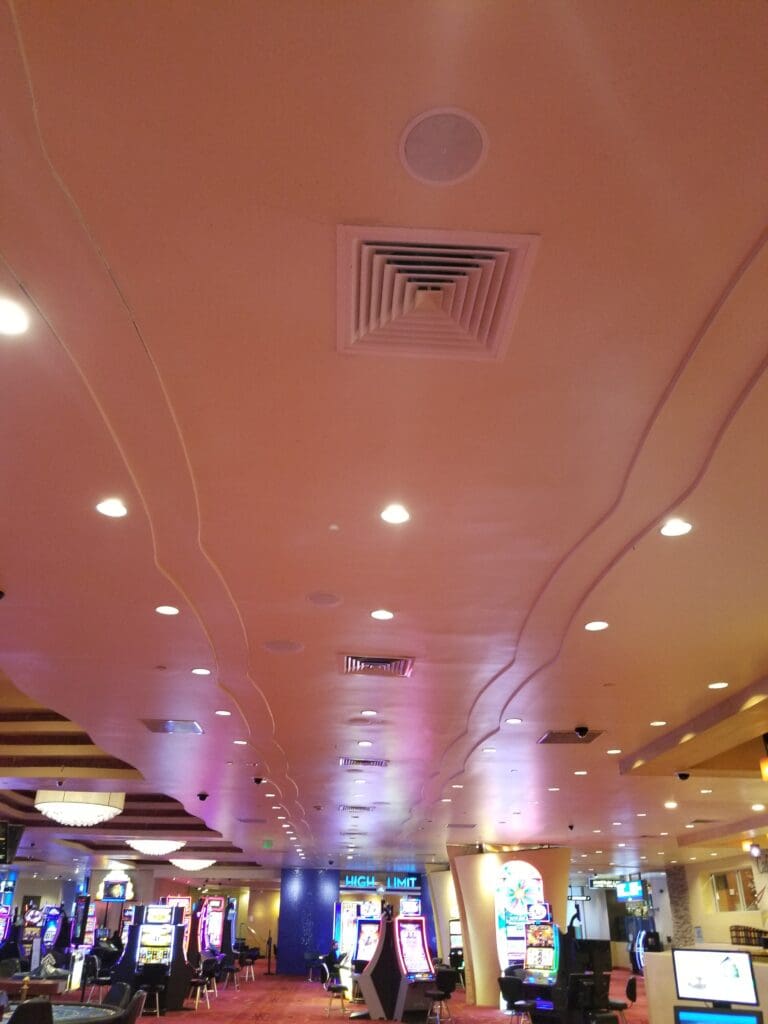 Inside the MontBleu Resort Casino Installation
XXXX Audio installed 212 JBL Professional loudspeakers throughout the facility, including JBL Control 45C/T ceiling-tile loudspeakers and Control 40CS/T in-ceiling subwoofers for the casino's main floor.
"After installation, I walked the floor to check the audio coverage, and I was amazed that there were absolutely no hot spots or dead spots," said Carl Sagen, lead technician at XXXX Audio Systems. "Usually, when you walk directly under a speaker, you can hear a difference in volume and clarity.
"Everything was so smooth. I could walk around the room and everything sounded balanced. It was a considerable upgrade from the previous system," he said.
In addition to the JBL speakers on the main casino floor, XXXX Audio installed JBL Control 26-DT ceiling loudspeakers to deliver clear audio to the valet area. The team powered all speakers with Crown CDi DriveCore 4|600BL amplifiers, which feature built-in network control and advanced DSP for speaker zoning.
XXXX Audio selected BSS Soundweb London processors for networking the amplifiers and giving staff control over all casino speakers. The team installed BSS BLU-160 signal processors as the central network platform, which is fully configurable through HiQnet Audio Architect software.
For system control, XXXX Audio installed BSS BLU-10 and EC-4BV controllers, which give the casino pit bosses the ability to make adjustments to the levels of music and wireless microphones, as well as reconfiguring the speaker zones when hosting special events.
"We replaced all the speakers on the casino floor, but we didn't replace the speakers in some of the shops and restaurants," said Sagen. "Even the old speakers in those areas sound so much better now. Users love how easy it is to control the new system; they can make any adjustments they need without having a lot of audio knowledge."
If you enjoyed this article and want to receive more valuable industry content like this, click here to sign up for our digital newsletters!