NewTek NDI Protocol Broadens the Appeal of AV over IP
The NewTek NDI protocol is an AV over IP solution that scales to its environment to provide users with a cost-effective means of distributing AV content.
Leave a Comment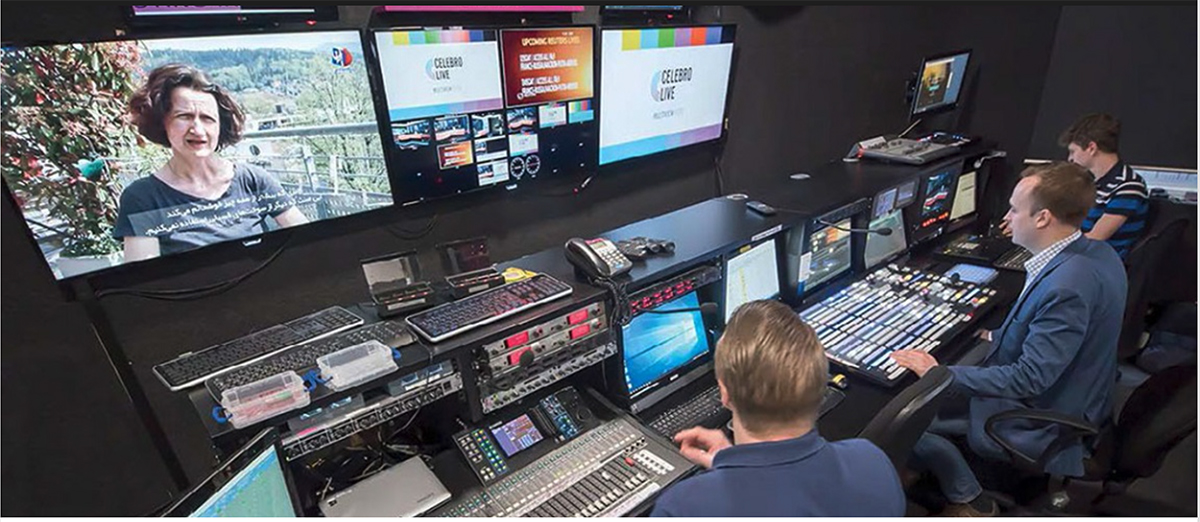 Transitioning a company between markets is easier said than done. NewTek, a developer of AV distributing products, is making that transition look easy with the new NDI AV over IP platform.
NewTek NDI (Network Device Interface) is an approximately decade-old IP technology that was publicly released in 2015.
Initially, it was developed as a means to facilitate the transmission of data-intensive video content to meet NewTek's own product needs, but the company realized the platform had a larger potential.
Aiding to the adoption of NDI, the platform is scalable and — perhaps more importantly for adopters — capable of running on 1G network, which makes its affordable for manufacturers and end users.
At the upcoming InfoComm 2019 in Orlando June 8-14, booth number 1925, NewTek will show how its NDI platform fits into the professional AV market.
NewTek NDI is Network Friendly
Aside from the obvious goals of reliability, system flexibility and long-term viability, a top priority for NewTek with its NDI platform was to make it available to large groups of users.
The only way that NewTek could accomplish the platform's adoption goals was to design it to run on a variety of networks. Brian Olson, vice president of product management, NewTek, says when the company was developing NDI one of its development goals was to make sure it could run on existing networks.
"It's a point of entry, we didn't want customers to have to rebuild networks. You can get robust performance without dropping frames," states Olson.
"Because it is backwards compatible in software, we can make improvements. We also use 16-bit per pixel calculations to ensure data quality. There are also other benefits such as every source is a destination; everything sees one another; NDI supports alpha channel, and for developers, there is customizable metadata."
Olson says that when looking at the professional AV market and the networks that most of the clientele of professional integrators, most of the networks these entities run are based around 1G.
NDI he continues runs on 1G and it also leverages 10G and higher capacity networks.
Moreover, another top priority for NewTek was to make sure NDI-based AV over IP systems are cost effective for end users.
"Affordability is one of the [big] reasons to [utilize] NewTek's product line," notes Olson.
"We try to price our products as affordably as we can. These products can be connected with NDI to create an IP workflow to make them scalable and efficient for customers."
NDI Addresses a Range of Environments
Integrators have the ability to setup solutions that include live production with KVM capabilities and content recoding without compression.
Olson points out that in addition to supporting demanding live broadcast environments, NDI can be implemented for other professional AV applications such as education, corporate AV distribution and more.
Working to grow its adoption, Olson emphasizes that NDI is available as a free protocol, and it offers several versions of NDI based on the needs of its hardware manufacturing partners.
As it builds its manufacturer partnership community the company is simultaneously supporting integrators via its distribution channels.
"We have a broad-based [distribution] channel across the globe. Our distribution channel is loyal and well educated," says Olson.
"We have NewTek account managers that assist dealers in the pre-sales and post-sales processes to make sure systems are specified correctly. We are diligent in the support of our channel because it is an important part of the business. We wouldn't be here without them."
At the forefront of its market educational efforts is the NewTek "Tip Jar" and Forum. These online discussion groups are populated by manufacturers and dealers and moderated by NewTek with staff that includes the company's CTO.
Olson comments the company's active participation in these online forums helps it to stay connected to customers.
Taking these discussions beyond the discussion groups NewTek's marketing department creates a variety of content based on the conversations with the forums to help foster communications to a wider range of users.
InfoComm 2019 Presence
At its InfoComm 2019 booth Olson says NDI and IP video workflow will be the main points of emphasis.
In addition, he says that partners that include Sony, Panasonic and Deltacast will be showing products that feature the NDI platform that show attendees can also see during the popular trade event.
"NDI is just starting to get visibility in the pro workspace as a transport medium. Once the industry sees what is possible and how it solves problems there will be more adoption," adds Olson.