Wicked Takes DiGiCo's Quantum 7T Console for a Ride Across North American Stages
North American touring version of Tony Award-winning musical relies on a DiGiCo Quantum 7T console and its theatre-specific software.
Leave a Comment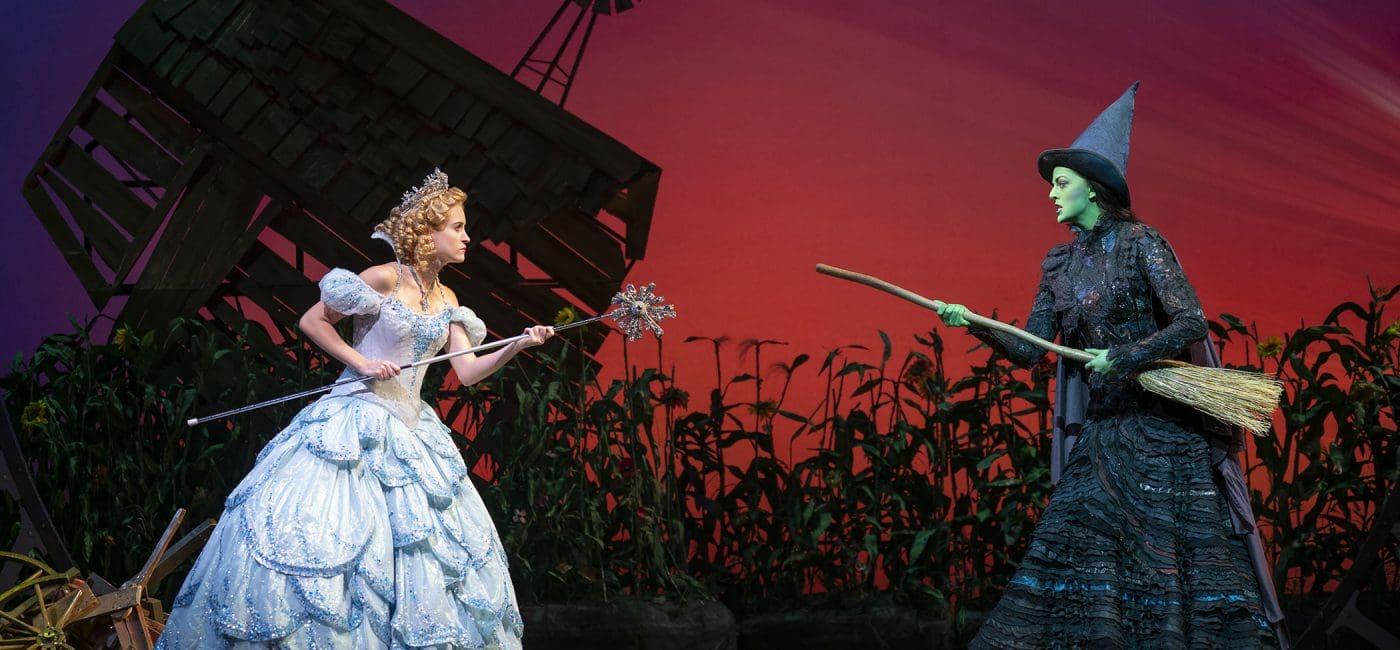 Wicked, winner of multiple Tony, Drama Desk and Grammy Awards, has become a Broadway staple, poised to celebrate its 17th year on the Great White Way in October at its home at the Gershwin Theatre.
The show's nearly half-dozen licensed touring versions have drawn almost as many award accolades, including Best Musical, Score and Production Design trophies from the Touring Broadway Awards.
The latest touring edition of the show is scheduled to hit 15 cities, from Baltimore to Vancouver. These shows put the musical's canonical songs—hits like "Defying Gravity," "Popular" and "For Good"—through a new DiGiCo Quantum 7T console.
Purchased through Milwaukee-based Clearwing Productions, the compact yet powerful audio desk features DiGiCo's sophisticated theatre software, a package designed specifically to meet the demands of theatrical workflows, with features such as an Auto Update System, Aliases, the Players tool and a VCA programming map.
"We spent the better part of two years planning the upgrade for the touring show," says Zach Williamson, current associate sound designer for the Broadway and touring productions of Wicked. We were looking for the console that will take us for the next 10 to 15 years on the road."
The Broadway show continues to use the same analog console it has since day one, nearly 7,000 performances ago, but the touring version needed the kind of power and small footprint that the DiGiCo desk affords users.
Williamson and Wicked sound designer Tony Meola have been impressed with the console's performance for tours that have taken it from Seoul to Sao Paulo, as well as for extended "sit-down" runs in Mexico City and Tokyo.
Why Wicked Relies on DiGiCo
Until recently, the Wicked tour was mixed on the same analog system used on Broadway, says FOH engineer David Romich.
This production—known colloquially as "Munchkinland," it's the second national touring company in the show's history—was built in 2008 with emphasis on streamlining the original travel footprint.
"We eliminated at least 1,500 pounds of console and outboard gear, with the Quantum 7T also taking on the load of onstage and orchestra monitor mixes," says Romich. "That alone was a huge savings."
But the console's workflow improvements for the production were just as dramatic. Romich notes that the "T" theatre software made it possible to transpose and edit the show's 300-plus cues from their original analog system, including MIDI commands, fader positions, plus dynamic channel and routing settings.
"The theatre software allows us to operate the show with the same fluidity of analog but allows every parameter to be recalled if we choose," he said. "'Channel Cues' is an incredible powerful view that reveals every channel parameter for programming and troubleshooting."
Wicked's changeover from analog to Quantum 7T was ambitious, said Romich.
"Once programmed offline, the physical swap, rehearsals and debut happened within 48 hours; we never missed a show," he said.