Yamaha Unified Communications Announces New Wireless Mic to Extend Audio Capture
Yamaha Unified Communications' new wireless extension microphone for CS-700 video sound bar adds flexibility to huddle rooms.
Leave a Comment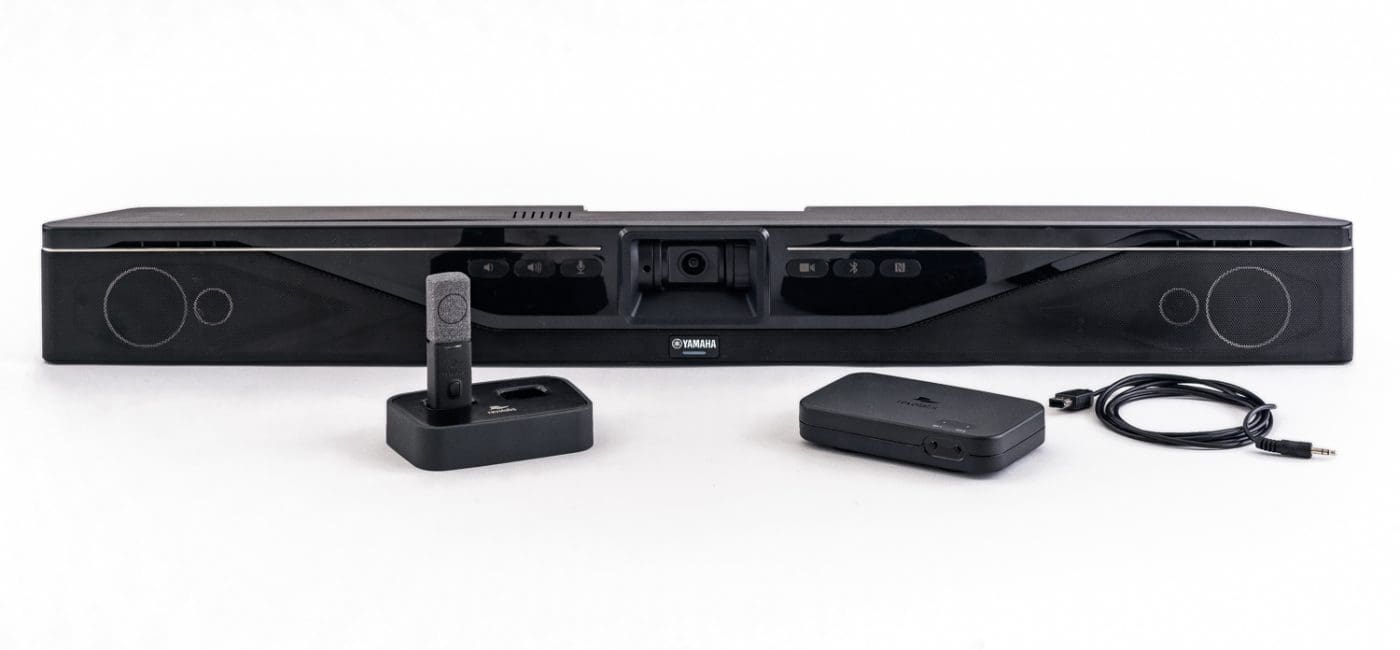 Yamaha Unified Communications recently announced a new wireless extension microphone for the Yamaha CS-700 video sound collaboration system for huddle rooms.
Customers can now choose between the new XW-CS-700 wireless mic or the wired model for their collaborative requirements. The mic extends audio pickup beyond the CS-700's 12-foot radius while eliminating the traditional cable clutter of huddle rooms.
InfoComm 2019 attendees can expect to see all that and more in Yamaha Unified Communications' booth [#4961] at the Orange County Convention Center in Orlando June 12-14.
"The wired extension microphone is great for many environments, but in some larger applications, the 25-foot cable isn't long enough or needs to be hidden," said Holger Stoltze, senior director of technical sales and marketing for Yamaha Unified Communications, in the company announcement.
"We have combined our know-how with the audio and video technology innovation we introduced in the CS-700 to provide end users with more options to best fit their conference space and application needs," he said.
The new XW-CS-700 wireless extension mic uses a proprietary connection between the CS-700 connector and an HD Dual microphone receiver, which allows for a greater distance between the CS-700 unit and the microphone.
A second wireless microphone is also available. The omni-directional wireless microphone includes a charger base and a rechargeable battery that delivers up to eight hours of talk time on full charge.
The XW-CS-700 will begin shipping in June.
Designed for huddle rooms, the Yamaha CS-700 video sound collaboration system delivers audio, video and collaboration capabilities in a wall-mounted unit. It features an adaptive beamforming microphone array, four Yamaha speaker elements and a wide-angle HD camera.
Users can connect to an organization's chosen UC platform using a single USB. In addition, the CS-700's integrated network management system allows IT staff to deploy and remotely manage each unit from one location.