Education, Amplified
How Audio-Enhanced Campuses Attract, Engage, And Retain Students
Content from our Sponsor
Leave a Comment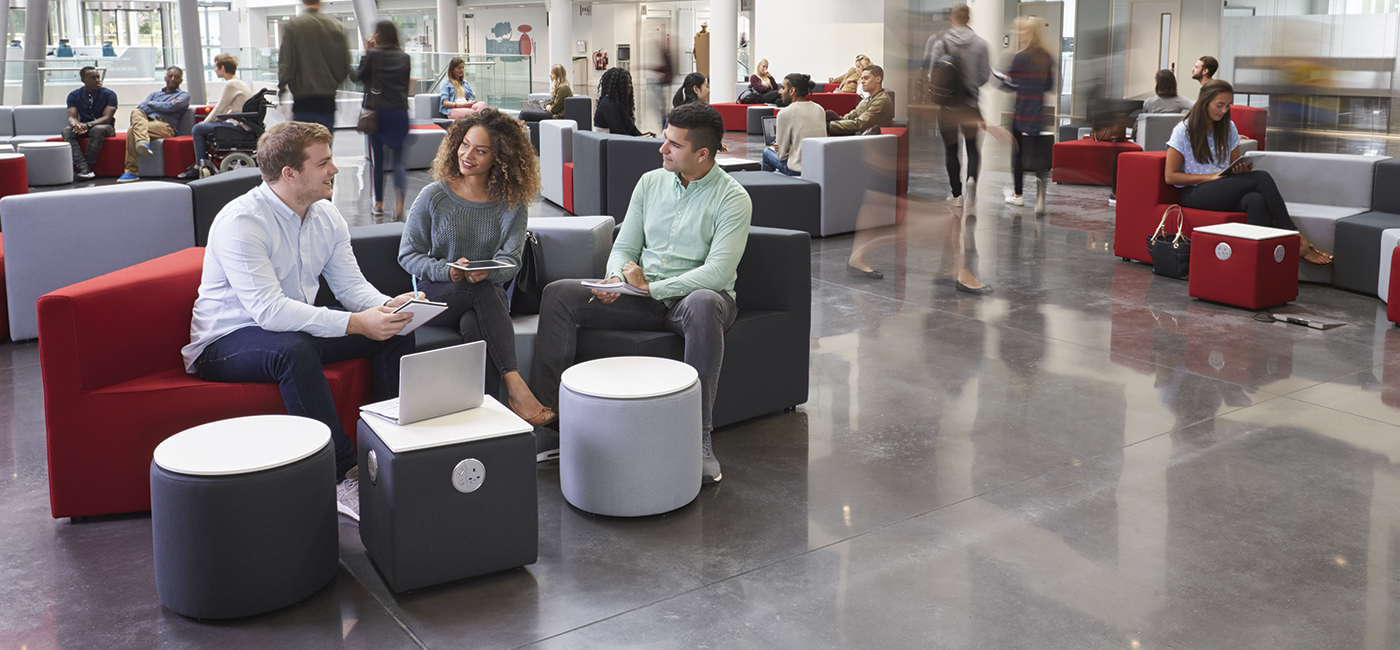 Improving the On-Campus Experience
A NEW ERA IN EDUCATION
Connectivity is in demand and on the rise. The Internet of Things (IoT) is expanding at breakneck speed — from 27 billion connected devices worldwide in 2017 to 73 billion in 2025, affecting every area of life.1 Colleges and universities were some of the first to feel the effects of the digital revolution — well before the term "IoT" was even invented — with the internet transforming distance education from a side project at some institutions to a core offering at many.
It's clear that higher-education institutions face significant challenges when it comes to on-campus enrollment. Today, of students taking distance education courses, almost half are taking only distance courses.2 Powered by unprecedented connectivity and other innovations — such as rapidly expanding 5G networks and advancements in augmented reality — these trends are likely to increase, continuing to dramatically transform the landscape of education in the modern world.
But in our age of unprecedented connection — and distraction — an on-campus education offers something increasingly rare: time and space devoted to true community, connection, and focus. A place to grow. In this context, clear sound plays a critical role — keeping faculty happy and keeping students engaged.
Students
HIGHER EXPECTATIONS FOR HIGHER EDUCATION
Generation Z is in college, so you know a lot about them already, including this: they expect technology to just work. More importantly, they expect technology to work for them. They grew up with the internet at their fingertips and intuitive digital technology all around, from touchscreen phones and laptops to easy Bluetooth® connectivity, self-checkout, and Wi-Fi everywhere. For Generation Z, technology just is. Just tap. Just scroll. Just connect. Just go.
For Generation Z, these types of experiences are not innovative or even interesting. They're expected.
Technology has simply become part of that basic, expected infrastructure of higher education, and great campus audio is no exception.
Clear audio serves students
Ensures students hear the instructor and enriches experiences inside and outside the lecture hall
Allows for clear note-taking and better lecture hall engagement
Supports student clubs and activity groups with audio systems that are intuitive and reliable
Faculty
ENDLESS DEMANDS, ONE MISSION
For every instructor and in every discipline, teaching boils down to one universal objective: effective communication. Audio systems can help or hinder that mission. The right audio solution must allow teachers to be heard without strain and to use class time efficiently. It also needs to be flexible, able to support different teaching styles. Reliable and consistent audio is vitally important to providing a modern and effective learning experience.
Reliable audio supports faculty
Allows instructors to communicate without hassle or strain
Keeps needless complexity out of the lecture hall and doesn't require daily troubleshooting
Provides intuitive operation and flexibility to support different teaching styles
Tech Team
MANAGING TECHNOLOGY, NOT FRUSTRATION
For campus technology teams — whether comprised of students, full-time staff, or a mix of both — an unreliable audio system made up of disparate components can present constant obstacles and frustration.
Alternatively, the right audio solutions can form a campus-wide audio ecosystem, providing both predictable performance and a consistent operating framework for both faculty and staff.
Flexible audio empowers staff
Provides predictable and reliable performance across campus
Allows for easy reconfiguration to adapt to various needs quickly
Delivering a Learning Experience
It's true that higher-education institutions face significant challenges when it comes to increasing — or even maintaining — on-campus enrollment. But they also have extraordinary advantages that can't be duplicated online. Because education is about a lot more than downloading information from one brain to another. It's about venturing out, encountering the unfamiliar, growing as an individual and as part of society, stretching the mind, building enduring friendships. Education is about true human connection and community, and ultimately that's what good campus audio systems facilitate: connection and community. That's the best way to learn. That's the value of the on-campus experience.
INNOVATION BEGINS WITH EXPLORATION
At Bose Professional, we have a heart for education. Founded by MIT professor Dr. Amar Bose, our company was established as an incubator for research, exploration, and innovation. Our unique relationship with MIT endures to this day. For us, the classroom is a truly special place. So the audio solutions we offer support every corner of the campus: lecture halls, theatres, activity centers, dining hall, common areas, courtyards, labs, and administration buildings. All to help ensure education fulfills its purpose: transformation.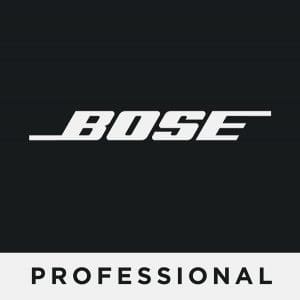 1 "8 in 2018: The top transformative technologies to watch this year," IHS Markit, 2018. 2 "Grade Increase: Tracking Distance Education in The United States," Seaman, Allen, Seaman, 2018

If you enjoyed this article and want to receive more valuable industry content like this, click here to sign up for our digital newsletters!