EgglestonWorks Sets Out to Save a Historic Pair of Altec Lansing Monitors
The loudspeaker company EgglestonWorks restored the classic Altec Lansing Voice of the Theater speakers in the legendary Stax Records studio.
Leave a Comment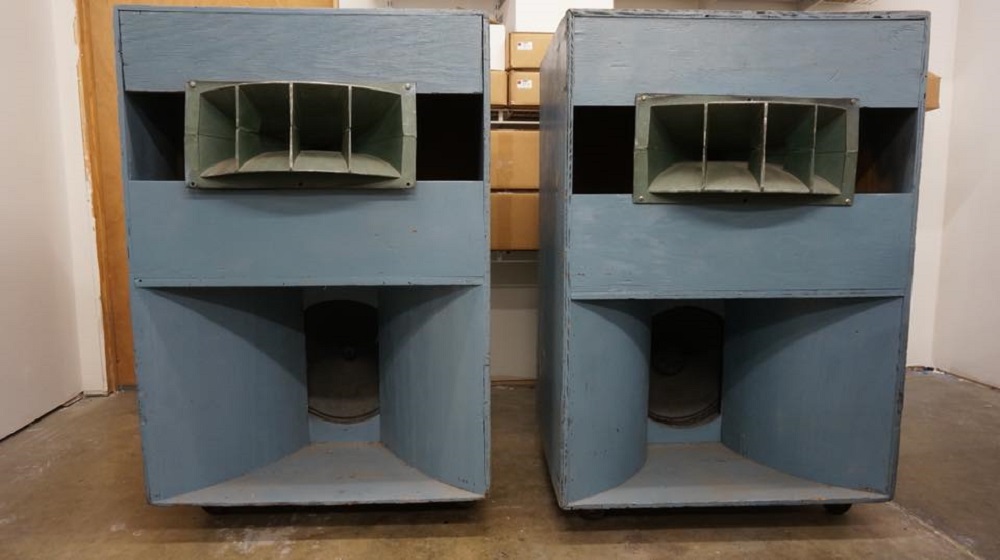 Saving a piece of musical history, the audio company EgglestonWorks recently restored Stax Records' classic Altec Lansing monitors, the Voice of the Theater speakers.
Stax Records, the home of artists Otis Redding, Wilson Pickett, Aretha Franklin, Sam and Dave, Albert King and Isaac Hayes, utilized a pair of Altec Lansing Voice of the Theater speakers for studio playback sessions from 1960 to 1976.
After the recording studio ceased operations, the Altec Lansing monitors were used by Steve Cropper's Trans Maximus, Inc., studio in Memphis.
During Cropper's time with speakers, musicians such as Jeff Beck, Tower of Power and John Prine used the speakers.
Eventually, the speakers made their way to Stax Museum of American Soul Music, where they've been on display as part of a static exhibit depicting the studio space.
Saving the Altec Lansing Monitors… by Chance
During a chance meeting at a Stax record swap, EgglestonWorks president Jim Thompson met Jeff Kollath, director of the Stax Museum of American Soul Music in Memphis.
"We talked about music and speakers, and as you might expect, Jeff has a love for audio gear and said that I might find some of their curated components interesting," recalls Thompson.
As part of their discussion, Thompson says Kollath mentioned the possibility of fixing the studio's classic Altec Lansing monitors.
After accepting the challenge, Thompson and his partner John Callery picked up the Altec Lansing monitors in December 2017.
Voice of the Theater Speakers Original Drivers Still Functional
Evaluating the speakers, Thompson and Callery determined what parts would be necessary to get them working again.
Interestingly, EgglestonWorks found the speakers' original drivers were still functional, but after some questionable repairs, the crossover network of one of the speakers was destroyed.
Read Next: Sammy Hagar Upgrades Cabo Wabo Cantina Sound with Martin Audio
"Currently, we are restoring these important pieces of the history of both Memphis and American music. All of this will be done with a 'light hand' so as not to disturb the soul and originality of these very cool speakers," comments Thompson.
"One day soon, the Stax Altecs will sing once more, thanks to the engineers and craftsmen at EgglestonWorks."