Electronic Duo ODESZA Deploys Unique L-Acoustics L-ISA Live System
During its December 2017 A Moment Apart Tour show, ODESZA utilized L-Acoustics new L-ISA Live system, making the system's American debut.
Leave a Comment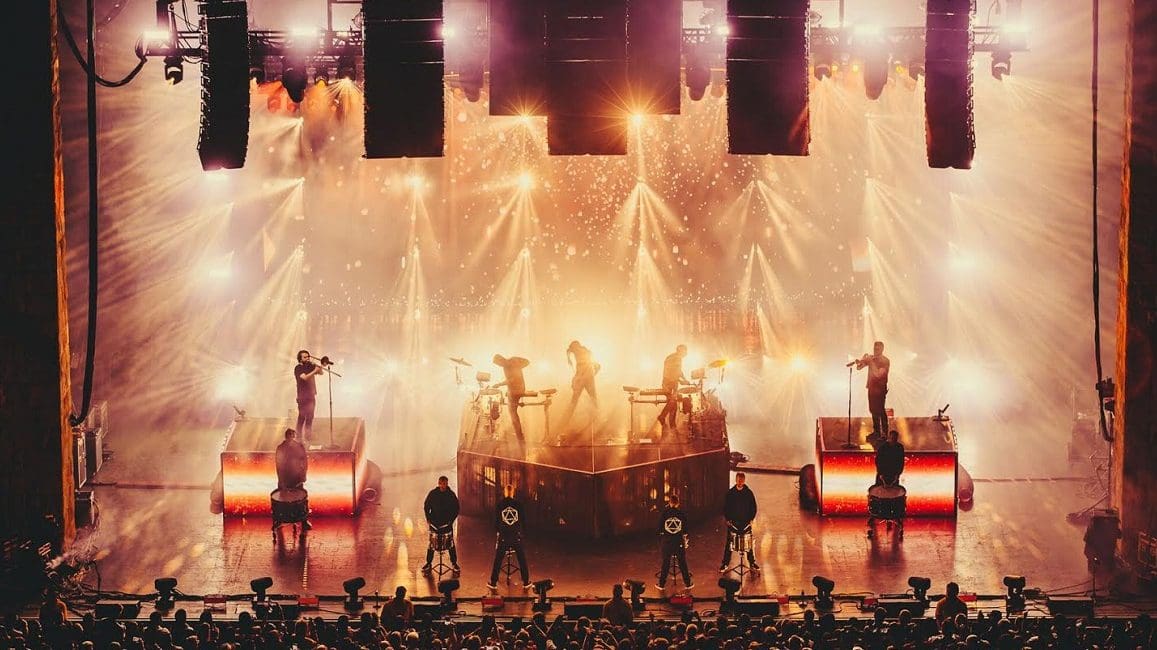 As part of its A Moment Apart Tour, the electronic duo ODESZA recently played the Santa Barbara Bowl using L-Acoustics' latest L-ISA Live system for sound reinforcement.
Providing the GRAMMY-nominated duo with the latest solution from L-Acoustics, Clearwing Productions deviated from a conventional left/right L-Acoustics K1/K2 system, which the electronic band had used for its previous tour dates, to use L-Acoustics' new L-ISA Live system.
L-Acoustics says 'L-ISA' stands for 'Immersive Sound Art,' and it combines immersive audio technologies such as L-Acoustics' loudspeaker designs, along with the latest in processing tools.
David Brooks, application engineer, touring liaison, L-Acoustics, says the electronic duo made the choice to use the L-ISA Live system for the Santa Barbara show.
"Given the size and layout of the Santa Barbara Bowl, we knew that it wold be an ideal venue for L-ISA," notes Brooks.
"We introduced Goldenvoice production manager Dean Cohen to the technology and he quickly suggested that ODESZA might be a good candidate, so we reached out to Clearwing Productions who was carrying a K1/K2 system with the artists to see if they would have an interest."
L-ISA Live System Employs Non-Traditional Layout
After hearing an L-Acoustics L-ISA demonstration, ODESZA's Clayton Knight wanted to try the system on the duo's current A Moment Apart tour to provide fans with the best possible listening experience.
"Hearing our music played back in the L-ISA studio, it was immediately apparent that the sytem had a natural and multi-dimensional feel," states Knight.
"I knew right away that we had to try it on our tour. We're always pushing to produce the best experience for our fans, and this technology lets us deliver our show the way it was intended to be heard. The show in Santa Barbara was incredible and we were proud to be a part of L-ISA's launch here in North America."
Unlike traditional left/right configurations, the L-ISA Live system used by ODESZA featured seven arrays that included three hangs of eight K2s in the center, with two hangs of 12 KARA line sources flanking the K2s as "extension" systems.
The ODESZA A Moment Apart Tour Setup
Behind the center K2 arrays were two sub arrays that included six L-Acoustics KS28, with the bottom enclosures set up in a rear-firing cardioid mode.
The system also spread out seven KARAs across the stage lip, along with two ARCS II enclosures placed on either side of the stage.
All of the enclosures were powered and processed using a total of 27 LA8 and LA12X amplified controllers in tandem with a L-ISA processor.
Bryan Baumgardner, director of operations, Clearwing Productions, says the L-ISA Live system provided show goers with a stable, consistent image no matter where they were in the venue.
"The biggest takeaway I have from this show was the imaging. No matter where you were in the venue, it was absolutely perfect," Baumgardner comments.
"Nearly every single seat in the Santa Barbara Bowl was able to hear the complete mix with no artifacts, which was absolutely mind blowing. Everything was exactly the same everywhere for most of the audience, which is totally unheard of. And given L-ISA's elegant scalability, I foresee this being great for different sized venues in the future."
If you enjoyed this article and want to receive more valuable industry content like this, click here to sign up for our digital newsletters!