LEA Professional Offers Connect Series Speaker Tunings for Renkus-Heinz Loudspeakers
LEA Professional's Connect Series speaker tunings for Renkus-Heinz loudspeakers helps optimize speaker systems for peak performance.
Leave a Comment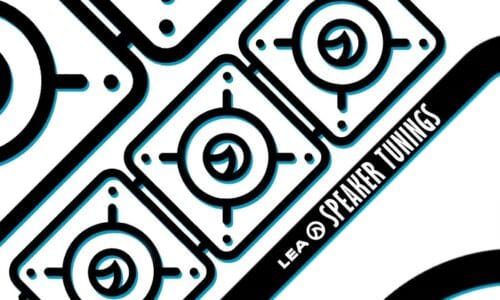 LEA Professional announced the immediate availability of Connect Series amplifier speaker tuning data for Renkus-Heinz CX and TX Series loudspeakers. The LEA Connect Series speaker tunings provide integrators with the DSP settings required to optimize system performance for speakers that pair with LEA amplifiers.
Bradley Drummond, director of application engineering and consultant relations at LEA Professional, remarks on the new addition. "We work hard to make sure our products offer the best and easiest amplifier solutions available, and our support doesn't end after the install," he says.
He adds that integrators and end-users both need quick methods to customize systems for optimum performance. Thus, the Connect Series speaker tunings are a major feature of the continued service. "…We're delighted to bring this feature to Renkus-Heinz CX and TX Series loudspeakers," Drummond states.
Per the company, the LEA Professional Connect Series amplifiers use a Web UI to configure speaker tunings on a per-channel basis. This includes all DSP settings for each individual channel such as input settings, Smart Power Bridge, and HiZ and LowZ. It also includes Signal Generator settings, crossover settings, EQ settings, limiter information and load monitoring settings.
Once the DSP settings are complete, users can export the data as a speaker tuning file. This can then be saved and loaded onto any other channel or other Connect Series amplifiers.
Tuning Renkus-Heinz Loudspeakers
Graham Hendry, VP of strategic development, Renkus-Heinz, expands on the common features between Renkus-Heinz and LEA Professional. According to Hendry, these encompass industry-leading engineering, product performance and customer service.
Hendry also proclaims that the Connect Series speaker tunings save installers a great deal of time. At the same time, it enables them to easily get the highest level of quality and performance from the loudspeakers. He thus proclaims it as "a win-win for for all involved."
The company further states that the Connect Series is a commercial-grade audio amplifier family perfectly suited for small to medium-scale installations. It also features three ways of connection. For instance, users can engage the built-in Wi-Fi access point or connect to the venue's Wi-Fi. They can also use the FAST Ethernet to connect to any local area network via Cat5 or Cat6 cable.
Also Read: Almo Partners with LEA Professional to Provide IoT-Enabled Amps with Cloud Connectivity
Additionally, LEA Professional offers free, customized, downloadable speaker tunings for many of the most recognized and commonly-used speakers on the market. The growing list of speaker manufacturers supported includes Audac, Bose, Community, Danley, DAS, Ecler, JBL, Martin Audio, One-Systems, Yamaha and Renkus-Heinz.
According to the company, the speaker tunings for Renkus-Heinz loudspeakers include:
CX Series: CX61, CX62, CX81, CX82, CX121, CX151
TX Series: TX61, TX62, TX81, TX82, TX121, TX151
LEA Professional is a South Bend, Ind.-based manufacturer of innovative, high-quality, pro-audio amplifiers with cloud- and IoT-based technologies.