Bopea Pub's New Harman System Handles DJ's, Bands and More, Thanks to Nano Tech
Music comes to life for patrons of Bopea Pub & Studios thanks to addition of JBL, Crown, dbx, Soundcraft and AKG products in a Harman System by Nano Tech.
Leave a Comment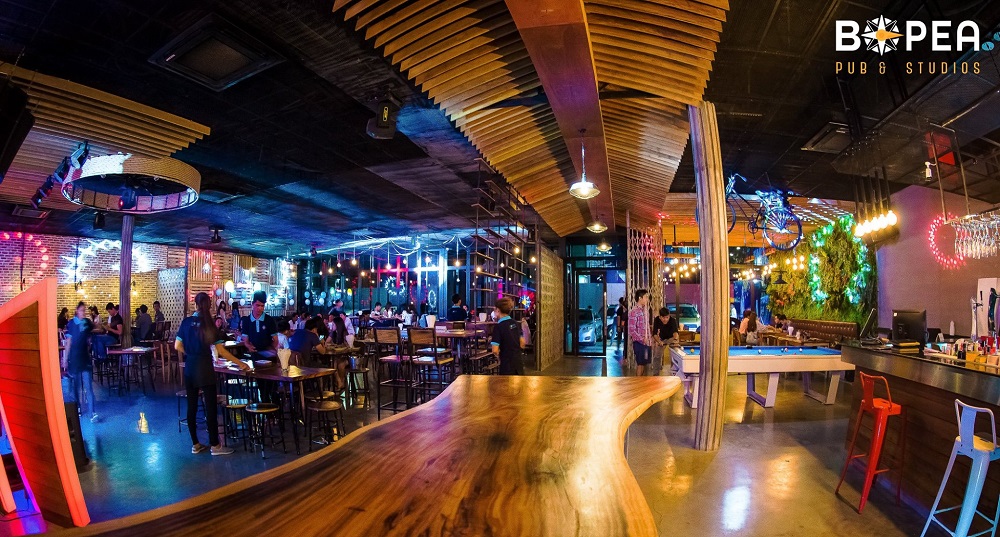 The music at Bopea Pub, one of Cambodia's hottest nightclubs, should be engaging, clear, and easy to hear no matter where the patrons are seated. Ready to take their sound quality up a notch, executives of the Phnom Penh-based venue hired Nano Tech to install a complete live sound Harman system to be used by Cambodia's top DJs and live bands.
"Bopea Pub & Studios asked us to install a top-of-the-line sound system that works for performances by DJs and bands alike," says Nano Tech CEO San Nor.
"The versatility and sonic quality of Harman audio solutions allowed us to build a powerful system that meets their strict requirements and sounds great."
Harman System Overview
The Harman system includes products from JBL, Crown, AKG, dbx, and Soundcraft. The result is a well-rounded solution that's easy to use, powerful, and suits the atmosphere and energy of the popular venue.
Having a solid, high-quality system also enables Bopea Pub & Studios to attract a wider variety of popular acts, which is always good for business.
The cornerstone of the audio system is a Soundcraft Expression 3 digital audio mixer. Comprising some of the newest DSP, component technology, four stereo Lexicon FX processors, among other features, the Soundcraft mixer allows Bopea Pub & Studio's technical team to dial in top-notch mixes.
An intuitive interface and a variety of Lexicon effects—dynamics, EQs, filters, delays, and GEQs—enhances any show that hits the stage.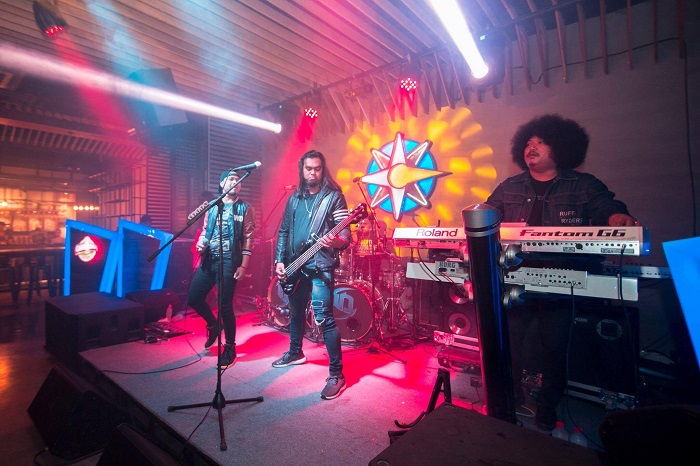 Loudspeaker Management
Another important control element is the dbx DriveRack VENU360 loudspeaker management system. It provides the necessary processing between the venue's Soundcraft mixer and Crown XT Series amplifiers to optimize and protect the suite of JBL speakers installed by Nano Tech.
With AutoEQ, Enhanced AFS Feedback Elimination, Wizard Setup, and Mobile Control, the DriveRack VENU360 ensures that no matter what type of show is on the docket, the JBL speakers represent accurately.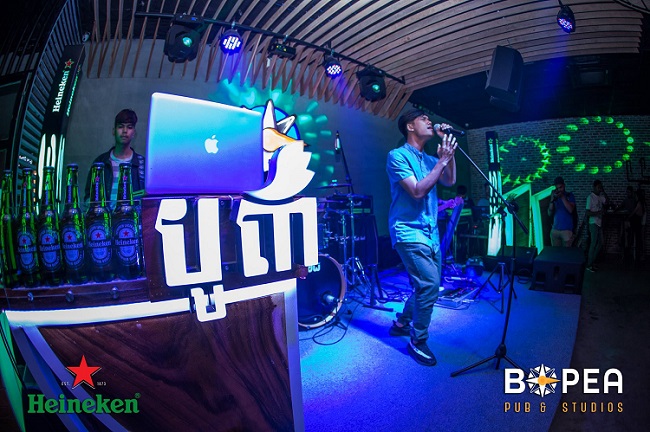 The mobile control feature is particularly useful, allowing the tech team at Bopea Pub & Studios to use an Android, iOS, Mac or Windows device to manipulate the compressor, graphic EQ, parametric EQ, crossover settings, speaker profiles and more via an intuitive user interface.
Low End
Delivering the customized audio to the Bopea Pub & Studios audience are JBL PRX415M two-way powered speakers, which serve as the house mains and stage monitors, along with JBL PRX418S subwoofers.
These subwoofers deliver bass frequencies in the venue's front-of-house system, while JBL SRX828 subwoofers provide low-end monitoring for on-stage DJs and bands.
Nano Tech topped off the audio system with AKG D5 dynamic microphones to ensure excellent vocal sound that cuts through the mix.
"We're pleased to see our solutions elevating the quality of entertainment at Bopea Pub & Studios," sayd Ramesh Jayaraman, vice president and general manager at Harman Professional Solutions, APAC.
"We look forward to continuing our relationship with them based on product reliability and customer satisfaction."