OWI NepTune-B Surface Mount Speaker Fits Walls, Ceilings, and Support Beams
The OWI NepTune-B surface mount speaker adapted from SAT360 omni-directional pendants for a surface-mount solution on walls, ceilings & support beams.
Leave a Comment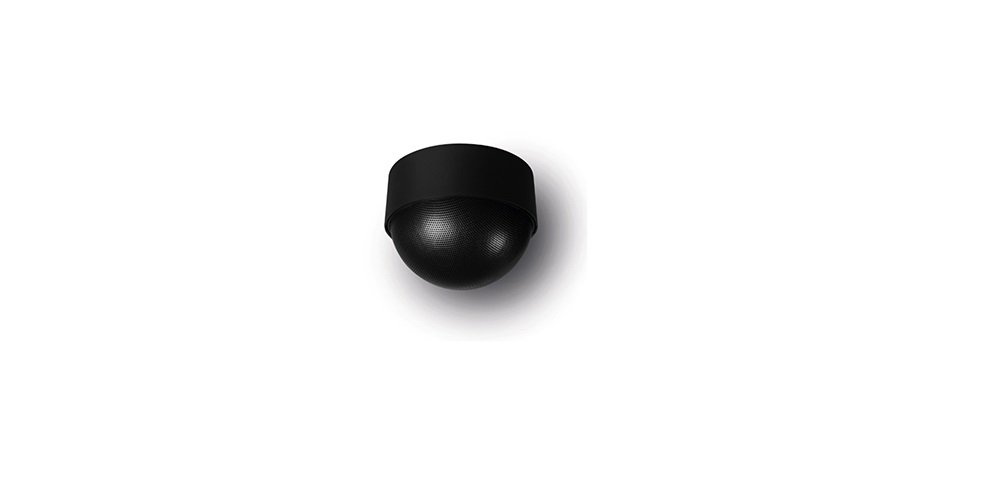 OWI, a 40-year-old loudspeaker company specializing in outdoor and commercial audio products, recently introduced its new NepTune-B surface-mount loudspeaker.
The West Coast audio company explains that it adapted its SAT360 omni-directional pendant product for use as a surface-mount solution for walls, ceilings and building-support beams as part of the development cycle for its latest speaker.
OWI states the NepTune-B is engineered to provide wide dispersion characteristics to help cover large areas without having to aim the speakers.
The weatherized speaker is available in a choice of black or white finishes, and OWI notes the speaker also provides 8-ohm and 70/100-volt options.
Additionally, OWI says the speaker can be used in environments that include retail stores, restaurants, classrooms, meeting rooms and residential patios.
More from the manufacturer:
Wide dispersion surface mount speaker can be mounted to walls, ceilings, beams and gang boxes. 20 watts of power can connect with either line level or CAT5 cabling. Omni directional does not to be aimed. Large footprint covers large area with fewer speakers.

Features:

• Outdoor / Indoor Speaker
• 5″, 5 way
• Dynamic 360° Sound – 180° Dispersion
• Maximum 20 W Power
• 3.5mm Line Level input
• Ideal for Retail Stores, Gyms, Restaurants, Hotels, Bars and Malls.
• Quick and Easy Installation.
• Ceilings, Wall, beams, and more
• Large Footprint – 1 Neptune Speaker Replaces 4 Box or Ceiling Speakers
• Optional Self -Amplified Model Available
• Available in Black or White
Read Next: Consider These 12 Commercial Outdoor Speakers For Your Summer Installations