Consider These 12 Commercial Outdoor Speakers For Your Summer Installations
Here's a look at some of the latest commercial outdoor speakers from top companies such as Bose, Electro-Voice, QSC and Rockustics.
Leave a Comment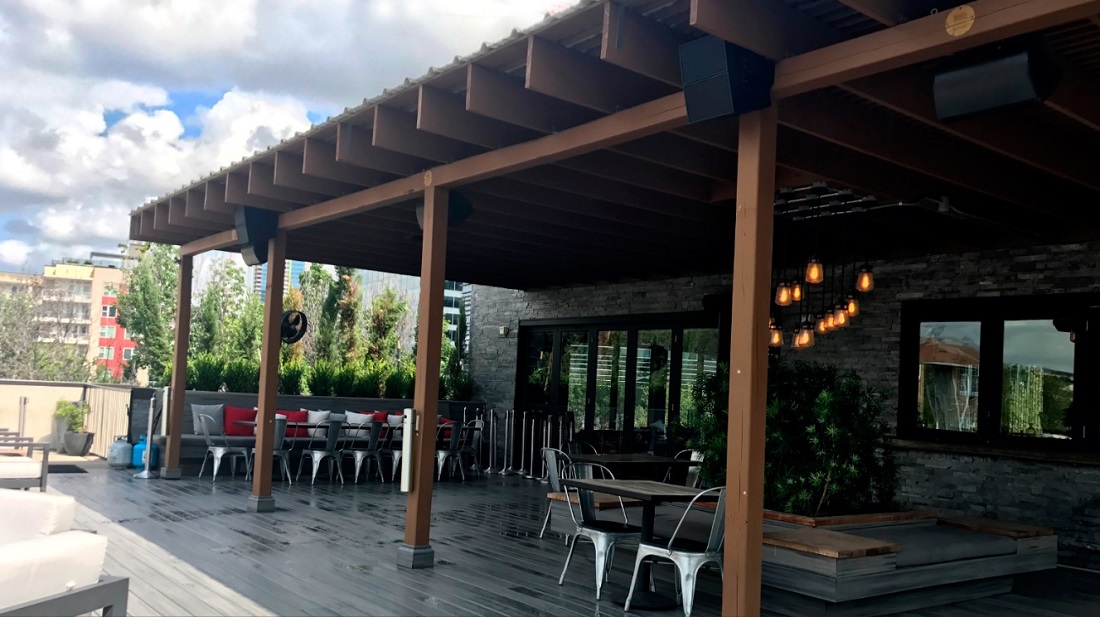 Photos & Slideshow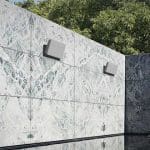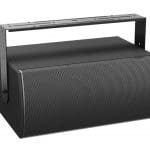 ---
Unlike Westeros, the real world has made it through another winter and is now awaiting the arrival of warmer weather…Which means it is time to compare commercial outdoor speakers against the mass of outdoor audio products available.
Outdoor audio has grown increasingly diverse over the past few years. Integrators can offer end users everything from direct-burial subwoofers and planter speakers, to more traditional surface-mount and rock speakers.
Outdoor audio has as a result become increasingly competitive through the overall growth of the commercial AV industry and the entry of many residential audio companies into what used to be the exclusive playground of commercial manufacturers.
Outdoor Audio Options Increase & Vary Greatly
The entry of these residential audio companies into the commercial AV market not only provides integrators with a greater array of product choices, it also provides the possibility of brand familiarity.
End users aware of some of these brands due to investments in home theater, multiroom audio and even stereo may have a greater appreciation of the quality these manufacturers bring to their respective designs, which could make the sales process easier for integrators.
Integrators interested in using traditional commercial outdoor speakers also have plenty of options.
Traditional commercial audio products bring the advantage of legacy and mission-critical reliability, which the consumer brands may not be able to match.
Regardless of whether the products are traditional commercial outdoor speakers or new-to-the-market solutions from companies with residential roots, the most important aspect of these products relate to their ability to meet modern safety standards.
Understanding Ingress Protection (IP) Ratings  
Regardless of whether a speaker is placed on a homeowner's patio near a pool or installed in a theme park or some other commercial outdoor environment both markets utilize the Ingress Protection (IP) rating system.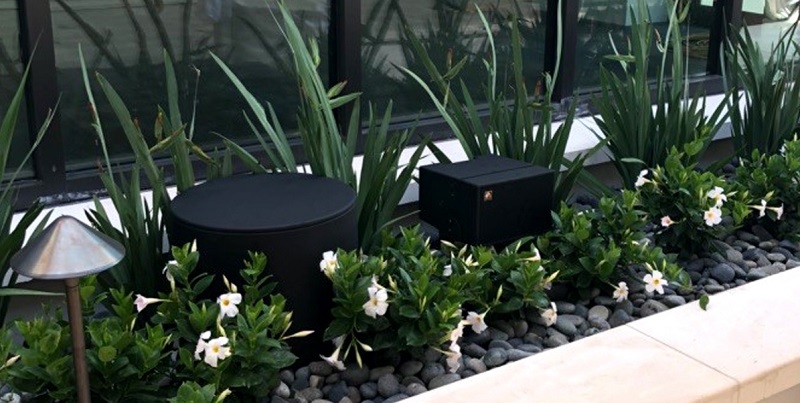 IP ratings provide a numerical value that can help to quantify the ability of an AV product to withstand the rigors of an outdoor installation.
Using this rating system can help integrators determine a specific product to meet the requirements of a particular installation.
Recently, Todd Mares, director of emerging technologies for Peerless-AV, explained the IP rating system to Commercial Integrator's sister publication CE Pro.
According to Mare, IP ratings for AV products consist of two digits:
He says the first digit represents the product's intrusion protection or how well the product is protected from objects such as dust, dirt or bugs. The lower the number, the lower the protection value.
The second number represents the product's liquid protection capabilities. Using the same logic, a low second digit number implies the product does not protect against the intrusion of water to keep sensitive internal electronics safe.
View the slideshow of some of the best outdoor audio products here
A quick look at the IP rating system:
First digit (Intrusion Protection)
0: No special protection
1: Projection from a large part of the body, including hands. There is no protection from deliberate access from objects greater than 50mm in diameter
2: protection against fingers and another object not greater than 80mm in length and 12mm in diameter
3: Protection from entry by tools and wires with a diameter of 2.5 mm or more
4: Protection against solid bodies larger than 1mm
5: Protection against dust that may harm equipment
6: This product is completely dust tight
Second Digit (Moisture Protection)
0: No protection
1: Protection against condensation
2: Protection against water droplets deflected up to 15 degrees from vertical
3: Protection against spray up to 60 degrees from vertical
4: Protection against water spray in all directions
5: Protection against low-pressure water jets in all directions
6: Protection against strong water jets and waves
7: Protection against a short period of immersion
8: Protection against prolonged effects of immersion under pressure