SoundTube Reinvents Original Pendant Speaker with Mighty Mite
SoundTube, creators of The Original Pendant Speaker will launch a reinvented version, the Mighty Mite pendant speakers, at InfoComm 2022.
Leave a Comment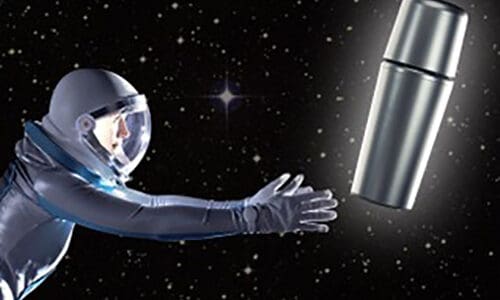 SoundTube, the Lenexa, Kan.,-based creator of The Original Pendant Speaker in 1985, will launch its new Mighty Mite pendant speakers at InfoComm 2022. Mighty Mite was created to simplify installations for integrators. The UL-approved and patented Mighty Mite is a full-range pendant speaker with a built-in subwoofer eliminating the need to install a separate subwoofer and subwoofer amplifier.
According to SoundTube, Mighty Mite's redefined aesthetics give designers options for the pendant category they haven't seen before. The sleek ultra-modern look and feel fits in any décor where design is as essential as sound quality.
Mighty Mite is available in two models. The MM43-BGM is a 3-way pendant speaker with a 5.25" dual-chamber, band-pass subwoofer, a 4" woofer and a .75" BroadBeam  ring tweeter, with high-frequency dispersion technology for wide off-axis coverage. The Mighty Mite MM32-EZ is 2-way pendant speaker with a 5.25" dual-chamber, band-pass subwoofer, and a 3" wide-range driver.
"We reinvented our original classic pendant speaker with a contemporary design and modern speaker technology. Integrators, resellers, and their clients will be amazed by the sound quality. The Mighty Mite is a game-changer for open-ceiling applications," says Mike Sipe, vice president of sales. "These beautifully designed, high-performance pendant speakers will become the de facto solution for commercial audio applications for retail, hospitality, houses of worship, education and corporate needs."
Mighty Mite's subwoofer with phase-aligned bass produces even, full-range coverage, smooth response, and loud, clean sound from one point of origin. With its built-in subwoofer and expansive coverage over larger areas than conventional pendant speakers, the Mighty Mite is an ideal sound solution for music and voice applications. In addition, the speaker's wide coverage capabilities mean fewer speakers are needed thus further reducing both hardware and labor costs for the project.
Ideal for paging, background music, foreground music and most open-ceiling applications, the Mighty Mites have a built-in 30-Watt transformer for standard 25/70/100-volt applications or can be used as direct 8-ohm speakers. The unique driver combination gives unprecedented phase-matched audio between the low, mid and high frequencies.
Mighty Mite has an integrated hanging bracket at the top of the speaker and comes with UL-listed hanging hardware with cables and integrated SpeedClamp self-locking wire grip for secure installation. Both Mighty Mite models are 22" high with a 7.4" diameter, weigh 14 pounds and are available in silver, black and white. Mighty Mite will ship this summer.