How to Future-Proof a Temple: Audio Added to Spiritual Dharma Complex With 50-Foot-High-Ceilings
Harman networked AV from Ba Sao Investment, along with JBL speakers, Crown amps, & AMX controls evokes spiritual reflection at Spiritual Dharma Complex.
Leave a Comment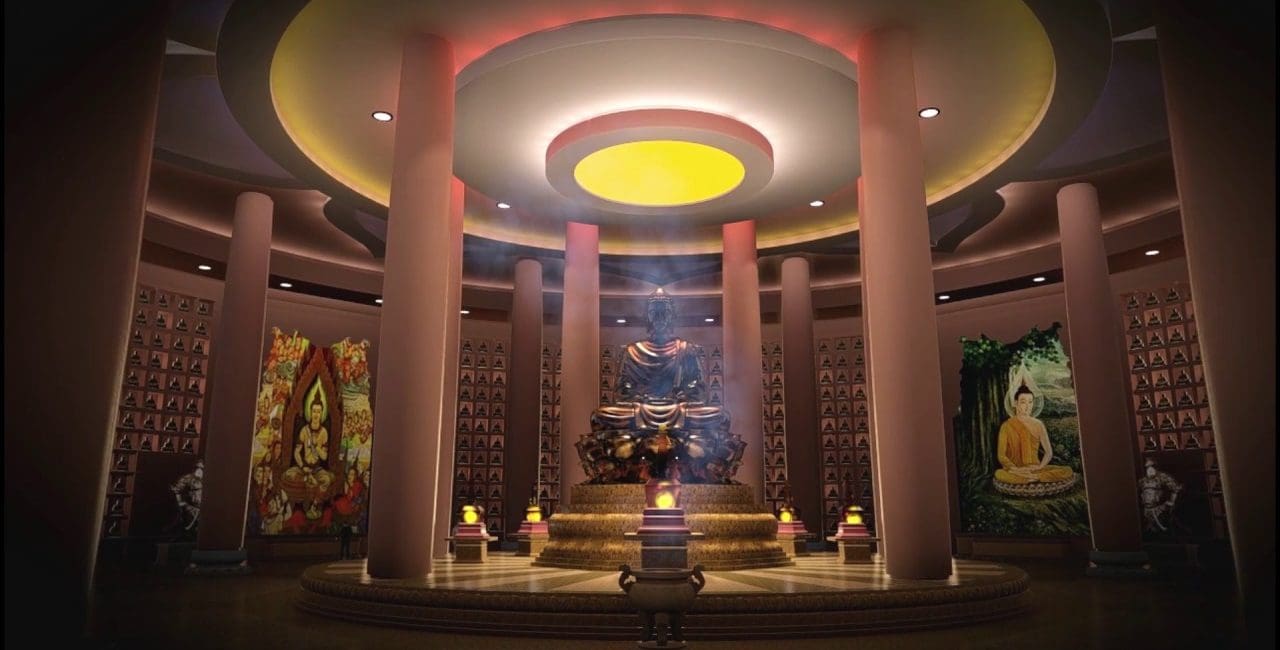 Achieving optimal clarity, balance, and coverage from an audio system is important for any environment, but when listeners are observing spiritual messages, a pristine listening experience becomes absolutely essential. When this environment is as popular to religious devotees as the Lihn Phong Spiritual Dharma complex in Vietnam's lush Cat Tien National Park, an audio system audio power becomes important as well.
The complex installation by Ba Sao Investment covers an area of 155 acres and the ceilings of temple ceilings reach as high as 50 feet.
Tech at the Spiritual Dharma complex
The custom integrators from Ba Soa Investment found the ideal audio distribution solution from a combination of products including JBL speakers, Crown amplifiers, Soundcraft, BSS Soundweb London, and AMX.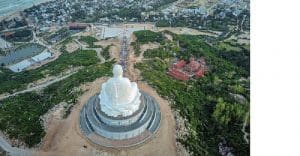 They were able to ensure audio quality for meetings, lectures, and worship–some of which take place at the foot of the 220-foot-tall statue of Shakyamuni Buddha, the tallest Buddhist statue in Vietnam.
To distribute sound evenly throughout the Linh Phong Spiritual Dharma complex, the team at Ba Sao Investment installed 12 JBL Control 12CT ceiling speakers.
The Control 12CT is a full-range ceiling speaker consisting of a 3-inch- wide-bandwidth cone driver mounted in a vented, paintable baffle made of UV resistant UL94-V0 material.
It comes with a pre-attached blind-mount backcan, which simplified the task of installing them in a 50-foot-high ceiling. Ba Sao Investment employed Crown DCi DriveCore Series amplifiers supply clean and reliable power to the speakers.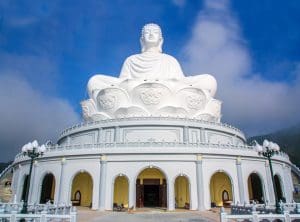 How to future-proof a shrine
The system back end also needed to support future expansion should additional speakers and audio equipment ever need to be added. Ba Sao Investment achieved this through a trifecta of controllers, processors, and mixers:
an AMX NX-2200 NX Integrated Controller enables easy day-to-day operation and scalability
a BSS Soundweb London BLU-100 signal processor offers the building blocks of a tailored system solution
a Soundcraft Signature 12 mixing console, which provides ample headroom
Sapphyre Assymetric EQ for shaping the frequency response or every vocal microphone and instrumental element
Thanks to the thoughtful installation of high-quality audio products, Ba Sao Investment was able to enhance the experience for the thousands of worshipers who visit the Lihn Phong Spiritual Dharma complex.
"Harman solutions are used widely in houses of worship, where balance, clarity, and focused sound are essential for setting a pristine environment where attendees can clearly understand the teacher's spiritual messages," concludes Tamesh Jayaraman, VP Harman Professional Solutions, APAC.
If you enjoyed this article and want to receive more valuable industry content like this, click here to sign up for our digital newsletters!