Stockholmsmässan Exhibition Center Embraces Shure Axient Digital Wireless System
With 75,000 square meetings of exhibition area, Stockholmsmässan knew its wireless audio solution needed to cover a lot of ground. It turned to Shure Axient Digital Wireless System.
Leave a Comment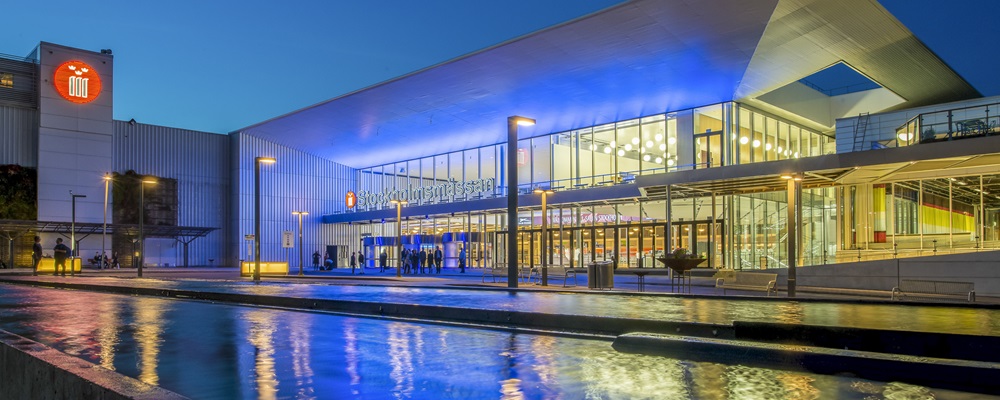 It's impressive when you consider that Stockholmsmässan, Scandinavia's largest exhibition center, boasts a total of 75,000 square meters of exhibition area. If you're an AV professional tasked with making sure the massive space is blanketed with wireless audio coverage, well, it's daunting.
When Stockholm International Fairs and Congress Centre in Sweden recently faced this challenge at Stockholmsmässan, it ended up installing 68 channels of the Shure Axient Digital Wireless System.
High Stakes Wireless Audio
Stockholmsmässan hosts high-level international conferences and events throughout the year, including the world-renowned Medical Congress, which attracts more than 15,000 medical professionals during a three-day period, according to a Shure press release.
Reliability was a key factor in the decision when it came to selecting a new wireless system. Shure Axient Digital was chosen for its superb aud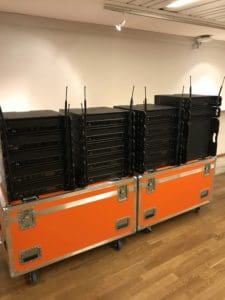 io quality at low latency, long battery life, and versatile channel bandwidth, adds the press release.
The dedicated in-house AV department, which oversees the small, mid-size, and large conference and exhibition applications, needed a dependable wireless system with excellent performance.
Fredrik Zetterberg, head of production event technologies, Stockholmsmässan, says that the system had "exceeded all expectations in sonic quality."
"Shure Axient Digital is the best sound quality we've ever heard in a digital system," Zetterberg says.
"From exhibitions to corporate events, we use Axient Digital constantly. This month we will use 132 systems for a two-day corporate event, with a total of 212 wireless systems in operation, showcasing the system's flexibility and reliability."
The installation was managed by specialist Swedish audio rental company Parashoot.
"Choosing Shure Axient Digital for the Stockholmsmässan project was our first choice of system," says Oscar Söderlund, founder of Parashoot. "Signal stability, along with audio clarity, was paramount to a successful installation.
"Add to this the flexible hardware options and advanced connectivity Axient Digital offers, and there really is no other system you can count on for coverage and signal quality."