Clockaudio Gives Meeting Room Audio a New Name at InfoComm 2019: TIM
Clockaudio Tracking Intelligent Microphone can help speakers be heard more clearly in meeting rooms of all sizes, from huddle rooms to boardrooms.
Leave a Comment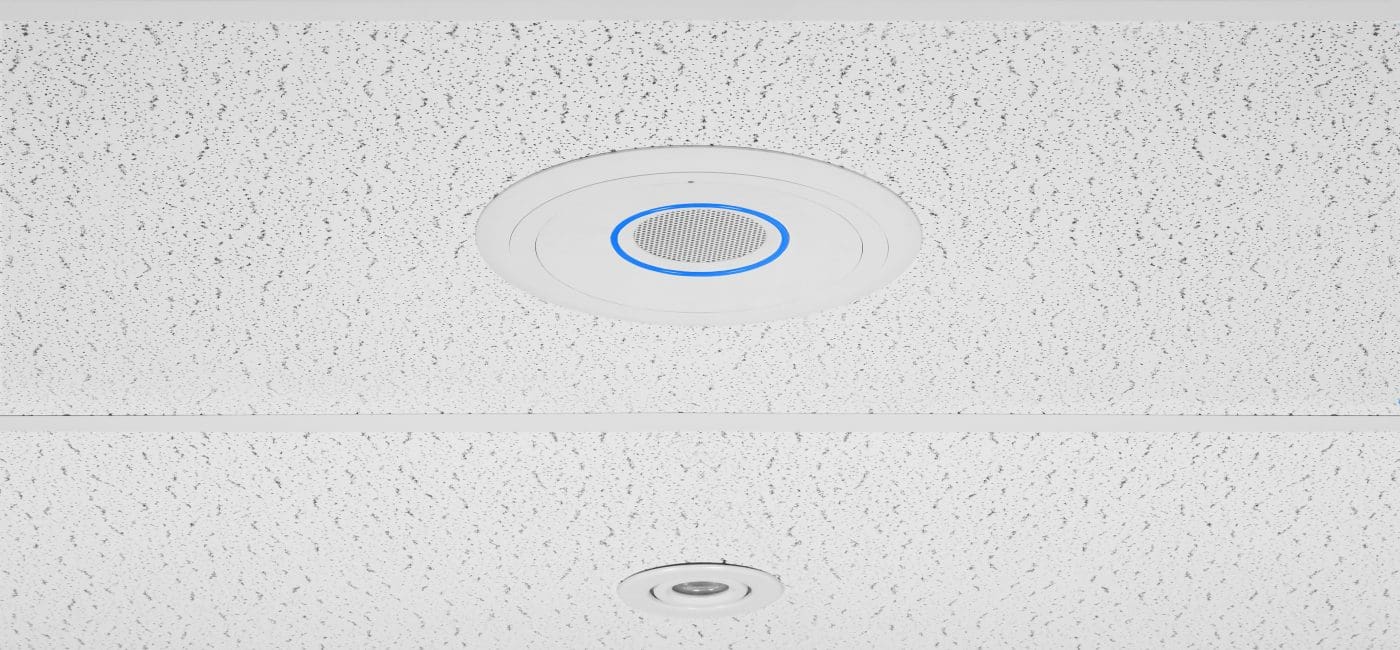 Meeting room audio is getting a whole new name at InfoComm 2019: TIM.
Clockaudio will debut TIM 1000—more formally known as the Tracking Intelligent Microphone —in its InfoComm 2019 booth [#6381]—and showcase its ability to distinguish between dozens of voices talking in a meeting and ensure the primary speaker is heard most clearly through the system.
"We wanted to give it an acronym that was easily identifiable," says Robert Moreau, managing director at Clockaudio North America. "We've been talking about this idea or about 18 months. The whole idea in one word is 'simplicity.' Integrators talk sometimes about the complexity of installing these systems and we didn't want them to have to deal with any of that."
The Tracking Intelligent Microphone has a place in meeting rooms of all sizes, from huddle rooms featuring a handful of attendees to grand-scale boardrooms, where 30 or more attendees isn't uncommon.
"You connect it and you're pretty much done," says Moreau. "The microphone looks for what we call 'the source of interest,' the speaker and it can even respond if there are a few people talking at the same time."
TIM installs like a ceiling-mounted speaker, says Moreau, and features three ports, one for Dante or AES67 or for Power over Ethernet. The other ports are for RGB LED lighting control, which can tell the status of the room in which it's installed; and an equalizer that provides "an extra measure of security," says Moreau.
It's also adaptable to allow it to stay in place even in rooms that can be reconfigured or divided in half depending on the needs of a specific meeting.
TIM is compatible with Zoom, Skype and other video collaboration software platforms. In short, users can utilize it almost any way they want, says Moreau.
"At the end of the day, TIM is a microphone," he says. "We don't want to dictate to people how to use it."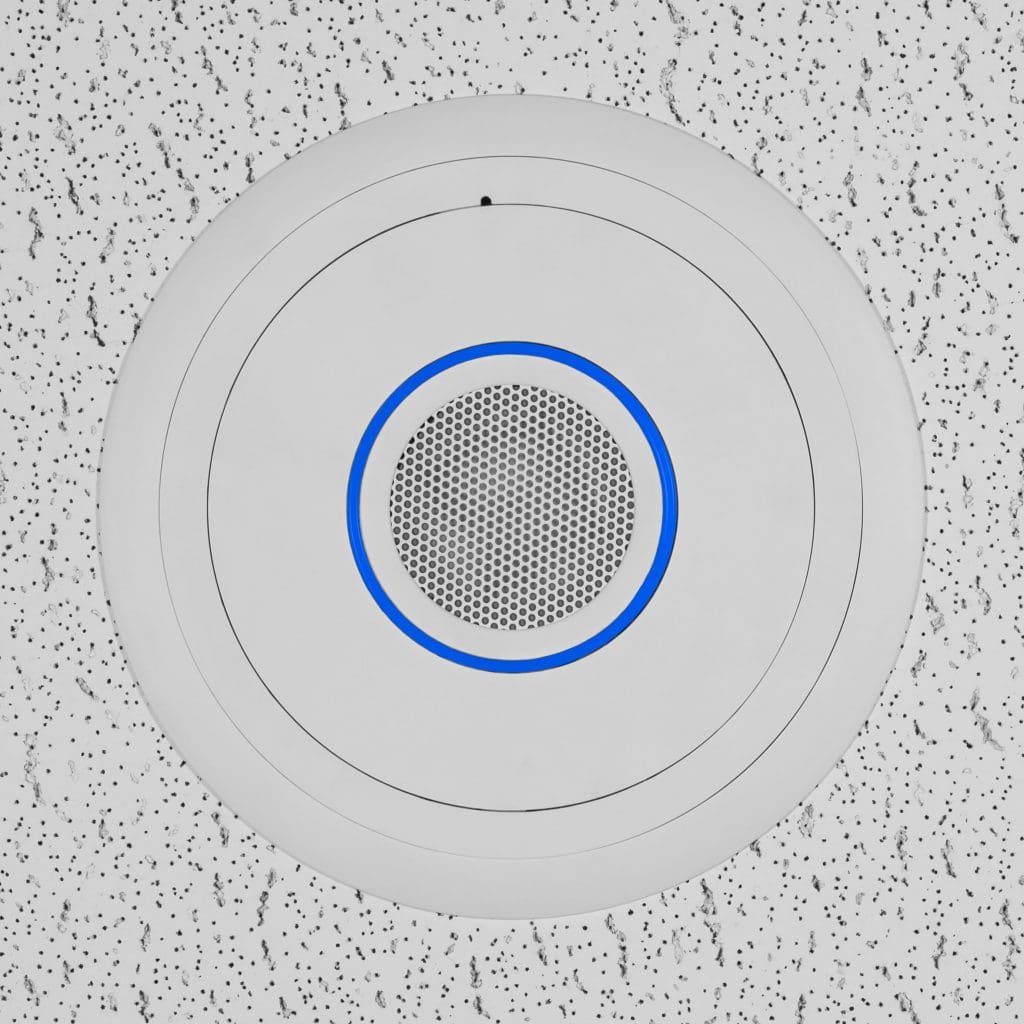 The Power of TIM
Clockaudio tested TIM's strength in a 25-foot-by-25-foot boardroom and found a single unit was enough to cover that space, says Moreau. TIM can also be daisy-chained for larger spaces as necessary. It has a noise-suppression capability that limits the background distractions from the primary speaker's voice.
Clockaudio expects to release a pendant version of TIM later this year and will be showing the original version with doglegs that's suitable for both hard and soft ceiling mounting. All versions will feature a Nextel finish that is non-reflective and comes in a variety of colors to blend into any room.
The initial Tracking Intelligent Microphone stock will begin shipping by early July with larger quantities available later this summer.