Mohegan Sun Arena Shines with Meyer Sound LYON Sound Reinforcement System
Mohegan Sun Arena features Meyer Sound reinforcement system to ensure all guests in the 10,000-seat arena hear every word or note clearly.
Leave a Comment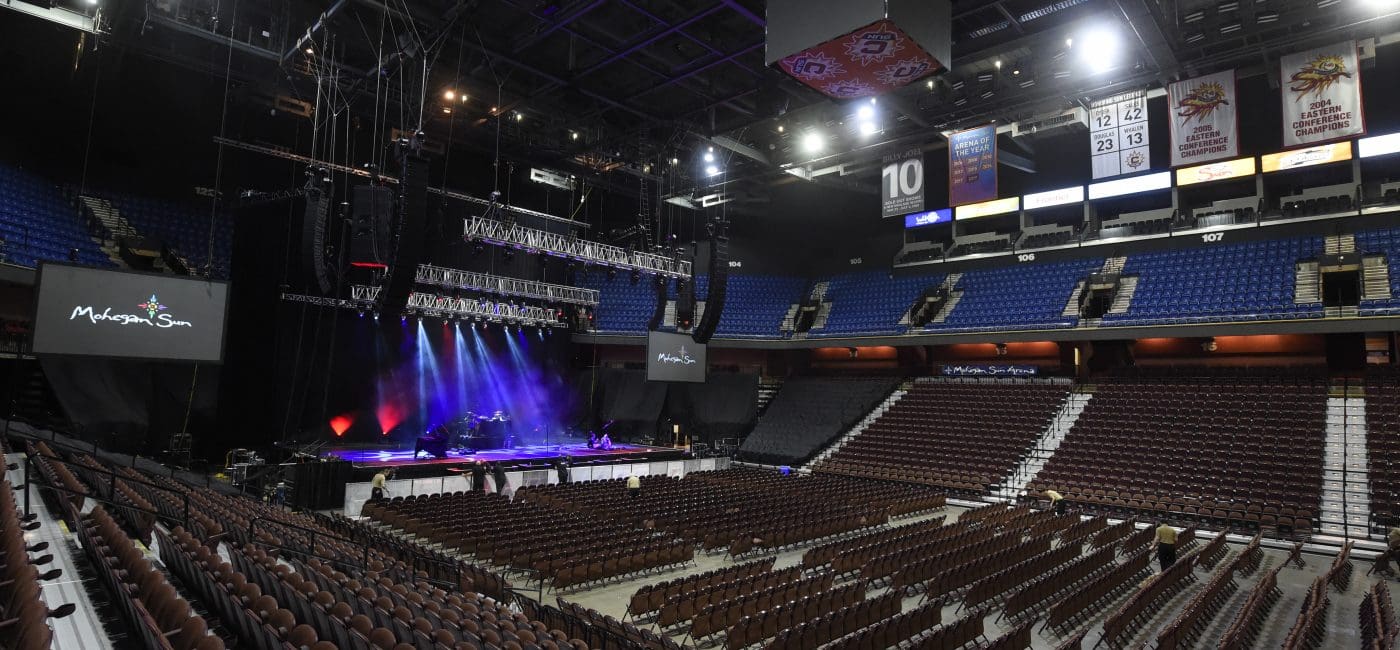 Management for Mohegan Sun resort-casino recently upped the stakes in their bid to attract more world-class musical artists and further enhance the audience experience by investing in a Meyer Sound LEO Family reinforcement system for its 10,000-seat arena.
The comprehensive sonic upgrade is anchored by LYON line array main loudspeakers, abetted by LEOPARD line arrays for side hangs and 1100-LFC low frequency control elements for potent low-end punch.
"The main front arrays they had in here before — from another maker — were already old technology when I arrived," says Mat Diamond, an on-call engineer beginning in 2001 and audio lead since 2007.
"We had since updated with Meyer Sound systems for side hangs, and that was a big improvement. Then, when we heard the LEO Family, we decided it was high time to finish the job. We have LEOPARDs for side hangs now, and we're using the same technology but with longer throw in the LYON boxes for the front," he says.
Diamond also banks on Meyer Sound's reputation for a neutral, linear response.
"With this new rig, we can line up three or four shows in a row and know it will handle them all beautifully," says Diamond.
Notable artists using the system to date at Mohegan Sun Arena include Judas Priest, Wu-Tang Clan, Toby Keith, Little Big Town and Queen Latifah.
The LYON arrays were among the first delivered to feature TPL-3, the latest update to Meyer Sound's TruPower limiting. TPL3 adds up to 2.5 dB of high-frequency headroom, extending LYON's reach and coverage.
"I can push that box as far as we dare go safely, and I'll never hear any limiting," says Diamond.
The end-stage configuration comprises dual hangs of 16-each LYON line array loudspeakers (12 LYON-M over four LYON-W) with 16-each LEOPARD line arrays on each side.
The 24 1100-LFC elements are deployed in both flown and ground-stacked cardioid arrays. The digital heart of the system is a set of six GALAXY processors, all linked via an AVB network.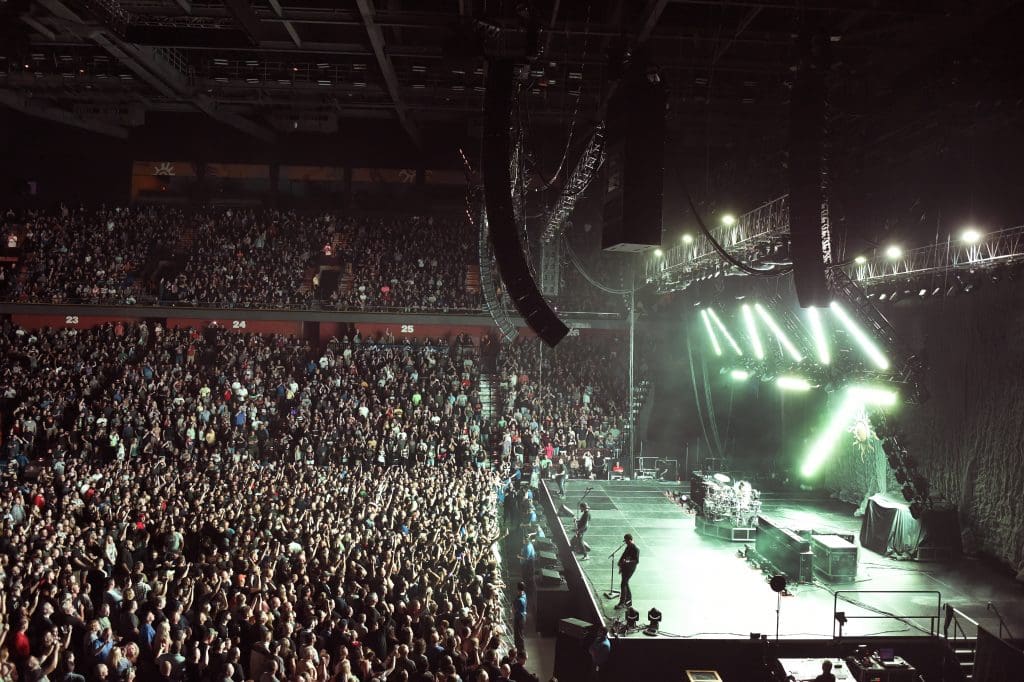 Inside the Mohegan Sun Arena Upgrade
Diamond gives a tip of the hat to Andrew Hall of Crow Solutions for network configuration and general system consulting.
The system's flexibility is largely due to the inherent advantages of being self-powered; it can be quickly reconfigured for any event and internal amplifiers eliminate the need for amp racks.
By drawing on Mohegan Sun Arena's existing Meyer Sound inventory, the base system can be expanded to cover 360-degree, in-the-round concerts. Each configuration has been tuned to the room in the GALAXY processors, so once the alternate configuration is hung it is ready to go with the click of a mouse.
The sonic quality and flexibility have proven a boon in pre-production negotiations with top acts, according to technical production assistant Robert Nolan.
"We're a casino in a relatively remote location, so with some big-name acts I'll sense a hesitation to use a house rig," he says. "But when I drop on them that we now have a full Meyer rig with LYON, LEOPARD and 1100s, they say, 'We're good. We're done on sound. Let's talk about lighting.'"
Meyer Sound systems were previously installed in both The Cabaret Theatre and Wolf Den at Mohegan Sun and the house inventory of LEOPARD line array loudspeakers can be deployed as needed in the ballrooms and on the rooftop for summer concerts.
The company connection with Meyer Sound is going global as part of a plan to standardize systems at all six other properties owned or managed by the parent company, Mohegan Gaming & Entertainment (MGE), says Nolan.
In addition to the Connecticut property, Mohegan Gaming & Entertainment owns or operates destination casino resorts in Pennsylvania, New Jersey, Washington, Louisiana and Ontario, Canada.
A major new resort project is now underway adjacent to Incheon Airport in South Korea, with opening anticipated in 2021.
On the day-to-day operational level, Diamond is regularly reminded of the recent improvements.
"When I'm in the building, even during sound checks, I can immediately tell the difference compared to the old rig," he says. "No matter what the engineer is doing – whether I agree with it or not – I can tell the difference in the clarity, in the way everything has its own space in the mix. I've been thrilled with this rig since day one."