Nureva Span Software Features Customizable, Intelligent Templates
The Nureva Span collaboration software has added customizable templates that are designed to facilitate the collaboration process.
Leave a Comment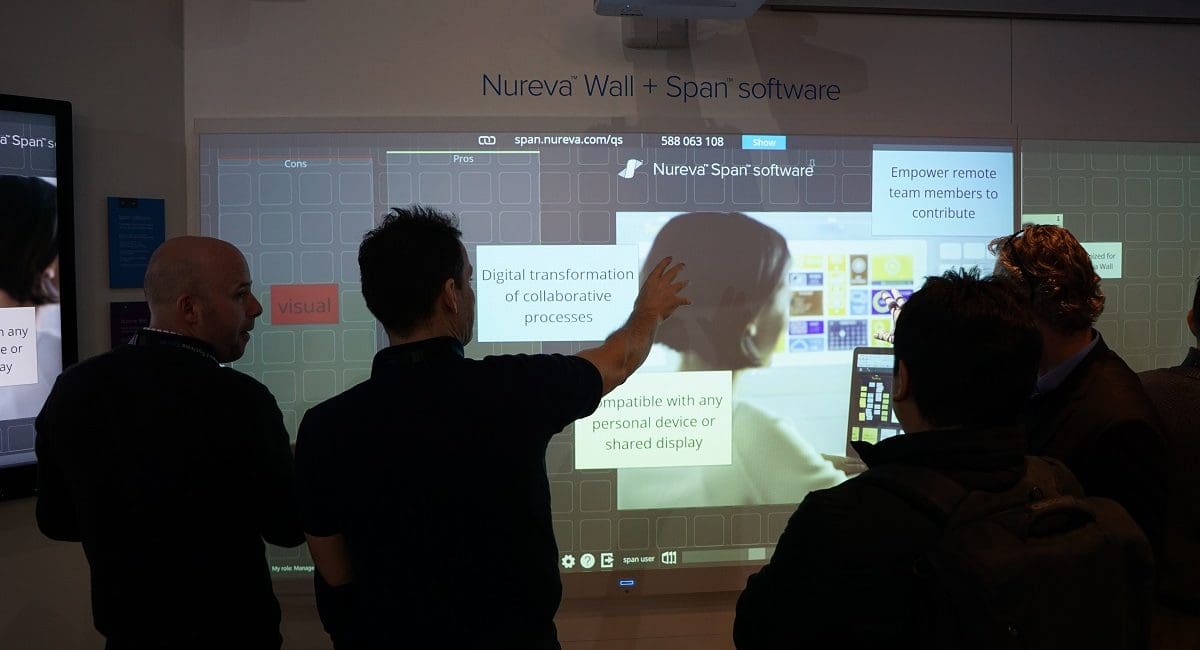 Announced at ISE 2018, the Nureva Span collaboration software now features customizable templates.
The company says its customizable intelligent templates are a patent-pending solution that make it easy for users to leverage design and business processes within the Span software.
"As enterprise adoption of Span continues to grow, we have seen firsthand how our customers are using it to improve the efficiency and effectiveness of their collaborative processes," states Nancy Knowlton, CEO, Nureva.
Related: New Nureva Audio Manager Automatically Updates Nureva HDL300 Audio Conferencing Systems
"The introduction of the customizable groups and intelligent templates is an important step in supporting our customers need to preserve what's best about their paper-based processes while reaping the benefits of digital transformation."
Nureva Span Templates Built in Microsoft PowerPoint and Excel
Nureva explains that some of the ways users can employ the templates include paper-based or physical project boards that are commonly used in sprint planning, Kanban and pull planning scenarios.
Nureva says these templates are easily customizable and images such as an overhead view of a property site can be transformed into intelligent templates divided into color-coded zones.
Users can also employ the templates with Microsoft applications like PowerPoint and Excel. In these Microsoft programs users can automatically assign color to notes that are placed within groups and subgroups.
Find more ISE 2018 coverage here.
Nureva says these color options provide users with "rich project" information at a glance, and users can also customize stock templates that are readily available within the Span software such as SWOT analysis and fishbone diagrams.
Nureva adds the intelligent templates in the Span software are designed to appeal to a wide array of process-driven teams that meet in physical and virtual spaces to prioritize, plan, track and visualize the various contributions of team members.
Learn more about Nureva Span here.
If you enjoyed this article and want to receive more valuable industry content like this, click here to sign up for our digital newsletters!